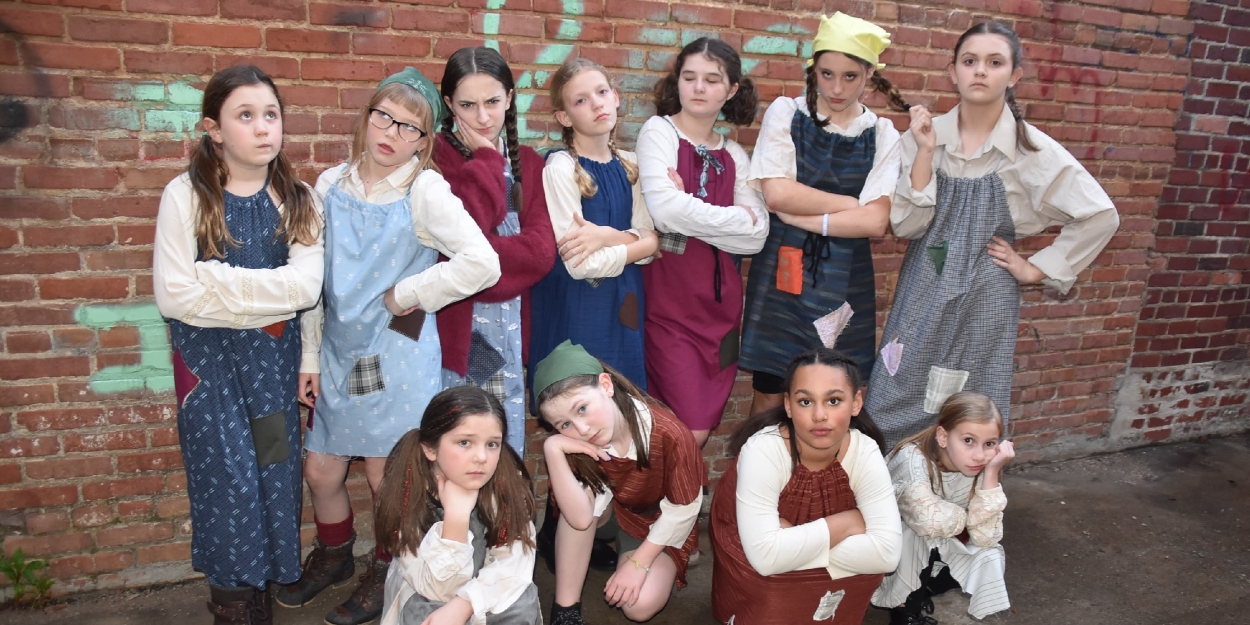 Review: ANNIE JR. at The Royal Theatre
This tale of little orphan Annie plays for one weekend only.
It's a hard-knock life if you didn't get your tickets early for ANNIE JR. at the Royal Theatre, 111 S Market St, in Benton. This sold-out classic runs Thursday, March 9, through Sunday, March 12, and these young thespians will sing, dance, and flip their way into your heart.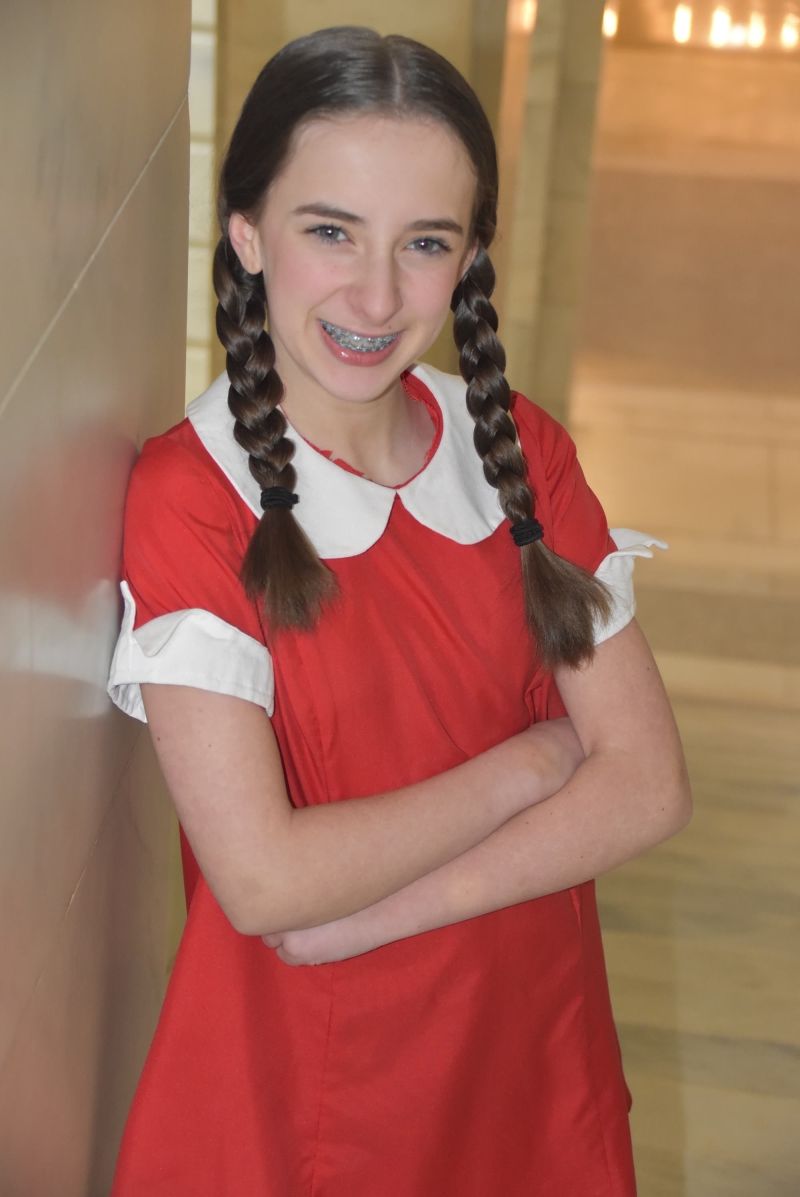 Based on the Little Orphan Annie cartoon strip that was created by Harold Gray in 1924 for the New York Daily News, ANNIE JR. is a condensed version of the musical. With book by Thomas Meehan, lyrics by Martin Charnin, and music by Charles Strouse, ANNIE JR. follows little orphan Annie (Stella Peters) as she goes from living at the orphanage run by the evil Miss Hannigan (Emma Hicks), to being chosen by Grace Farrell (Maggie Kennedy) to stay at a mansion with Oliver Warbucks (Reagan McCartney) over the Christmas holiday. When Warbucks decides he wants to adopt Annie, Miss Hannigan's brother Rooster (Augustus Haggard) and new friend Lily St. Regis (Addie Maisen) pretend to be Annie's parents for the reward money. Their ruse was quickly discovered, the Hannigans were sent away, and the rest of the orphans were adopted by Daddy Warbucks (I had to look up that answer).
As with other Broadway Junior versions, Annie Jr.'s duration and script are adjusted to better suit both younger actors and audience. Details of the story were compacted into some of the songs, where they didn't normally go there in the full version. Still, everything was basically covered, and it made sense. The flow of this version pushed the story along and may actually be my favorite ANNIE production that I've seen thus far.
You could tell that the cast was having a good time. Directed by Lauren Lisowe and music direction by Heidi McCartney, these actors utilized the stage and worked well as an ensemble, and there were A LOT of ensemble numbers. Watching them do their flips in "Hard-Knock Life" and the tap dancing in "You're Never Fully Dressed Without a Smile" really got my attention. I was impressed!
It's a little uncommon for first time stage actors to secure the lead role, but Peters as Annie did a wonderful job. Her songs "Maybe" and "Tomorrow" were charming, and she had great chemistry with Grace and Daddy Warbucks. Kennedy really embodied Grace. Her essence on stage emitted poise, and her smile was delightful. Hicks won me over as Miss Hannigan.
She was so funny. Her personality exuded Miss Hannigan vibes, and her version of "Little Girls" had me believing she was nasty drunk who disdained her orphans. She was so much fun to watch. Honestly, this whole cast was prodigious, and I can't wait to see what they all do next.
At the beginning of the show, Director Lisowe emphasized about the education and community work that went with this cast and production. The Royal Theatre had students working on everything from student directing and choreography to making out the Playbill and helping with promotions. The cast and crew had lessons in building sets, collected socks and under garments for their Beau Brummeley clothing drive, and made Valentine cards for a local assisted living facility.
The Royal Theatre is planning two trips for The Young Players: one to New York and an international trip. Before the show and during intermission, the kids sold cookies, but I'm sure they will accept donations via their website at https://www.theroyaltheatre.org.
Support for the Royal Players is provided, in part, by the Arkansas Arts Council, an agency of the Arkansas Department of Parks, Heritage, and Tourism, and the National Endowment of the Arts.
Broadway World would like to thank Rebecca Jones for the use of these pictures.