God of Carnage at KC Melting Pot Theatre
Dates

2/18/2021 - 2/28/2021

Theatre


Kansas City,MO




KC Melting Pot Theatre
Yasmina Reza, translated by Christopher Hampton

Grown-ups behaving badly. That's what happens when a schoolyard scuffle leads four civilized adults to congregate in an affluent Brooklyn home. But civilization quickly crumbles as verbal sticks and stones begin to fly. God of Carnage is a savage comedy that took New York by storm last season. Its Los Angeles premiere promises equally delicious devastation.
News About God of Carnage at KC Melting Pot Theatre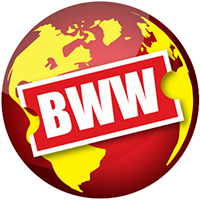 KC Melting Pot Announces Its 2020-2021 Season
February 26, 2020
KC Melting Pot Theatre has announced its 2020-2021 season, reflectively and timely themed a?oeThis is America.a?? Inspired by Donald Glover's 2018 video essay of the same name about the history of race relations in American culture, the season will feature four main-stage productions that examine democracy, civility, truth and acts of complacency that disfigure public discourse.