LipZinc Theatre to Present DUBLIN IN A RAINSTORM
This is Dublin. Dublin in a Rainstorm. Autumn 1923. Rain batters the tenement block, and the wind howls like a banshee...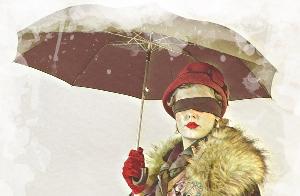 This is Dublin. Dublin in a Rainstorm. Autumn 1923. Rain batters the tenement block, and the wind howls like a banshee...
What spells are conjured here?
This house of humble means attracts all sorts. Two women at war with the world. A son in search of himself. A priest lost out in no man's land. A London aristocrat. An American sweetheart. What brings them all together in this dirty old town?
Enter a beautiful stranger, in the most unusual way, ready to turn this house upside down.
Join them at number sixteen, where the craic is had, and life's secrets are unfurled.
Live in the Historical Smock Alley's Main Space, LipZinc Theatre invite the audience to become part of this unique experience. Set sail into the unknown with this unlikely group. 'Dublin in a Rainstorm' is a relatable story about finding community through grief, and truth through love. Incorporating period costume, surrealist set design, and physical theatre, this brand-new play is laugh out loud funny, heartbreakingly moving, and a feast for the senses.
LipZinc Theatre's new show will haunt Dublin's Smock Alley Theatre this autumn. Written and directed by Tzarini Myler, it features an ensemble cast including Kathleen Warner Yeates, Martin Kelleher, Ana Canals, Janet Little, Martina McCormack and Joe Wright.
Smock Alley Theatre | 2-6 November 2021
For more information visit: https://smockalley.com/
More Hot Stories For You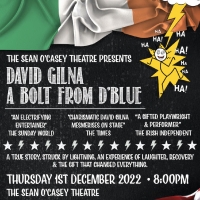 The Irish Premiere Of A BOLT FROM D'BLUE By David Gilna to be Presented at The Sean O'Casey Theatre in December

November 29, 2022

Following the success from David Gilna's (My Bedsit Window, The Unsung Hero, One For The Ditch) World Premiere of his new solo play 'A Bolt From D'Blue' the award-winning Irish Playwright will perform The Irish Premiere of 'A Bolt From D'Blue' at The Sean O'Casey Theatre on Thursday 1st December.
---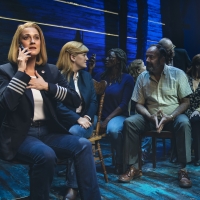 COME FROM AWAY to Launch U.K and Ireland Tour in February 2024

November 28, 2022

The multi award-winning musical Come From Away, which celebrated its 1000th performance in the West End last night, Monday 28th November, has announced that the production will launch its first ever tour of the U.K and Ireland, opening in Leicester in February 2024.
---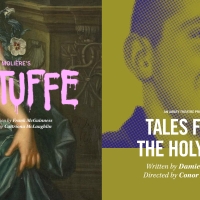 The Abbey Presents TALES FROM THE HOLYWELL and TARTUFFE in 2023

November 22, 2022

A musical motif and a tale of deceit will take over the Abbey stage in early 2023.  Learn more about Tales From the Holywell and Tartuffe here!
---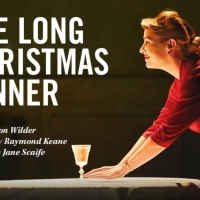 THE LONG CHRISTMAS DINNER Returns To The Abbey This Winter

November 21, 2022

Rehearsals began this morning for The Long Christmas Dinner by Thornton Wilder which runs on the Peacock stage from 10 – 31 December. This classic play is a gift-wrapped seasonal gem, guaranteed to delight and surprise.
---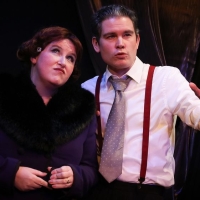 Orson Welles' A CHRISTMAS CAROL Comes to Smock Alley Theatre

November 21, 2022

AboutFACE's much-loved festive 'radio-play-within-a-play' for the whole family returns by popular demand this December!
---