Industry Pro Newsletter: Speaking Out Can Bring Change, IATSE Film and TV Strike Averted
Plus, what Corporate America Can Learn from Broadway
October 18, 2021 -
The theme of the past few weeks has shifted to labor strife and labor agreements, over ongoing concerns about COVID-19 and its variants - a welcome sign as the theatre industry gets back to work that much of the talk of changes is beginning to translate into action. Last week, we covered a few smaller potential strikes, which were happening in the background behind the more high-profile negotiations between IATSE and the film studios. For now, it appears that that strike has been averted as well. While there is still a long way to go for the theatre industry to clean up its act (and we have a few different stories in that regard below), there are also things that the entertainment industry has been able to solve that other companies have not quite - including returning to work in a large scale way with both performers and audiences remaining safe. We've got an article from Axiom Medical this week about what Corporate America can learn from the return of Broadway.
The Social Report
Girl From The North Country saw a spike in mentions and followers following their reopening, as did Ain't Too Proud and Tina: The Tina Turner Musical to a lesser degree. Phantom saw a major drop in mentions this week following last week's anniversary of the UK production.
Four Things Corporate America Can Learn From Broadway
As Broadway shows, regional theatre, and touring operations have all resumed work - in most cases with full audiences - with very few incidents of outbreaks or cancellations, Axiom Medical took a look at what the entertainment industry is doing right in keeping their artists and audiences safe, and what lessons corporations can take from them.
Jeremy O. Harris and CTG Reach a Deal to Keep Slave Play in 2021-2022 Season
After CTG announced their seasons, playwright Jeremy O. Harris was unhappy with the lack of gender diversity in the season, and began the process of pulling his own play out of the season, in the hopes that it could be replaced by something from a community that was missed in the initial programming of the season. After working with CTG and his team, Harris and CTG were able to announce that Slave Play would remain in the season, and CTG was committed to great steps towards parity and opportunity in this season through commissions, and through programming next season.
San Francisco Chronicle Catches Up with San Francisco Whistleblowers
Over the last two years, we have seen a great number of people across the industry call out abusive practices that many who work in the industry know have been going on for years - but have also known the unwritten rule of keeping quiet to avoid potential retribution. The San Francisco Chronicle caught up with some of the brave voices in San Francisco who did speak up, and found that for many of them, new doors have opened to them, potentially signaling a shift in power that could lead to a brighter future as an industry.
IATSE and Studios Reach a Tentative Deal, Avoid Nationwide Strike
While IATSE had specifically voted to strike against the television and film producers, what would have been the first nationwide strike in the history of the union could have potentially set a precedent moving forward. While the deal reached has not yet been ratified by the union membership - and that in itself is not a guarantee as the deal does not include some provisions that seem very important to membership - it has at least avoided the strike that would have been called on Monday had no deal been reached.
DC Area Backstage Workers See the Industry Rebounding - Slowly
As theatres reopen, DCIst caught up with some of the many backstage workers in the DC Area to see what new issues they are facing as the industry starts to reopen. While many of the major institutions have begun recalling furloughed workers and rehiring for positions that were cut during the pandemic, there are unique issues to being a DC area worker - including regularly working in three different jurisdictions - DC, Maryland, and Virginia.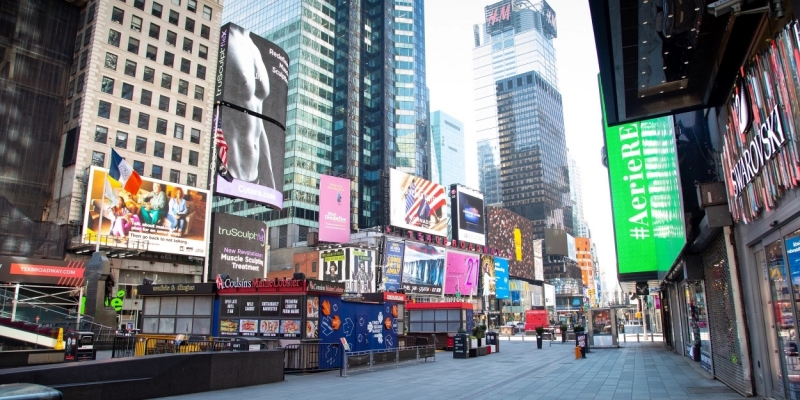 Outer Critics Circle Awards Get Dates
The nominations for the awards will be announced April 26, 2022. Winners will be announced Monday, May 16, 2022. The awards, for both Broadway and off-Broadway, are presented by the Outer Critics Circle, the official organization for New York theater writers who work for newspapers and publications based outside of New York.
Former Hamilton Cast-Member Files Discrimination Complaint
Performer Suni Reid filed a federal workplace complaint against Hamilton, citing numerous instances of discimination. The 28-page complaint cites numerous instances of harassment, bullying, and mis-gendering, alleges a hostile workplace, and also cites their request for a gender neutral dressing room as a point when the production began to raise concerns about Reid's social media posts concerning equity and diversity backstage at Hamilton.
Broadway Black Names Davon Williams Executive Director
The host of the pandemic hit "The Receipts with Davon Williams" is joining the multi-media platform as the Executive Director. The mission of Broadway Black is to celebrate the achievements of Black theatre artists on and off the Broadway stage.
Add Your Show to our Regional Events Calendar
As audiences get set to return to in-person performances, and as your company works to market your own return to the stage, make sure you've got your upcoming shows in our regional events calendars. Listings are free of charge, with boosting options available. Get your show listed now!
BroadwayWorld Stage Mag - A Fully Interactive Show Program
The digital solution to your show program needs - want to see what's possible? Check out the Stage Mag's for off-Broadway's Blindness and for Next on Stage Season 3! Then start building your own at stagemag.broadwayworld.com.
Want more information about marketing options with BroadwayWorld? Request a media kit here and a member of our sales and marketing team will reach out promptly.