Dirt Dogs Theatre Co. Presents COYOTE ON A FENCE
Performances run Oct 21–Nov 5, 2022.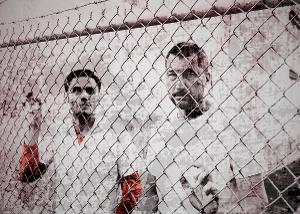 Dirt Dogs Theatre Co. will open its 2022-2023 season by exploring the disturbing question: Can one be innocent though proven guilty? In Coyote on a Fence, Illiterate yet affable, Bobby Reyburn loves to do impressions and watch soap operas. He's also a member of the Aryan nation sitting on death row, convicted of an unimaginable hate crime. John Brennan is an articulate, well-educated convict and editor of the prison newspaper, The Death Row Advocate. Following executions, John publishes obituaries that tell the stories of the executed but never mentions the crimes committed. John's writing draws national attention and the interest of a journalist who wants to do a story about him. As each awaits his final fate under the watchful eye of their female guard, they confront, comfort, and change each other.
ABOUT THE PLAYWRIGHT
Bruce Graham is a playwright, actor and co-author of the book, The Collaborative Playwright. A Practical Guide to Getting Your Play Written. Graham began his career as a playwright at the Philadelphia Festival Theatre for New Plays in 1984 with Burkie. There he became playwright-in-residence and later served two years as Artistic Director. He has received grants from the Pew Foundation, the Rockefeller Foundation, and was a past winner of the Princess Grace Foundation Statuette. He won the Rosenthal Prize for Coyote on a Fence, two Barrymore Awards for Something Intangible and Any Given Monday, and the Joseph Jefferson Award for The Outgoing Tide.
ABOUT THE DIRECTOR
Malinda L. Beckham, artistic director for Dirt Dogs Theatre Co., takes the helm as director of Coyote on a Fence while also serving as costume designer. Beckham directed A Steady Rain (in 2016 and 2022), The Boundary (world premiere), Glengarry Glen Ross, The Exonerated, the streaming production of Twilight: Los Angeles, 1992, and co-directed A Lie of the Mind. On mounting this production, Beckham says, "I became familiar with playwright, Bruce Graham, when we staged the 2019 production White Guy on the Bus. His writing style and storytelling structure allows us to ask tough questions and open conversations through art. The cast has taken on this provocative material with both zeal and delicacy."
Rounding out the creative and production team are Mark Lewis on lighting design, John Baker as production manager, Trevor B. Cone on sound design, Santiago Sepeda on scenic design, Barbara Alicea-Aponte as production stage manager, and Addison Antonoff as assistant stage manager.
More Hot Stories For You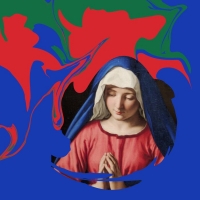 Ars Lyrica Houston's Holiday Concert Explores The Rich Musical Legacy Of The Virgin Mary

November 29, 2022

On Tuesday, December 13th at 7:30 pm, Ars Lyrica Houston – an ensemble specializing in music of the 17th and 18th centuries – presents a special holiday concert titled A Marian Feast in the beautiful and resonant St. Philip Presbyterian Church.
---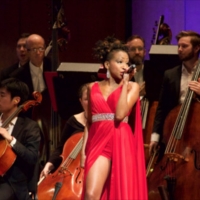 N'Kenge to Headline A VERY MERRY POPS Concerts With Houston Symphony in December

November 29, 2022

This holiday season Broadway star, N'Kenge will make her joyous return to the Houston Symphony as featured guest artist for A Very Merry Pops, a three night holiday concert series, led by Principal Pops Conductor Michael Krajewski. The performances will take place on December 15th, 17th and 18th, 2022.
---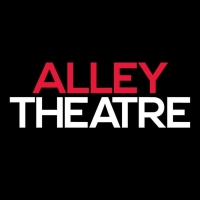 Cast & Creative Team Announced for Co-Production of CAMBODIAN ROCK BAND Opening at Alley Theatre

November 29, 2022

The Tony Award-winning Alley Theatre and Artistic Director Rob Melrose announced the cast and creative team of Cambodian Rock Band. The Signature Theatre Production of Cambodian Rock Band is co-produced with Berkeley Repertory Theatre, ACT Theatre/5th Avenue, and Center Theatre Group.
---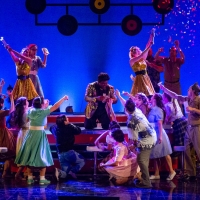 Opera In The Heights Presents ELIXIR OF LOVE

November 29, 2022

 Opera in the Heights (OH!) is officially staying in Lambert Hall long-term with their new landlord, the Houston Saengerbund. OH! will present a full season of offerings that begins with Donizetti's Elixir of Love running December 3-11.
---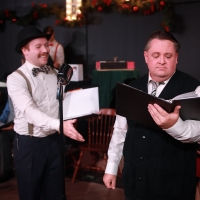 Cast Theatrical Presents A CHRISTMAS CAROL: A LIVE RADIO PLAY

November 22, 2022

Cast Theatrical presents the Charles Dickens holiday classic A Christmas Carol as a live 1940's radio broadcast, complete with vintage commercials for fruitcake (extra-fancy) and the magic of live sound effects and musical underscoring.
---