Laura Moisio and Kielo Kärkkäinen Come to Tampere This Week
The performance is set for 10 September.
Songwriters join forces! Laura Moisio and Kielo Kärkkäinen have built a concert ensemble with the dramaturg, in which they perform together and separately, recognizing their own and each other's songs.
In Laura Moisio 's songs, original lyrics and an unfailing sense of melody come together beautifully. Moisio has released four studio albums with excellent reviews. "I hear the presence of the voice and the unmannerly spiritual purity speak especially," wrote Sound's Jussi Niemi.
Kielo Kärkkäinen is known for his deep and touching voice. He has released three solo albums of new age songs combining folk and jazz, as well as two albums with the world music group Belize. Pauli Kallio of Soundi magazine compared the atmosphere created by Kärkkäinen to the productions of Joni Mitchell , Joan Baez and Violeta Parra .
In the intimate story space of TTT-Klub, the joint performance of Moisio and Kärkkäinen can play with all its nuances and plot twists.
The performance is set for 10 September. Show at 10 p.m., doors at 9:30 p.m.
More Hot Stories For You
Never Before Told Story About Santa Claus, Backed By Multinational Production Team, Coming To Theaters

November 20, 2022

A new musical, never before told story about Santa Claus is now officially in the works, lead by multiple cross border production teams. The production is a huge collaboration between USA, UK and Scandinavia, with the intention to create a multi sensory theatrical experience.
---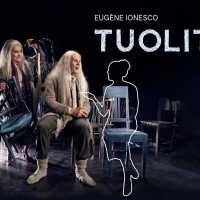 CHAIRS is Now Playing at Tampere

November 8, 2022

In the world-famous comedy by Eugéne Ionesco, an old couple is waiting for influential guests, because the man wants to leave a message for posterity. However, he does not know how to perform, so a professional speaker is ordered to help.
---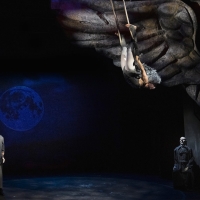 UNDER THE BERLIN SKY Closes at Tampere Next Month

November 7, 2022

Both the Cannes Film Festival and the European Film Academy awarded the film Under the Sky of Berlin as the best director of the year 1987. In several lists, it has been chosen among the most significant films of the century. Now we get to experience its first Finnish stage version.
---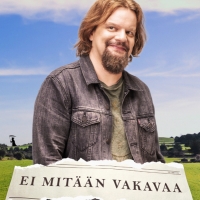 ISMO CUTTING ROOM - NOTHING SERIOUS K18 Comes to Tampere This Week

October 24, 2022

Corona stopped the whole world and also Ismo Leikola . Now, after the cocooning phase, a completely new person flies onto the stand-up stages, a reborn Ismo, who has received a 20-second baptism in the hand sink.
---
FROM THE PARENTS is Now Playing at Eino Salmelainen's Stage

October 17, 2022

The father and child are on their way to the kindergarten from their parents. The father has not been able to arrange a caregiver for the child and has had to take him along. When approaching the daycare center, the father notices that he is afraid and wonders about it himself. Why is the drama here now? At this parents' evening?
---