Pericles at Colorado Shakespeare Festival
Dates

8/1/2021 - 8/3/2021

Theatre


Boulder,CO




Sailors and pirates, nuns and hookers, innocent virgins and evil kings--seven actors play forty roles in Shakespeare's adventure tale about a shattered family trying to stay together in a treacherous world.

News About Pericles at Colorado Shakespeare Festival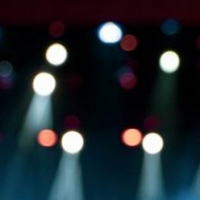 What's On Stage This Summer? Check Out Our Guide To Theatre Across The Country!
April 24, 2021
We've rounded up some of the top productions on stage this summer! Find something near you to see using our comprehensive guide below!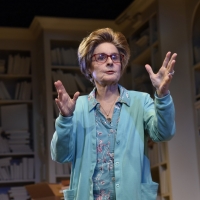 Orlando Shakes Offering Free Classes For Adults
April 17, 2020
As school, work and social interactions go online, Orlando Shakes in partnership with UCF announces a series of free online classes for adults. From Storytelling for Seniors to Interview skills to Shakespeare technique, these stand alone classes are ideal for adults seeking to broaden skills and develop new ones in the safety of their own homes. Participants will be able to livestream the class with Orlando Shakes professionals via webcam.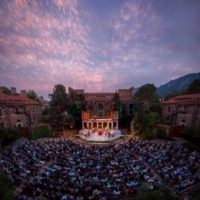 Colorado Shakespeare Festival Postpones 2020 Season to 2021
April 03, 2020
The Colorado Shakespeare Festival has made the decision to postpone its 2020 season to 2021.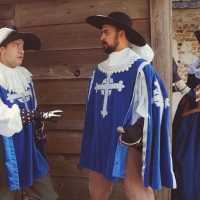 Go on a Daring Adventure with THE THREE MUSKETEERS at Orlando Shakes
January 20, 2020
Swashbuckling sword fights and romance lie at the center of this thrilling take on Alexandre Dumas' The Three Musketeers by Catherine Bush, produced by Orlando Shakes in partnership with UCF, runs from February 5 - March 22, 2020. This bold production will run in repertory with William Shakespeare's Henry IV, Part 1. Tickets (starting at $30) are available now by phone (407) 447-1700 ext. 1, online at orlandoshakes.org, or in person at the John and Rita Lowndes Shakespeare Center (812 East Rollins Street).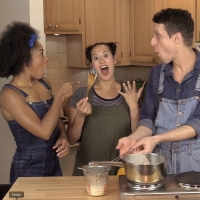 Backstage Bite with Katie Lynch: CURSED CHILD's Matt Mueller and Nadia Brown Make Magic in the Kitchen!
August 16, 2019
In this episode, Katie is joined in the kitchen by two stars of Harry Potter and the Cursed Child, Matt Mueller and Nadia Brown. Check out the recipe for Katie's Tasty Tricky Truffles below!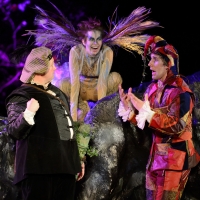 Tennessee Shakespeare Announces 2019-20 Season 'Discover to Yourself'
August 08, 2019
 Tennessee Shakespeare Company, founded in Memphis and led by Producing Artistic Director Dan McCleary, announced its 2019-20 performance season. Titled a?oeDiscover to Yourself,a?? the 12th season is the professional Actors' Equity Association theater company's largest yet.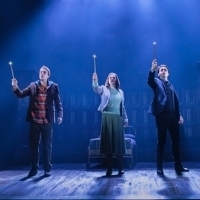 Meet the Current Cast of HARRY POTTER AND THE CURSED CHILD on Broadway!
July 13, 2019
The magic is real at Harry Potter and the Cursed Child on Broadway! Prepare to be on the edge of your seat as Harry, Ron and Hermione launch into a thrilling new adventure that begins 19 years later. The entire theatre has been transfigured to immerse you in this spectacular world where epic duels, extraordinary spells and beloved characters come to life. Filled with unprecedented stagecraft and thrilling storytelling, this Tony Award-winning show is a singular, unforgettable experience. Get to know the current cast of the Broadway production!

Harlem Shakespeare Festival's All-Female, Multi-Racial OTHELLO Comes To The World Renowned Taliesin West 
March 29, 2019
Southwest Shakespeare Company presents Harlem Shakespeare Festival's All-Female, multi-racial mainstage production of OTHELLO: The Moor of Venice for a limited run April 19th through April 28th, 2019 at Taliesin West in Scottsdale, AZ. This new 90-minute adaptation of Shakespeare's OTHELLO, by Lisa Wolpe, is brought to the stages of Scottsdale as you've never seen it before. Celebrated director and educator Vanessa Morosco leads a cast of 8 classically trained actresses in a tragic tale that tells the story of a love that defies the boundaries of race; a hatred that defies all boundaries of reason. Together they will transform a lover's world of sighs into a universe of hurt... 'Othello': be careful who you trust!

THE 6th ACT Presents Five Actors Playing HAMLET
January 25, 2019
THE 6th ACT presents a unique and multi-cultural look at one of the great literary characters of all time in William Shakespeare's HAMLET, directed by Matthew Leavitt and featuring June Carryl, Janet Greaves, Lorne Green, Desiree Mee Jung and Luke McClure, ALL as the Prince of Denmark. Additionally, THE 6TH ACT will be the New American Theatre's resident company for the year and HAMLET will be their inaugural production in this theatre.