My Fair Lady at Segerstrom Center for the Arts
Dates

1/11/2022 - 1/23/2022

Theatre


600 Town Center Dr.
Costa Mesa,CA 92626





My Fair Lady is a musical based upon George Bernard Shaw's Pygmalion and with book and lyrics by Alan Jay Lerner and music by Frederick Loewe. The story concerns Eliza Doolittle, a Cockney flower girl who takes speech lessons from professor Henry Higgins, a phoneticist, so that she may pass as a well-born lady. The musical's 1956 Broadway production was a hit, setting what was then the record for the longest run of any major musical theatre production in history. It was followed by a hit London production, a popular film version, and numerous revivals. It has been called "the perfect musical".

News About My Fair Lady at Segerstrom Center for the Arts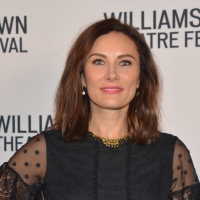 Segerstrom Center Announces 2020-21 Cabaret Series - Laura Benanti, Megan Hilty, and More!
June 03, 2021
Broadway stars and celebrated and cabaret artists return to Orange County and Segerstrom Center for the Arts for the 2021 – 2022 Cabaret Series. These are the acclaimed voices and personalities who captivate audiences with their performances, whether in the top shows in New York, City, concert halls and the hottest 'in spots' and clubs around the country.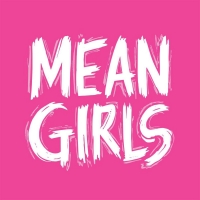 Segerstrom Center Announces 2021-2022 Season, Featuring MEAN GIRLS, MY FAIR LADY, WICKED and More
December 16, 2020
Segerstrom Center for the Arts has announced that Broadway shows will be back on the Segerstrom Hall stage starting in the fall of 2021. The Broadway Series will include Center premieres of Mean Girls, Tootsie, Pretty Woman: The Musical and Hadestown, a glorious new productions of My Fair Lady and two bonus options, The Band's Visit and Wicked.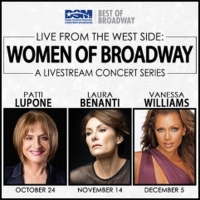 Segerstrom Center Offers LIVE FROM THE WEST SIDE: WOMEN OF BROADWAY
September 29, 2020
Segerstrom Center for the Arts has announced three new livestream concert events that are part of the Live from the West Side series which began last month with a performance by Christopher Jackson. Live from the West Side: Women of Broadway features two-time Tony Award winner Patti LuPone on October 24, Tony Award winner Laura Benanti on November 14, and critically acclaimed actress and singer Vanessa Williams on December 5. All performances are at 5 pm, Pacific Time.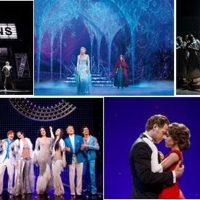 TO KILL A MOCKINGBIRD, FROZEN and More Announced in Segerstrom Center for the Arts 2020-2021 Broadway Series
March 16, 2020
Segerstrom Center for the Arts has announced their 2020-2021 Season of Broadway's biggest hits that includes six critically acclaimed, award winning productions coming to the Center for the first time, and two returning in spectacular new productions.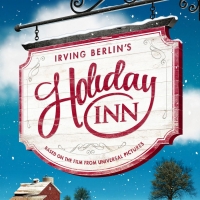 Musical Theatre West Celebrates The Holiday Season With HOLIDAY INN At The Carpenter Center
November 11, 2019
Musical Theatre West celebrates the holiday season with the classic movie-turned- Broadway musical Irving Berlin's Holiday Inn December 6-15 at the Carpenter Performing Arts Center in Long Beach.  Tickets are on sale now at www.musical.org, by calling (562) 856-1999, or at the Musical Theatre West Box Office.  Tickets start at $20.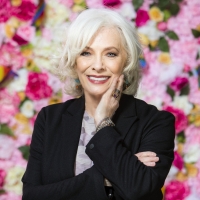 BWW Review: Betty Buckley Returns with Jazzy New Cabaret Set at OC's Segerstrom Center
October 19, 2019
It's amazing to think that it has only been just six weeks since Tony Award winning stage and screen actress Betty Buckley ended her much-lauded 13-month-long engagement starring as the title role in the recent Broadway national tour production of HELLO DOLLY. During that brief stretch of time post-Dolly Levi, Ms. Buckley has been preparing to go back out on the road again, this time returning to her series of touring intimate one-woman concerts---no elaborate period costumes or scripted story dialogue this time, just her selection of favorite songs and her undeniable talent in its purest form. Luckily, Orange County is the first stop of her new show, which continues through October 19, 2019 at Segerstrom Center for the Arts' Samueli Theater in Costa Mesa, where the show serves as the 2019-2020 Season Opener for the Center's Cabaret Concert Series.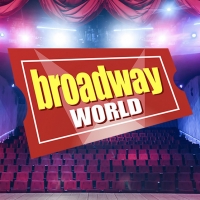 Global Roundup 10/18 - ONCE ON THIS ISLAND Tour, Starry THE LIGHT IN THE PIAZZA & More!
October 18, 2019
BroadwayWorld presents a comprehensive weekly roundup of regional stories around our Broadway World, which include videos, editor spotlights, regional reviews and more. This week, we feature Once On This Island, The Light in the Piazza, Sweeney Todd and more!
Segerstrom Center For The Arts Announces 2019-2020 Music Season
April 03, 2019
Segerstrom Center for the Arts has announced its annual Jazz, Cabaret and Chamber Music series for the 2019-2020 Season. It's another musically absorbing year of exceptional and adventurous music performed by some of the world's top solo artists and musical ensembles, whose work will canvas a range of styles and traditions. Subscriptions to the 2019 - 2020 Jazz, Cabaret and Chamber Music series will be on sale beginning Monday, March 25 at 10:00 a.m.