Westport Country Playhouse Hosts Playreading Of TUESDAYS WITH MORRIE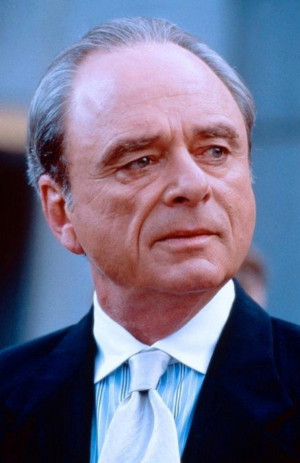 Westport Country Playhouse will present a Script in Hand playreading of "Tuesdays with Morrie," based on the best-selling memoir by Mitch Albom, on Monday, December 17, at 7 p.m. Written by Jeffrey Hatcher and Mitch Albom, the reading will be directed by Anne Keefe, Playhouse associate artist and curator of the playreading series. Tickets are $20 each.
"Tuesdays with Morrie" is the autobiographical story of Mitch Albom, an accomplished journalist driven solely by his career, and Morrie Schwartz, his former college professor. Sixteen years after graduation, Mitch happens to catch Morrie's appearance on a television news program and learns that his old professor is battling Lou Gehrig's disease. Mitch is reunited with Morrie, and what starts as a simple visit turns into a weekly pilgrimage and a last class in the meaning of life.
"In looking to the colder months, in a colder world, this seemed to me to be the right choice for the holiday season," said Keefe. "It reminds us of our better angels."
The cast includes Charles Socarides as Mitch. He was in Westport Country Playhouse's "The Dining Room," directed by Mark Lamos, and Script-In-Hand readings of "Better Late," "Lobby Hero," and "The Mousetrap." He plays the recurring character Scott Goodman on CBS' "Madam Secretary." He recently completed a successful run of "20th Century Blues" at Signature Theatre. Other theater credits include "Other Desert Cities," "Kings," "Sons of the Prophet," "The Marriage of Bette and Boo," "Indian Blood," "How to Live on Earth," "Twelfth Night," "Red," and "Guadalupe in the Guest Room." His films are "Bad Hurt," "In Lieu of Flowers," "Breaking Upwards," and "Virgin." Recent television work includes "When We Rise," "The Good Wife," "Elementary," and "Person of Interest."
Harris Yulin will play Morrie. He appeared in Westport Country Playhouse's "So Much of Earth, So Much of Heaven." Broadway credits include "The Diary of Anne Frank," "Hedda Gabler," "The Price," "The Visit," "A Lesson from Aloes (with James Earl Jones), and "Watch on the Rhine." Off-Broadway productions include "Next Time I'll Sing to You" (with James Earl Jones), "Hamlet" (three times), "Frank's Home," "Arts and Leisure," and "Raindance." Selected films are "Clear and Present Danger," "Scarface," "Multiplicity," "All Square," "Wanderland," and "The Family Fang." Selected television work includes "Ozark," "The Unbreakable Kimmy Schmidt," "Murphy Brown," "For the People," and "Billions." He has done numerous narrations for PBS and many audio books. Yulin teaches master classes at Juilliard and Columbia and is also a director.
Author Mitch Albom is an internationally renowned and best-selling author, journalist, screenwriter, playwright, radio and television broadcaster, and musician. His books have collectively sold more than 39 million copies worldwide, and have been made into Emmy Award-winning television movies.
Playwright Jeffrey Hatcher's Broadway credits include "Never Gonna Dance." Off-Broadway credits include "Three Viewings," "A Picasso," "Scotland Road," "The Turn of the Screw," "Murder by Poe," "The Spy," "Neddy," and "Fellow Travelers."
Director Anne Keefe served as artistic director of Westport Country Playhouse with Joanne Woodward in 2008, and as associate artistic director from 2000-2006, also with Ms. Woodward. She co-directed with Ms. Woodward the Westport Country Playhouse production of "David Copperfield," and directed many Script in Hand playreadings.
Upcoming Script in Hand Playreadings are scheduled on February 25, March 25, May 6, November 18, and December 16, 2019. Titles will be announced soon.
All artists are subject to change.
The Script in Hand playreading series is supported, in part, by the White Barn Program of the Lucille Lortel Foundation.
For more information and to buy tickets, visit www.westportplayhouse.org or call the box office at (203) 227-4177, toll-free at 1-888-927-7529, or visit Westport Country Playhouse, 25 Powers Court, off Route 1, Westport.