Review: STOP/TIME DANCE THEATER'S 15 at Playhouse On Park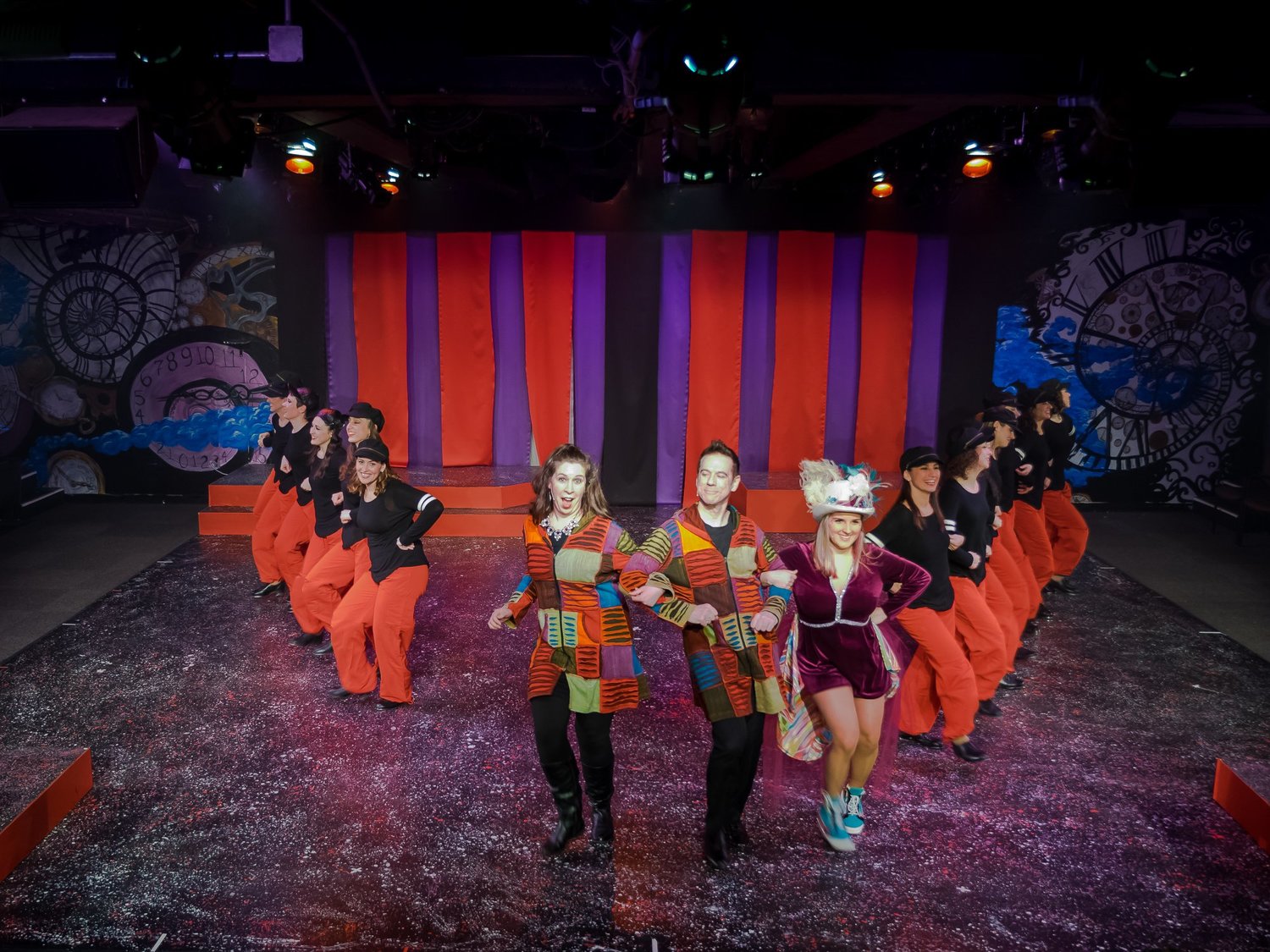 The traditional gift for a 15th anniversary is crystal, if you follow that sort of thing. So, it is fitting that the 15th anniversary show of the stop/time dance theater at Playhouse on Park in West Hartford is a brilliant and clear demonstration of the passion and skill of founder/director Darlene Zoller and her fabulous troupe of performers. And while this group is a labor of love for everyone involved, it is far from amateur, as demonstrated during the energetic and entertaining production playing on the Playhouse stage in West Hartford through March 25th.
The show, which delivers one energetic and amazingly choreographed number after another is held together through a mysterious storyline that finds a young woman, Victoria (Victoria Mooney) lost in some strange place inhabited by two time-beings, Eon (Rick Fountain) and Millenia (Amanda Forker) and a lot of versatile and talented dancers. Over the course of the evening Victoria searches for meaning while Eon and
Millenia battle for her attention and eventually come together to help solve her dilemma. Through short vignettes, songs (skillfully sung by all three players), and of course, dances, the audience is given a visual treat that runs the gamut of dance styles and formats. But, while the plot and the songs are good, this show is really all about the dancing. The sixteen dancers that make up stop/time deliver jazz, tap, hip-hop, ballet and everything in between and do so without missing a beat.
In 15, Ms. Zoller's choreography is fresh, exciting and athletic. Her troupe has obviously worked very hard to get to this point and there was barely a missed step all
night. Each dancer shines in their own way, often given time in the spotlight to show off their individual skill and Ms. Zoller's creative steps. The song choices are strong, mostly pulled from Broadway musicals, and in many cases with lyrics creatively tweaked to fit the setting. Stand out dance numbers for me were the Crossroads Tap (performed to Prologue: Theme from City of Angels), Step in Time (from Mary Poppins), and She Could be a Spy. For the actors/singers, standout songs include Two Lost Souls (from Damn Yankees), performed by Mr. Fountain and Ms. Forker and Pulled (from Addams Family), performed by all three singers.
The scenic design (by Marcus Abbot) for 15 is simple, yet effective, primarily comprised of some moveable platforms and lots of cabaret chairs. Aaron Hochheiser's lighting is quite impactful, raising the energy for upbeat numbers as well as punctuating the more sensual and sleek song selections. Colin Britt's music direction and capable set of studio musicians skillfully provide the songs and the beat for the stop/time dancers to bring to life.
15 by STOP/TIME DANCE THEATER is truly a powerhouse of entertainment. Yes, it is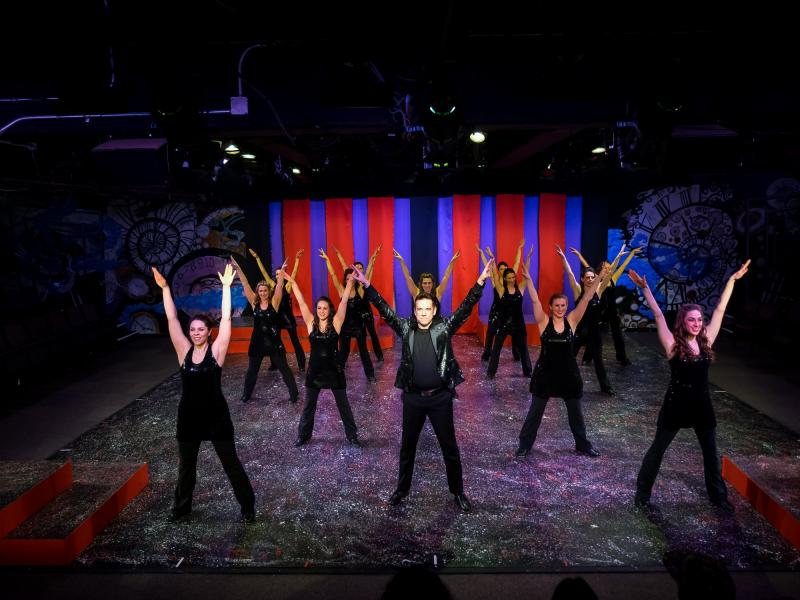 mostly dance, but the production is delivered in such a theatrical way that it fits perfectly on a stage like Playhouse on Park. And the best part is seeing the dancers on stage, giving everything they've got, with a smile on their face and totally killing it. You can't help but be excited and impressed by the talent of this community on display through every number. But the ensemble can't really "stop time" so don't miss your chance to see this thrilling production before it is gone.
15 by STOP/TIME DANCE THEATER runs at Playhouse on Park in West Hartford, CT through March 25th. For more information, call 860-523-5900 ext. 10 or visit www.PlayhouseOnPark.org. Playhouse on Park is located at 244 Park Road, West Hartford, CT 06119
All Photos by Curt Henderson