The Sound of Music at Renaissance Theatre
Dates

3/6/2021 - 3/14/2021

Theatre


138 Park Avenue West
Mansfield, 44902
Twitter Facebook Instagram

Tickets Info

see website
Phone: 419-522-2726




The final collaboration between Rodgers & Hammerstein was destined to become the world's most beloved musical. Featuring a trove of cherished songs, including "Climb Ev'ry Mountain," "My Favorite Things," "Do Re Mi," "Sixteeen Going on Seventeen" and the title number, The Sound of Music won the hearts of audiences worldwide, earning five Tony Awards and five Oscars. The inspirational story, based on the memoir of Maria Augusta Trapp, follows an ebullient postulate who serves as governess to the seven children of the imperious Captain Von Trapp, bringing music and joy to the household. But as the forces of Nazism take hold of Austria, Maria and the entire Von Trapp family must make a moral decision.

News About The Sound of Music at Renaissance Theatre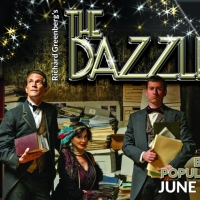 BWW Review: THE DAZZLE at Backyard Renaissance Theatre Company
June 26, 2020
Backyard Renaissance offers multiple theatre offering for your weekend enjoyment with THE DAZZLE and TARRYTOWN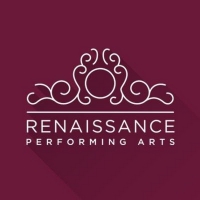 Renaissance Theatre in Mansfield Unveils Upcoming 2020-21 Season, Including Films, Concerts, Musicals, and More
June 19, 2020
The Renaissance Theatre in Mansfield has announced its upcoming 2020-21 season.
Cast And Creative Team Announced For Diversionary's San Diego Premiere SIGNIFICANT OTHER
May 01, 2019
As Jordan Berman pounds the New York City pavement searching for Mr. Right, he wards off lonely nights with his trio of close-knit girlfriends. As singles' nights turn into bachelorette parties, Jordan must face his own capacity to love and be loved. This hilarious and heart-wrenching Broadway comedy dives into the trenches of urban single life and the aspirational gay wedding, reminding us that you can't hurry love-no matter how much you wish you could.

The Old Globe, San Diego Rep, and More Receive 2018 Craig Noel Award Nominations - Full List!
January 01, 2019
The San Diego Theatre Critics Circle has announced the nominations for its 2018 Craig Noel Awards. Now in its 17th year, the Craig Noel Awards honor the achievements of professional theaters in San Diego County. The nominees are chosen by a nine-member body of professional critics who write for San Diego newspapers, magazines, online publications and blogs.

Announcing The Cast And Creative Team Of Diversionary's World Premiere THE HOUR OF GREAT MERCY
December 19, 2018
This poetic new play with music follows Ed, a gay Jesuit priest who leaves the Catholic church to reconcile with his estranged brother in an isolated and icy township in Alaska. As Ed confronts his tragic past and tenuous future, he unexpectedly finds love beneath the starry Alaskan sky, and support from an unlikely ally. Introducing an auspicious new voice in American theatre, The Hour of Great Mercy by Miranda Rose Hall, is a tender, insightful and compassionate story about our collective relationship to illness, family, and redemption.