Photos: First look at Pickerington Community Theatre's THE 25TH ANNUAL PUTNAM COUNTY SPELLING BEE
The 25th Annual Putnam County Spelling Bee will run from Oct 7 - 16, 2022
An eclectic group of six mid-pubescents vie for the spelling championship of a lifetime. While candidly disclosing hilarious and touching stories from their home lives, the tweens spell their way through a series of (potentially made-up) words, hoping never to hear the soul-crushing, pout-inducing, life un-affirming "ding" of the bell that signals a spelling mistake. Six spellers enter; one speller leaves! At least the losers get a juice box.
Book by Rachel Sheinkin, Score by William Finn, Directed by Adam Schroeder, Assistant Directed by Megan Trimble. Music Directed By Pamela Villarreal, the Cast: Carl Dad - Max DeBaltzo, Chip Tolentino - Caleb Wilson, Dan Dad - Caleb Wilson, Douglas Panch - Jordan Masterson, Jesus Christ - Terri Mims. Leaf Coneybear - Max DeBaltzo, Logainne Schwartzandgrunenierre - Trinity Yeomans, Marcy Park - Courtney Werner, Midge Mahoney - Terri Mims, Olive Ostrovsky - Chloe Garrett, Olive's Dad - Jordan Masterson, Olive's Mom - Lauren King, Rona Lisa Peretti - Lauren King, William Barfee - Will Macke.
Performances run Oct 7 - 16, 2022 at the Wigwam Theater 10190 Blacklick-Eastern Road, Pickerington, OH 43147. For tickets: https://cloud.broadwayworld.com/rec/ticketclick.cfm?fromlink=2200806®id=137&articlelink=http%3A%2F%2Fpickeringtoncommunitytheatre.org%2F?utm_source=BWW2022&utm_medium=referral&utm_campaign=article&utm_content=bottombuybutton1
Check out the first look below!
Photo Credit: Jerri Shafer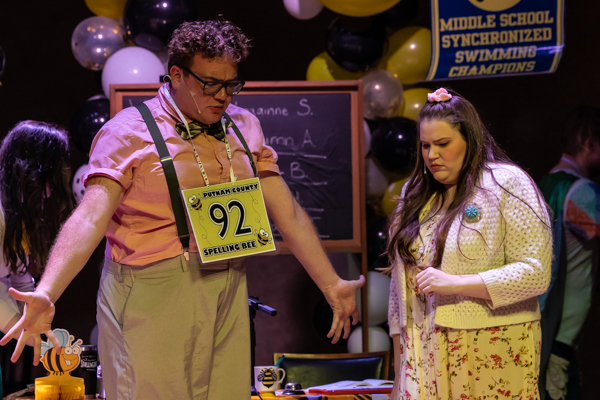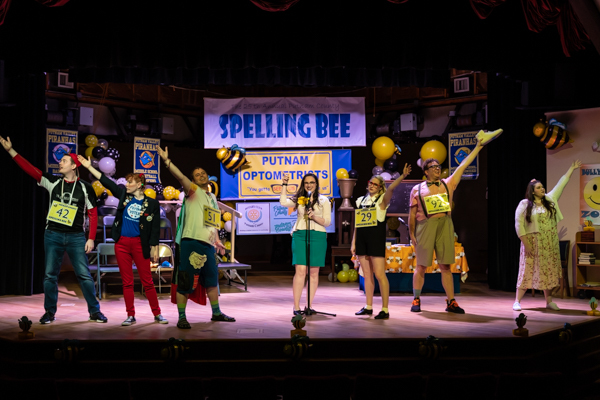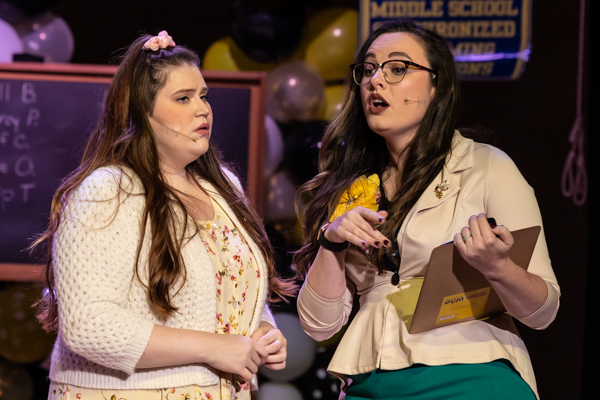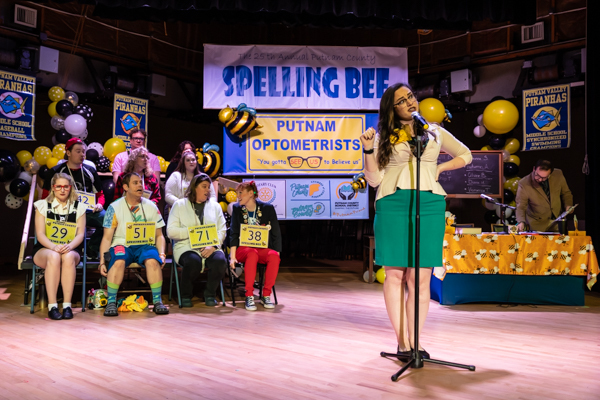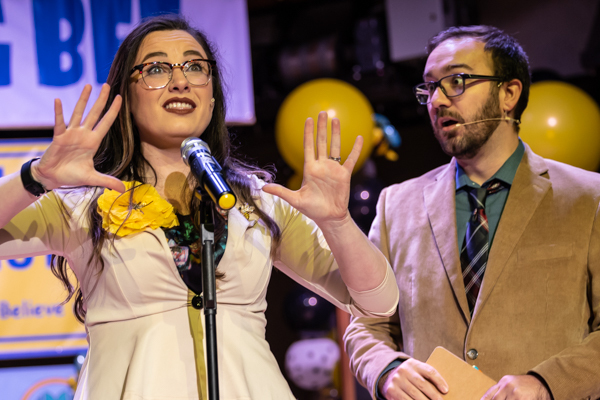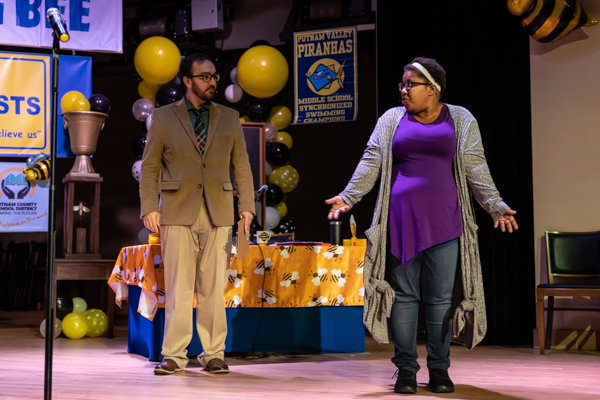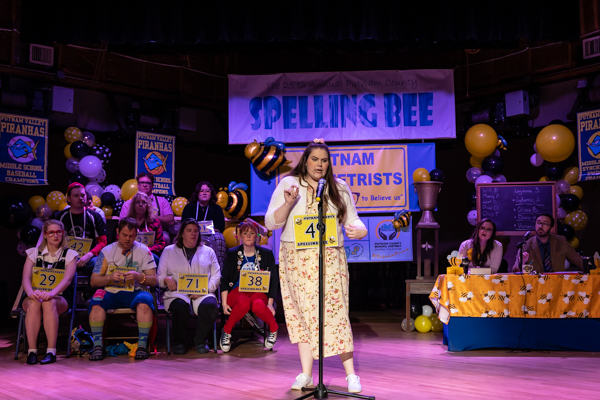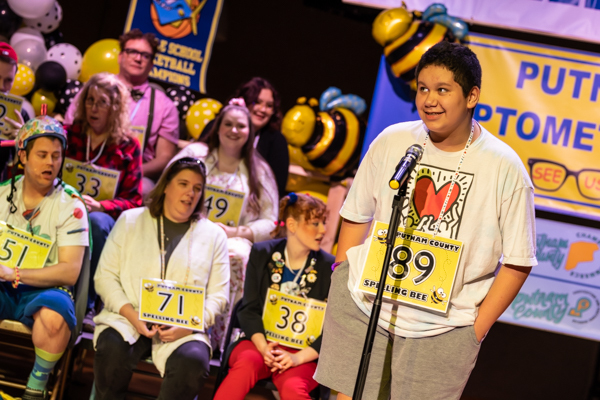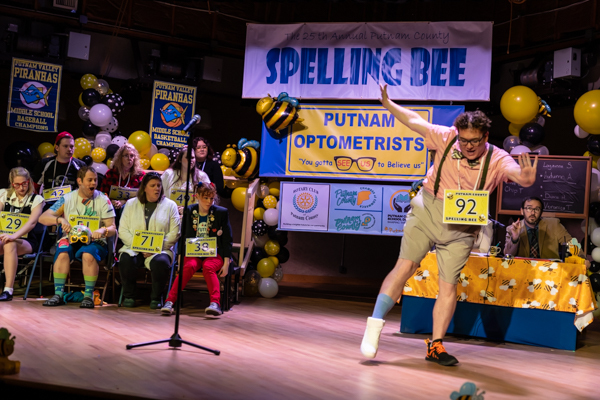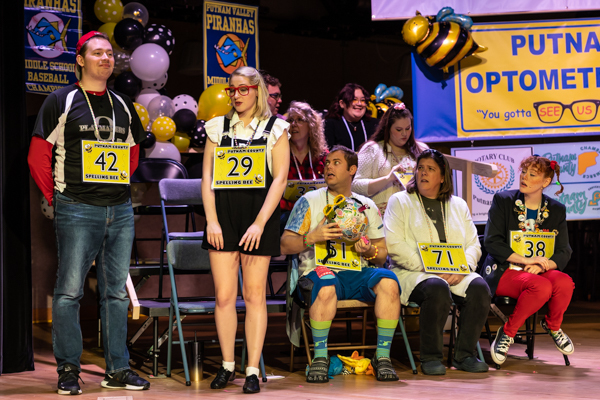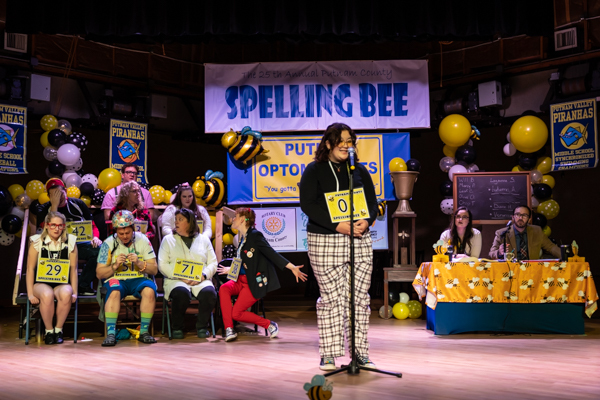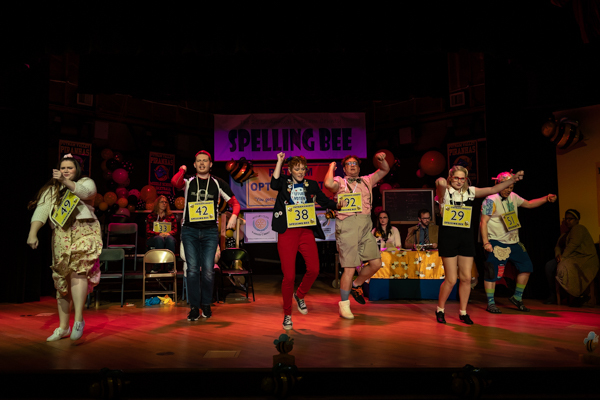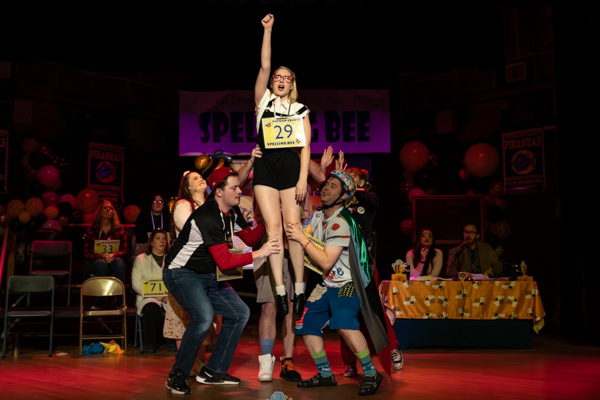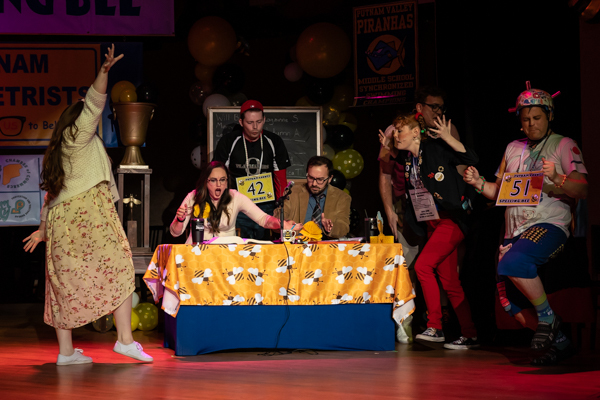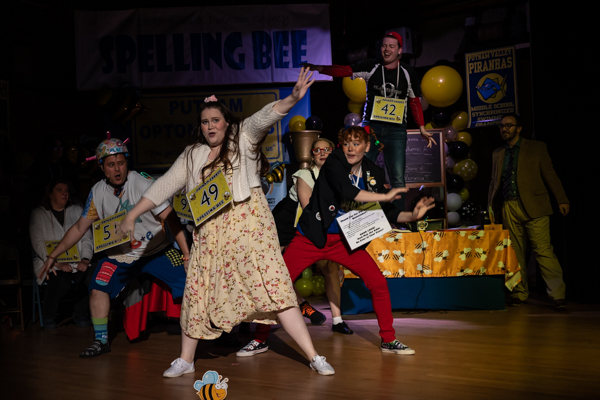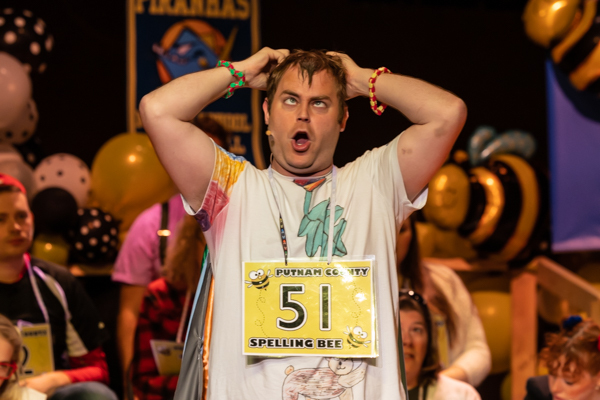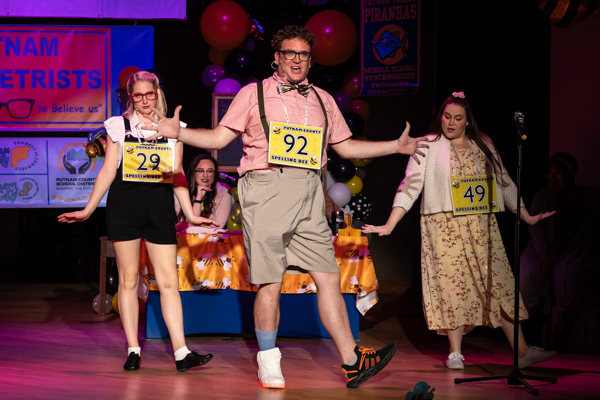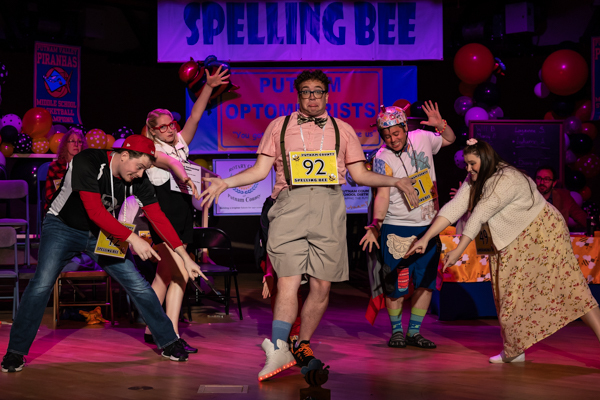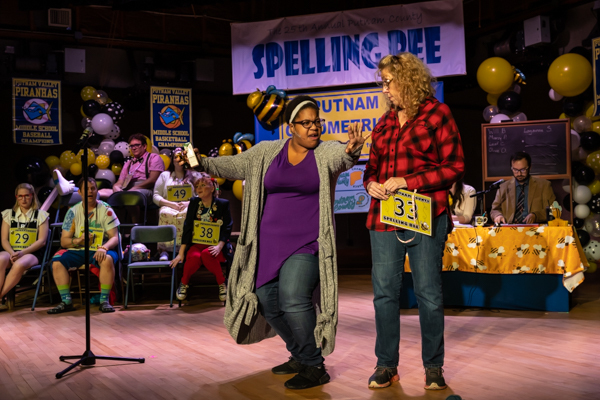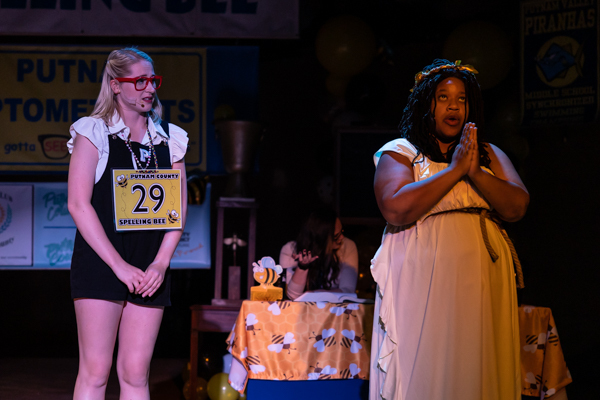 | | |
| --- | --- |
| Vote Now for the 2022 BroadwayWorld Columbus Awards | |
| voting ends in | |
Jerri has loved taking photos all her life and was always the one in the family who took everyone's picture. After her daughter was born, Jerri started scrapbooking and she became interested ... (read more about this author)
Photos: First look at Rise Up Art Alliance's A CHRISTMAS CAROL

December 8, 2022

Join us for this family friendly show performed by local elementary school students! Show is one hour long, so perfect for families and children's first introduction to theatre. By Charles Dickens. Performances are December 9th 7pm, 10th 2pm & 7pm, 11th 3pm, 2022, at Lancaster Masonic Lodge, 224 South High Street, Lancaster, OH 43130. Purchase tickets: https://www.riseupartsalliance.org/
---
Photos: Inside Short North Stage's WHITE CHRISTMAS GALA

December 7, 2022

The holidays have always been a special time at Short North Stage and this year features a reimagined, heartwarming classic with Irving Berlin's White Christmas. The Opening Night reception joined cast, crew, creatives, and patrons in a festive affair catered by Schmidt's. See one of your favorite holiday films come to life on stage with this fresh, beautiful new production with a professional cast of actors and dancers from Ohio, New York and beyond. It's a perfect holiday gift! Running now until January 1st. Ticket availability is limited so get to www.cbusarts.com to get your tickets today.
---
Photos: First look at Worthington Community Theatre's THE BEST CHRISTMAS PAGEANT EVER!

December 7, 2022

The Herdmans are the worst kids in the history of the world–so when they crash Sunday school and demand parts in the Christmas pageant, the whole town panics. There's not supposed to be biting or cigar-smoking in Bethlehem, and while these kids have never even heard the Christmas story, they definitely have rewrites! Soon everyone is calling for reluctant director Grace Bradley to cancel the whole thing. It's up to the Bradleys and the Reverend to help their community see the Christmas story and the Herdman kids through new eyes in this buoyant musical adaptation of the funny and touching holiday classic. Performances are December 8 - 10 @ 7:30 PM and December 10 - 11 @ 2:30 PM at McConnell Arts Center, 777 Evening St. Worthington, OH 4308. Tickets https://www.wctpresents.org/
---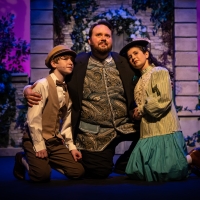 Photos: First look at Gallery Players' THE SECRET GARDEN

December 5, 2022

Orphaned while living in India, 10-year-old Mary Lennox returns to Yorkshire, England to live with her embittered, reclusive Uncle Archibald, whom she has never met. There, the ill-tempered and lonely Mary meets Martha, a chambermaid, who tells her of a secret garden which belonged to her aunt Lily before she died. Mary's search for the garden introduces her to a slew of other characters and a spirited robin that seems to be trying to talk to her. Book and Lyrics by Marsha Norman, Music by Lucy Simon, Directed by Ross Shirley, Music Direction by Allan Finkelstein. Cast: Nadia Marshall, Ashley Winer, Jennifer Myers, Jay Rittberger, Amy Silver Judd, Michael Ruehrmund, Thor Collard, Nick van Atta, Michael Broadhurst, Molly Domanski, Deborah Brennan, Brady Brennan, Jacob Erney, Sonny Pierce, Dan Hildebrand, Alexa Rybinski, David Boley, Karen Sahlin, Lauren Bandman, Ajay Kumar, Madhavi Sudhir, Wendy Cohen, Laura Dachenbach. Performances run Dec. 3 - 18, 2022. Gallery Players, 1125 College Ave., Columbus, Ohio 43209. Please visit https://columbusjcc.org/the-secret-garden/ to get specific showtimes and purchase tickets.
---
Photos: First look at Curtain Players' GOODBYE FREDDY

December 2, 2022

On the occasion of Freddy's funeral and at his behest, six of his friends gather at the home of Hank and Kate in Kansas City, where five of them grew up. Hank and Kate were childhood sweethearts whose apparently idyllic relationship has proceeded uninterrupted through the years. Andy and Nessa were childhood sweethearts also, but are now divorced and living in New York. He's a successful advertising executive; she's the author of a bestselling roman à clef based on her friends' lives. Paul is the new Undersecretary for Eastern Affairs in Washington, and his wife, Alice, the only one who has not known the others since grammar school, is a housewife obsessed with the many infidelities she imagines Paul has committed. Hovering over them all is the spirit of Freddy, the only admitted homosexual in the group. As the liquor flows and memories (and recriminations) become more telling, Hank, in an emotional outburst, admits that he had been having an affair with Freddy for years prior to his death. Kate is overwhelmed by this revelation, the friends take sides and, as the night winds down into morning, facades are stripped away as no-holds-barred truth-telling replaces the party atmosphere with which the evening began. In the end Hank and Kate agree to strive for a more honest relationship, and the others, each in his or her own way affected by the absent Freddy, resolve to use the legacy of directness and honesty which he left them to set their own lives on firmer paths. Performances run Dec. 2 - 18, 2022 at Curtain Players, 5691 Harlem Road, Galena, Ohio 43021. For more information or to purchase tickets, visit: http://curtainplayers.org
---