Photos: First Look at BULL at Paramount Theatre
The production starts previews October 5.
Bull dealt drugs, got caught, and served his time. After a decade, he is released from prison and returns to an unrecognizable Lakeview. What will it take to really get home?
Find out in BULL: a love story, a world premiere play by Chicago writer Nancy García Loza.
BULL: a love story has been developed for the past two years through Paramount Theatre's Inception Project. Now this riveting, contemporary family drama will be brought to the stage as a full production as the finale of Paramount's first-ever BOLD Series, now bringing a new brand of fearless, thought-provoking and unexpected forms of live theater to downtown Aurora.
Paramount's new Copley Theatre is a sleek, state-of-the-art, 165-seat theater with a modern new lobby bar and lounge, reopened this past March as downtown Aurora's newest live theater space following a two-year, $2 million, top-to-bottom renovation. The Copley is located at 8 E. Galena Blvd., in the North Island Center, right across the street from Paramount Theatre, in downtown Aurora.
BULL: a love story, directed by Laura Alcalá Baker, starts previews October 5, including two Pay What You Can Previews: Thursday, October 6, at 7 p.m., and Saturday, October 8, at 2 p.m. Press openings are Wednesday and Thursday, October 12 and 13 at 7 p.m. Performances continue through November 20: Wednesdays at 1:30 p.m. and 7 p.m.; Thursdays at 7 p.m.; Fridays at 8 p.m.; Saturdays at 2 p.m. and 8 p.m.; Sundays at 1 p.m. and 5:30 p.m. Tickets are $67 to $74.
For tickets and information to BULL: a love story at the Copley Theatre, visit paramountaurora.com, call (630) 896-6666, or stop by the Paramount box office, 23 E. Galena Blvd., Monday through Saturday, 10 a.m. to 6 p.m. Note: BULL: a love story is suggested for ages 13 and up for adult language.
Photo Credit: Amy Nelson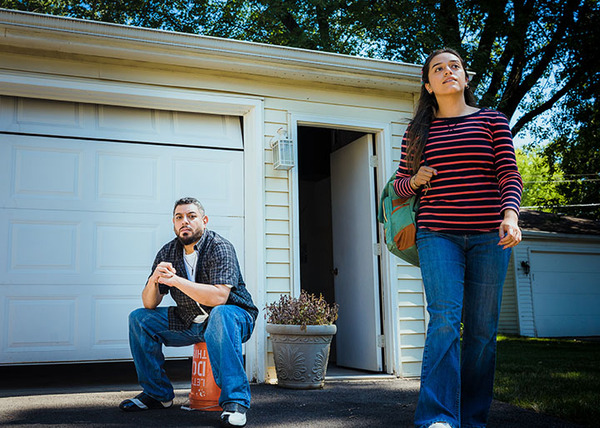 Eddie Martinez, Jocelyn Zamudio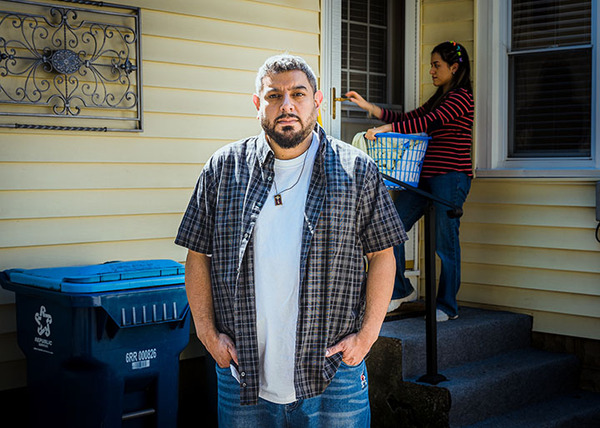 Eddie Martinez, Jocelyn Zamudio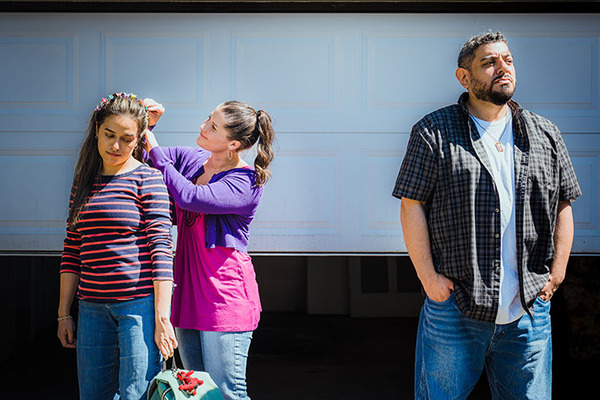 Eddie Martinez, Jocelyn Zamudio, Kelsey Elyse Rodriguez

Eddie Martinez

Eddie Martinez, Jocelyn Zamudio, Kelsey Elyse Rodriguez

Kelsey Elyse Rodriguez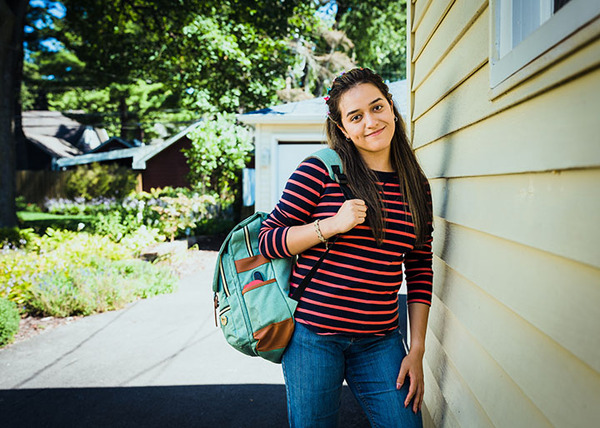 Jocelyn Zamudio