Photos: Sneak Peek - About Face Theatre to Host WONKA BALL: DRAGSTRIP Gala
Start your engines! About Face Theatre invites guests to put the pedal to the metal for a racy evening of wigs and wheels at WONKA BALL: DRAGSTRIP. The company's annual gala will take place Friday, April 15, 2016 at 8 pm (VIP Cocktail Reception at 7 pm) at Ravenswood Event Center, 4011 N. Ravenswood Ave. in Chicago. Scroll down for a look at last year's event!
At WONKA BALL: DRAGSTRIP, guests are invited to make a pit stop to enjoy fantastic food from Ravenswood Event Center and participating restaurant partners, refuel with an open bar serving signature cocktails and join AFT at the finish line to "get wiggy with it" on the dance floor with music and entertainment from DJ Circuitmom. Plus, flip your wig over the stellar silent and live auction, "punch it" at the punch-out prize wall, bask in the backseat of a 2016 Mini Cooper convertible and race for a photo finish in the photo booth. Grab your clutch (be it a purse or a pedal), and join Chicago's celebrated center for lesbian, gay, bisexual, transgender, queer, intersex and ally arts (LGBTQIA) as it celebrates its 20th anniversary on this unforgettable evening.
Do a victory lap and join About Face for an exclusive reception in the Winner's Circle beginning at 7 pm, where guests will enjoy culinary treats courtesy of Cantina 1910, signature cocktails from Templeton Rye, a champagne toast, early access to the silent auction and an exclusive raffle with complimantary raffle tickets. The reception will be hosted by members of AFT's Board of Directors and the evening's co-chairs, Carmelo Barbaro, Anthony Ruth and Betsy Sylvester.
Proceeds from WONKA BALL: DRAGSTRIP will support About Face Theatre's award-winning mainstage programming, new play development series and nationally-recognized educational program. Since 1995, About Face has created exceptional, innovative and adventurous theatre and educational programming that advances the national dialogue on sexual and gender identity and challenges and entertains audiences in Chicago and beyond. Support from Wonka Ball enables About Face to thrive as Chicago's celebrated center for LGBTQIA arts.
Tickets (General admission: $150. VIP Cocktail Reception: $200) are on sale now at www.aboutfacetheatre.com or by calling (773) 784-8565.
Photo Credit: Timmy Samuel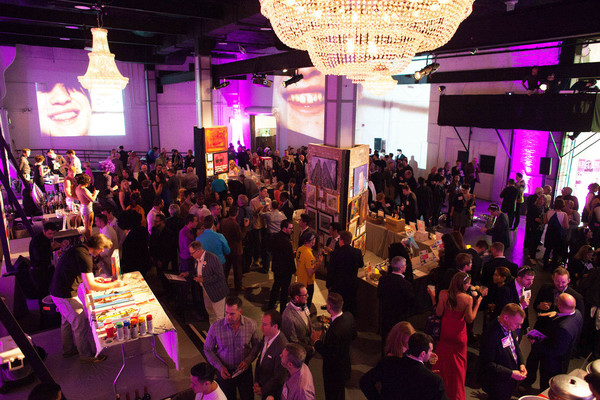 Hundreds of guests enjoy About Face Theatre's 2015 WONKA BALL: WARHOL.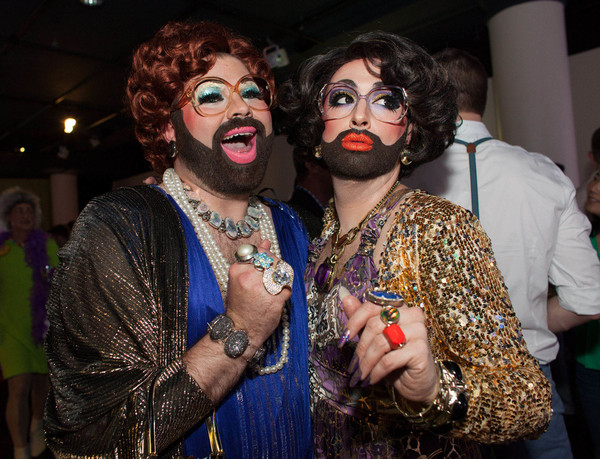 Harrison Luckett and Matt Leyes camp it up at About Face Theatre's WONKA BALL 2014: The Gayme Show.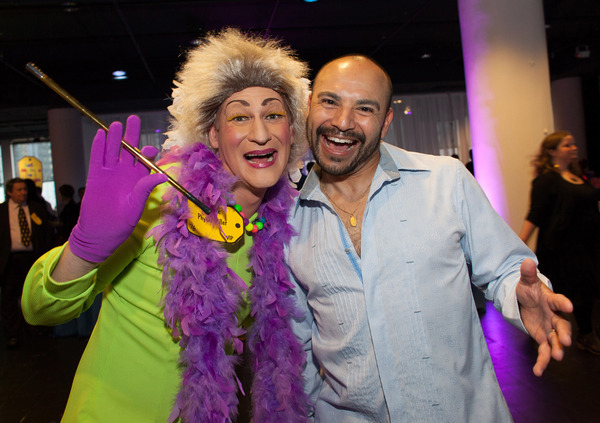 Rich Sypniewski as Phyllis Diller with Hector Martinez at About Face Theatre's WONKA BALL 2014: The Gayme Show.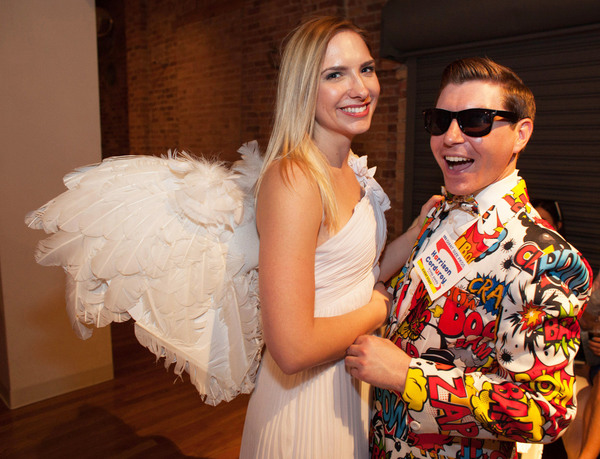 Danielle Carns and Tommy Holl at About Face Theatre's 2015 WONKA BALL: WARHOL.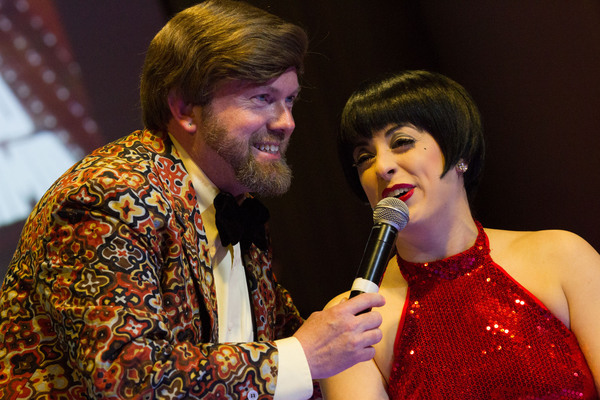 Steve Milford as game show host Dick Guhzinya and Danielle Plisz as Liza Minnelli at About Face Theatre's WONKA BALL 2014: The Gayme Show.