Music Theater Works Receives Bayless Family Foundation Signal Grant
Music Theater Works is one of several organizations to receive a grant from the Bayless Foundation.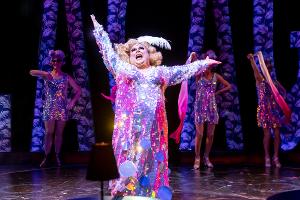 Music Theater Works, (MTW) launching its 43rd season with the Tony Award-winning Best Musical Avenue Q, March 9 - April 2, has received a Signal Grant by the Bayless Family Foundation for MTW's efforts to update shows with outdated or actively offensive content.
This grant was announced with three Stepping Stone grants, named for theatre companies poised to take their next big step, being given to Filament Theatre, Shattered Globe Theatre and Theater Wit. For more information on the Bayless Family Foundation go to BaylessFoundation.org.
The Signal grants are intended to draw focus to a company the Bayless Family Foundation believes in, and to inspire other donors to give generously to the company. This grant is part of the Bayless Family Foundation's new contribution of nearly $500,0000 in grant awards to a handful of Chicago theaters companies that were announced last week.
"On behalf of all of us at Music Theater Works, I would like to thank the Bayless Family Foundation for the Signal grant," said Producing Artistic Director Kyle A. Dougan. "Congratulations to the other organizations and we are honored to be among these grantees. Music Theater Works is proud of our past and is dedicated to continue this into the future. This Single grant makes that possible."
"These organizations are all super vital for their community, their audience and the greater Chicago theatre community. We selected these organization's proposals for their strategic visions to support Chicago art makers, their utilization of the organizations' resources and strengths and how well we believe they will fortify the institutions for the future. We are beyond proud to partner with them," said Foundation Director Kevin Sullivan.
Formed in 2017 by Rick Bayless and his wife Deann, the Bayless Family Foundation supports established Chicago theater organizations with a vision for institutional and artistic growth. Since its inception, it has supported local theaters with about $2 million in overall support.