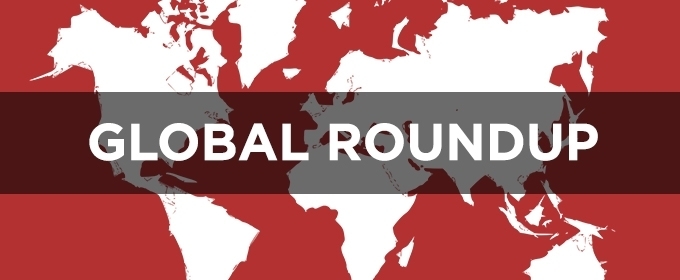 BWW Review: HAVING OUR SAY at Goodman Theatre
Goodman Theatre's revival of HAVING OUR SAY: THE DELANY SISTERS' FIRST 100 YEARS feels less like an evening in the theater than time whiled away in the company of two delightful women. Based on the 1993 New York Times bestselling memoir of the same title, this play shares the oral history of Sadie and Bessie Delany, two African American sisters who were born in 1889 and 1891, respectively. With Chuck Smith directing, Marie Thomas (Sadie) and Ella Joyce (Bessie) channel the wit, charm, and wisdom of these remarkable women as they share their experiences of living through a century of turbulence and change.
The sisters could not be more different - Bessie adding the "spice" to Sadie's "sweet" (in their own words). Nevertheless, their devotion to each other and strong roots in a loving family are palpable - touchingly portrayed by Thomas and Joyce, who share a natural chemistry onstage. Although the play is a two-hander, we come to know the entire Delany family through the conversational style in which the sisters share their family's stories.
With a father who was born into slavery and a mother of mixed ancestry, the sisters derived their work ethic and moral integrity from parents who both achieved successful careers while raising ten children in post-Civil War Raleigh, North Carolina. Sadie, Bessie, and their siblings followed their parents' examples - though not wealthy, they all worked their way through school and into an impressive array of professions. Bessie was the second black woman licensed as a dentist in New York City, and Sadie was the first black teacher of home economics at the high school level in NYC. The family history shared onstage results in many poignant moments, such as the sisters singing their father's favorite hymn and reminiscing about their aging mother's final years.
In addition to the family element, Sadie and Bessie share a firsthand perspective of racial tensions throughout the 20th century. Old enough to remember life before the Jim Crow laws enforced segregation, the sisters relate the struggles they and fellow African Americans encountered during their lifetime - ranging from humiliating instances of prejudice to horrifying stories of lynch mobs. Despite these sobering themes, the play includes an equal share of humor. The sisters' exuberant personalities and witty dialogue - expertly delivered by Thomas and Joyce - keep the audience in stitches without detracting from the serious moments.
In this production, Linda Buchanan's set and Mike Tutaj's projections complement the story beautifully. The elegant set revolves between the sisters' old-fashioned living room and homey kitchen, with empty picture frames of varying sizes suspended above. These frames are intermittently filled with projections that include photographs of the Delany family and archival photographs to illustrate historic events - all smoothly woven into the oral history related onstage. It's as if the audience is actually looking over the sisters' shoulders while they flip through their family photo albums.
HAVING OUR SAY is a vital piece of theater, sharing an essential segment of American history with both the weight of firsthand experience and the long view of two centenarians - all through a thoroughly entertaining encounter with two lovable sisters.
HAVING OUR SAY: THE DELANY SISTERS' FIRST 100 YEARS runs through June 10 at The Goodman Theatre, 170 N Dearborn Street, Chicago, IL 60601. Tickets are available at goodmantheatre.org or 312-443-3800.
Photo credit: Liz Lauren
Related Articles