West Side Story at Totem Pole Playhouse
Dates

7/31/2020 - 8/16/2020

Theatre


PO Box 603, 9555 Golf Course Road
Fayetteville, 17222-0603
Facebook

Tickets Info

$50.00 Group prices available
Phone: 7173522164




Theatre A Go-Go presents West Side Story at Totem Pole Playhouse. Inspired by the timeless story of Romeo and Juliet, West Side Story takes Shakespeare's star-crossed lovers, and places them in the battleground of New York City's West Side in the 1950s. In the midst of the rivalry between the Sharks and the Jets, Maria and Tony discover that ancient grudges are no match for true love. Their warring factions, however, refuse to back down, and the rumbles, romance, and resentment lead the path to the lovers tragic conclusion. With diverse melodies, dance battles, and its remarkable social message, West Side Story remains one of American musical theatres most loved treasures. Rated PG Sponsored in part by: Richards Orthopaedic Center.

News About West Side Story at Totem Pole Playhouse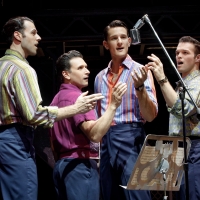 VIDEO: The Stars of JERSEY BOYS Visit Backstage LIVE with Richard Ridge
May 08, 2020
Nothing can stop BroadwayWorld's Richard Ridge from bringing you interviews with your favorite Broadway stars! Tune in right here today, May 8 (12pm), as he chats with the four stars of Jersey Boys: Jonathan Cable, Aaron de Jesus, CJ Pawlikowski and John Rochette.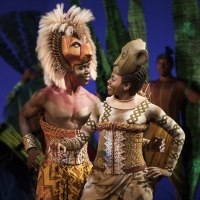 Meet The Current Cast of Creatures In THE LION KING On Broadway
August 04, 2019
Giraffes strut, birds swoop, gazelles leap - the entire Serengeti comes to life on stage each night in The Lion King. The Tony Award-winning musical adaptation of Disney's much-loved film transports audiences to a dazzling world of glorious colors, stunning effects and enchanting music to tell the story of Simba and his epic journey from wide-eyed cub to his destined role as King of the Pridelands.