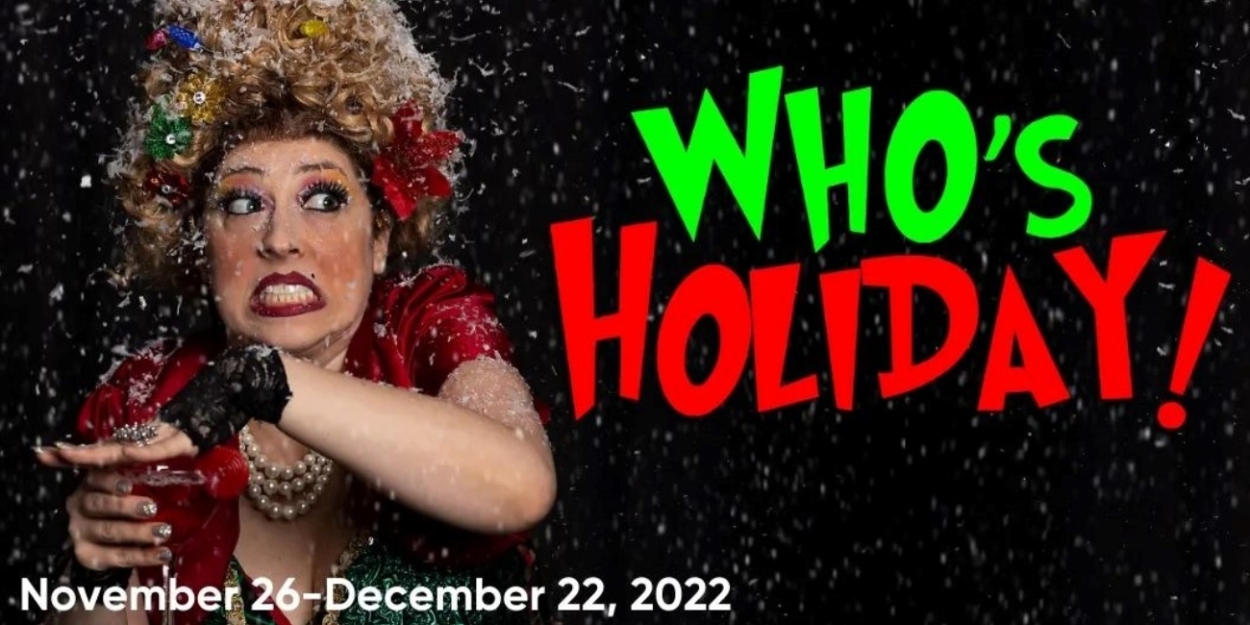 Review: WHO'S HOLIDAY at Open Stage
Cindy Lou Who is all grown up
Matthew Lombardo's Who's Holiday is a one-woman show that explores the life of Cindy Lou Who after How the Grinch Stole Christmas. It is a show filled with comedy, rhyme, and surprisingly deep emotion. Who's Holiday explores the ways in which life sometimes doesn't turn out the way we expect it to. This delightfully irreverent holiday show is playing now through December 22nd in Open Stages Studio Theatre.
The Studio Theatre is the perfect venue for Who's Holiday, which features a single actor speaking directly to the audience. The intimacy of the Studio Theatre allows the audience to feel as though they are truly in Cindy Lou's trailer. Her trailer is completely decked out for Christmas-the cheery red and green colors and twinkling lights matching Cindy Lou's vivacious personality while later providing a contrast to her deep sadness and regret. Cindy Lou's wardrobe is similarly bright and sparkling and definitely reminds the audience that Cindy Lou is no longer that sweet, innocent two-year-old from How the Grinch Stole Christmas.
Rachel Landon takes on the role of Cindy Lou Who. Landon's performance is remarkable. She delivers the rhyming monologue in such a way that it sounds completely natural-so much so that the audience can actually forget that it's in rhyme. Landon is a wonderful storyteller, painting the story of Cindy Lou's life in vivid and hilarious detail. Her interactions with the audience make everyone feel like they are part of the action. While Landon's comedic timing and ability to use her voice, facial expressions, and movement to heighten the comedy are on display beautifully, the more emotional parts of the story are even more compelling as Landon gives the audience a glimpse into the real emotion that Cindy Lou hides underneath her twinkling eyes and cheery smile. The entire audience cannot help but feel something profound as they hear Cindy Lou's tale.
Having seen this show in its first year at Open Stage (this is their third time staging this show), this reviewer can attest to the fact that each incarnation of Who's Holiday at Open Stage offers a fresh look at Cindy Lou, delving into her story in new and unique ways. Under the direction of Chris Gibson, this year's production takes a deep look at the tragedy of her story and highlights the hope and love she discovers in the end. In the midst of the raunchy humor and sarcastic wit, there is a beautiful and emotional message that tugs at the heartstrings and leaves everyone feeling the magic of the holiday season.
Who's Holiday is an adults-only comedy, perfect for a date night or a night out with friends. Get your tickets for an evening of laughter guaranteed to put you in the holiday spirit. Visit www.openstagehbg.com/show/whos-holiday for tickets before they're all sold out!