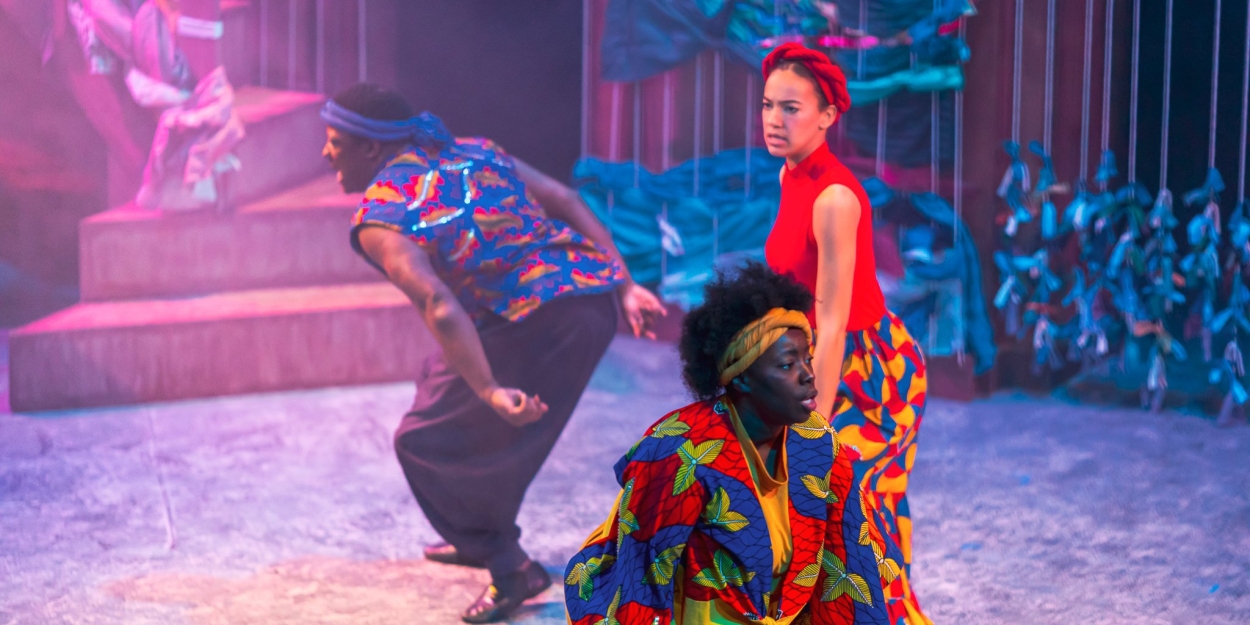 Review: VOICES OF THE EIGHTH (VOTE): CHRONICLES II, STORIES FROM HARRISBURG'S OLD EIGHTH WARD at Sankofa African American Theatre Company at Gamut Theatre
An extraordinary production on stage through February 12th.
One of the amazing things about theatre is its ability to tell stories that need to be told, to expose audiences to new perspectives, to illuminate parts of life and human nature in ways that help people to see things in a different light. Sankofa African American Theatre Company and Gamut Theatre come together to present just such a show with Voices of the Eighth (VOTE): Chronicles II, Stories from Harrisburg's Old Eighth Ward now through February 12th. As the Sankofa website explains, "Sankofa is an Akan (Ghana) word that means 'We must go back and reclaim our past so we can move forward'." This play, written and directed by Sharia Benn, takes the audience on a journey that begins in Africa and moves through history highlighting slavery, the Underground Railroad, the Civil War, key figures in the civil rights movement, and the people who lived and prospered in the Eighth Ward of Harrisburg until it was demolished. These are stories that need to be told-that people need to hear. They are stories that show us where we've been, where we are, and how far we still have to go in the fight for social justice for the marginalized and the voiceless.
The cast includes Abby Carroll, Sydney E. Crutcher, Jimmy Kohlmann, Latreshia Lilly, and James Mitchell. Kohlmann's puppeteering work is masterful and beautiful to watch as the Sankofa Bird. He leaps with such grace that the audience can easily imagine the majestic, hopeful, and free bird taking flight. The way that the bird is woven into the story highlights the idea that the past, present, and future are inextricably linked. Each of the other actors take on multiple roles throughout the performance. Carroll gives a strong performance, particularly in her portrayal of Agnes Kemp, the first woman to be accepted into the Medical Society in Dauphin County. Crutcher, Lilly, and Mitchell give performances that are heartfelt and passionate, bringing an intensity to the stage that captures the heart and mind.
Spirituals, sung a cappella, are woven throughout the performance. Crutcher, Lilly, and Mitchell breathe life into these songs, performing them with such emotion that the audience hears these familiar songs in completely new ways. The entire production, including lights, sound, costumes, and set, come together to create a beautiful tapestry of art and history. Drawing on primary sources, this production brings voices of the past into the present with a focus on sparking "a broader conversation that pushes each of us individually to make choices that move us toward freedom, liberty, and justice for all" (Sharia Benn, Director's Note).
Voices of the Eighth (VOTE): Chronicles II, Stories from Harrisburg's Old Eighth Ward takes the stage at Gamut Theatre through February 12th. Visit https://cloud.broadwayworld.com/rec/ticketclick.cfm?fromlink=2222999®id=194&articlelink=https%3A%2F%2Fwww.gamuttheatre.org?utm_source=BWW2022&utm_medium=referral&utm_campaign=article&utm_content=bottombuybutton1/vote and https://www.sankofatheatrehbg.com/general-8 for more information.
Photo Credit: John Bivins Photography