Review: THE LITTLE MERMAID at Hershey Area Playhouse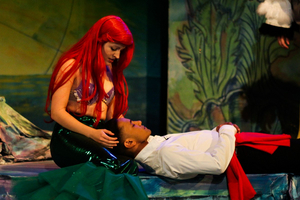 In 1989, Disney produced its underwater sensation The Little Mermaid. Loosely based on the Hans Christian Andersen tale, The Little Mermaid follows the story of Ariel, a mermaid who longs to explore the world above the ocean. As a story about longing, sacrifice, and love, it is a story that has withstood the test of time. In 2008, the stage version of The Little Mermaid, with music by Alan Menken, book by Doug Wright, and lyrics by Howard Ashman and Glenn Slater, first appeared on Broadway. The stage production requires innovative set design, direction, and choreography to evoke the sense of being underwater. I had the opportunity to preview The Little Mermaid at Hershey Area Playhouse, which opened on July 18th and runs through July 28th.
There were some unfortunate sound issues the night of the preview, including some static and feedback from the microphones, imbalance between the orchestra and the vocals (which was able to be adjusted at intermission), and difficulty hearing some of the key characters either due to microphone issues or lack of projecting. However, the benefit of having a preview show is that they can learn about and work out those issues, so I have no doubt that the sound will be great for the performances. Even with the sound problems, the voices were fantastic and the overall performance was beautiful.
A huge round of applause for Travis Zimmerman and the set construction crew as well as for Cameron Ebright for the way in which the set and lights worked together. They made the audience feel like they were under the sea one moment and then on the shore looking at the surface of the sea the next moment. It was truly magical!
One of the most notable elements of this show were the ensemble and partial ensemble performances. The pilot and sailors at the beginning of the show, portrayed by Anton Aluquin (who also plays a sea creature and a chef), David Lang (who also plays a chef), and Joe Owsley (who also plays a sea creature and a chef), set the stage well in "Fathoms Below" with not only their voices but also their facial expressions and movements on stage-they actually looked like they were on a ship out at sea.
This production was a family affair for several of the cast members. The Aluquin siblings, with Lindsay Aluquin taking the stage as a sea creature, seagull, and chef, and Julia Aluquin as a sea creature. I have to say they were a joy to watch on stage, as they were fully invested in each of their characters and brought the stage to life with their energy and talent. Joe Owsley shared the stage with his daughter Morgan, who appears in the ensemble as a sea creature, and Larissa and Isabella Curcio appear together as sea creatures.
The tap dance routine during Scuttle's song "Positoovity/Positaggity" was well-choreographed and gave some wonderful dancers a chance to shine. It was one of my favorite dance numbers in the show. Among those tap-dancing seagulls were: Larissa Curcio, Marte Engle, Chloe Dougherty, Elizabeth Zachary, Lindsay Aluquin, and Kayla Belt, all of whom also appear at various times as sea creatures.
The maids and chefs at Prince Eric's palace also play a crucial role in the production. The looks on the faces of the maids, played by Sandy McInerney, Shiloh Keeler, Harleigh Freeman, and Maggie Herr tell the whole story as they try to make Ariel presentable. I must admit that I never liked the song "Les Poisson" when I saw the movie version of The Little Mermaid, but it was a highlight of this production for me. Cody-Paige Lowery is the perfect Chef Louis, with a voice that can easily handle the song and agility in movement that makes it fun to watch, especially as Chef Louis interacts with the other chefs, portrayed by Colleen Mullikin, Anton Aluquin, David Lang, Joe Owsley, Elizabeth Zachary, and Lindsay Aluquin.
"Under the Sea", one of the biggest ensemble numbers in the show is a joyous experience vocally and visually. Led by Amy Jo Brixius as Sebastian, this piece showcases all of the different sea creatures, who use their choreography and blocking to evoke the sense of being in the midst of a school of fish swimming around. In addition to the sea creatures who also appeared on stage as maids, chefs, seagulls, and sailors, Charlotte Caples, Abby Jackson, Maxine Oliver, Mike Ritter, Morgan Owsley, Isabella Curcio, Ben Silvis, and Julia Aluquin joined in on "Under the Sea". I should also mention here the amazing costumes.
Of course, no Disney show would be complete without those characters who are jealous of the main character-in this case, we have several-Ariel's sisters, the princesses competing for the Prince's hand, and Ursula. Ariel's sisters and the competing princesses are played by the same group of actors. Shelby Snyder (Aquata/Princess 6), Rachel Hitz (Adrina/Princess 4), Jaime Carson (Arista/Princess 5), Amelia Ritrievi (Atina/Princess 1), Madison Rae Lenhart (Adella/Princess 3), Gia Koutsokostas (Allana/Princess 2), are perfect as the sisters/princesses. Their jealousy and frustration is palpable through their facial expressions and gestures. Even more impressive are their harmonies, which are on display wonderfully in "Daughters of Triton" and "She's in Love".
John Mallonee takes on the role of King Triton, Ariel's father, and Keifer Kemmerly appears as Grimsby, Prince Eric's guardian. Both men play their roles with an appropriate sense of gravitas, frustration toward their rebelling teenagers, and caring concern. Mallonee's Triton is wonderfully regal, and he particularly shines in his argument scene with Ursula. Kemmerly's Grimsby is aloof, prim, and proper, and he interacts well with Shawn Matthews as Prince Eric.
The villains are terrifically villainous. Flotsam and Jetsam, portrayed by Nevina Frese and Allison Hoke are mesmerizing to watch. Their sinuous movements and sly expressions are the embodiment of the electric eels they portray. They are the perfect henchmen for Ursula, played by Brianne Yeagley. Yeagley is amazing in her role-definitely a standout performance in this production. Her Ursula attitude is spot-on, and her vocal ability is outstanding.
Cheyleigh Hykes, Roxanne Hennessy, and Amy Jo Brixius show off their skills in the roles of Ariel's friends, Flounder, Scuttle, and Sebastian, respectively. Hykes is adorable as Flounder and does a great job singing with the sisters in the song "She's in Love". Hennessy's performances in "Positoovity/Positaggity" and in "Kiss the Girl" are humorous, and she acts the part of a seagull quite well. Brixius gave one of the best performances of the evening as Sebastian. Her accent is flawless and, when combined with her superb acting and fantastic voice, she makes Sebastian one of the best characters on stage.
Finally, Emilie Leyes and Shawn Matthews take the stage as Ariel and Prince Eric. Leyes and Matthews have great voices for their roles, though it would have been helpful if they had both projected more, given the sound issues that they were having on preview night. Their interactions with one another are adorable, particularly in "Kiss the Girl" and "One Step Closer". Leyes has perfected the hopeful, naïve, dreamy expressions of Ariel, and Matthews has great energy in his role as Prince Eric-just right for a young prince yearning for a life at sea.
The Little Mermaid at Hershey Area Playhouse is an aesthetically beautiful and well-directed show. You'll definitely want to add this show to your summer "must-see" list and be part of their world. Get your tickets at www.hersheyareaplayhouse.com before time runs out!
* Photo Credit: Sylvia Garner
Andrea Stephenson's love of music and theatre was nurtured by her parents. She started performing as a singer and actor in elementary school, and her passion for the performing arts grew thro... (read more about this author)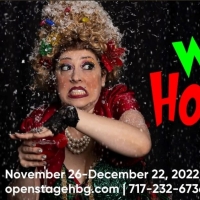 Review: WHO'S HOLIDAY at Open Stage

November 27, 2022

Who's Holiday is an adults-only comedy, perfect for a date night or a night out with friends. It is filled with comedy, rhyme, and surprisingly deep emotion. Who's Holiday explores the ways in which life sometimes doesn't turn out the way we expect it to. Get your tickets for an evening of laughter guaranteed to put you in the holiday spirit.
---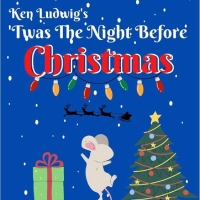 Review: 'TWAS THE NIGHT BEFORE CHRISTMAS at Little Theatre Of Mechanicsburg

November 27, 2022

This adorable show will have audiences of all ages laughing and believing in the magic of the holiday. Take a break from the hustle and bustle of this busy time of year and bring the family to 'Twas the Night Before Christmas.
---
Review: HONK! JR. at Gettysburg Community Theatre

November 20, 2022

Gettysburg Community Theatre's Penguin Project brings Honk! Jr. to life. This production, which audience's call "profoundly meaningful and inspiring", is full of emotion—humor, sadness, fear, love, and hope. Get your tickets to see Honk! Jr. streaming on-demand November 25-27 and see these incredible performers soar.
---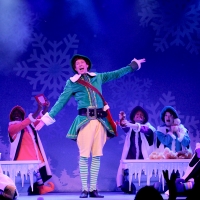 Interview: Matt Michael of ELF THE MUSICAL at Dutch Apple Dinner Theatre

November 15, 2022

Elf: The Musical has delighted audiences and has appeared on stages across the country every Christmas season. Dutch Apple's Buddy the Elf, Matthew Michael, took some time out from a busy rehearsal schedule to chat with us about his experiences.
---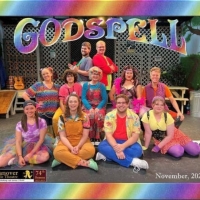 Review: GODSPELL at Hanover Little Theatre

November 12, 2022

This production of Godspell is emotional and heartfelt. The sold-out opening night audience was brought to its feet in a well-deserved standing ovation.
---