Review: MILLION DOLLAR QUARTET Has a Whole Lotta Music Going at Dutch Apple
In THE MUSIC MAN, Professor Harold Hill exhorts his listeners that when the River City Band performs, "you'll feel something akin to the electric thrill I once enjoyed when Gilmore, Liberatti, Pat Conway, The Great Creatore, W.C. Handy and John Philip Sousa all came to town on the very same historic day." That's great for brass band lovers from the early 1900s. But for fans of more modern music, what if you had Elvis Presley, Johnny Cash, Carl Perkins, and Jerry Lee Lewis all in the same recording studio on the very same historic day? Though it sounds like a country music or rock and roll fantasy, it is, unlike Hill's claim, real, and the date was December 4, 1956. The location, of course, could only ever have been Sun Records.
The show MILLION DOLLAR QUARTET, based upon the nickname given by local press to the four men having an impromptu jam session, is based upon the recordings from the session, which one of the sound men at the studio wisely taped. The songs have been released at various times, but Colin Escott and Floyd Mutrix have woven together a story around some of the recorded material and some of the men's other hits, creating some dramatic tension among the four artists and their producer, Sam Phillips. At Dutch Apple Dinner Theatre right now, directed by Lauren Sobon, it's the hottest scene in the area for anyone who loves some good, old fashioned rockabilly and blues. If you didn't think the Dutch Apple was hip, you haven't caught the show.
In theatre, a "triple threat" is supposedly an actor/singer/dancer. The triple threats here are actors/singers/musicians - you don't play this gig unless you play an instrument, and that means the way these music legends did it. Jason Cohen's Jerry Lee Lewis plays the piano with almost every possible part of his body while pounding out the same driving rhythms that made the original a legend, and Christopher Wren, Evan Buckley Harris, and Skip Robinson provide the guitar work that made Perkins, Cash, and Presley greats. Harris, particularly, has Cash's guitar down cold, including Cash's signature straight-armed hold on the guitar neck. Wren performs with Perkins' legendary physicality and movement. Robinson's a sleek, slicked-hair Elvis, well-fed but ill-content and anxious for Phillips to move to RCA along with him, since none of the RCA producers understand him.
The drama in the story comes from the conflicts between characters in the show, though some of them were also real conflicts: Elvis pressing Phillips to join him at RCA while Phillips wanted to continue doing things his own way as an independent company, Perkins fuming at Presley over his performance of Perkins' "Blue Suede Shoes" on THE ED SULLIVAN SHOW, and Cash worrying over breaking news of his signing with Columbia Records to Phillips. There's a humorous bit of conflict between Perkins and Jerry Lee Lewis over Lewis' piano interference on what Perkins thinks should be guitar-only arrangements, and over Lewis' cocky self-assurance that he's the Next Big Thing. Little did any of them know that Lewis was absolutely right.
While the actors are certainly fine actors, it's the music that you may care about more, for obvious reasons. Rest assured that they, and their bassist and drummer playing Perkins' bandmates Jay Perkins and WS Holland, are giving the audience a concert's worth. Although some songs are unfortunately only partial snippets of classic arrangements, others are performed in full. Some of the numbers were not really performed at the famous recording session, but they're ones audiences expect to hear from those particular stars: "Hound Dog," "Great Balls of Fire," "I Walk the Line" and "Who Do You Love" among them.
Some of the best moments in the show are from the original session, particularly their gospel moments - "Peace in the Valley" and "Down By the Riverside" are particularly outstanding. Also, there's Jackey Good playing Dyanne, representing the girlfriend Elvis brought with him to the studio; in the show she's a performer herself, and she knocks out "Fever" and "I Hear You Knocking" with real flair (Good's "I Hear You Knocking" is a major crowd pleaser). But there's "Folsom Prison Blues," there's "I Walk the Line," there's "Whole Lotta Shakin' Goin' On."
And, naturally, since the entire event sprang out of a Carl Perkins recording session, there's "Blue Suede Shoes," the subject of argument of the whole show.
MILLION DOLLAR QUARTET is one of the best of the jukebox musicals, partly because it isn't really a jukebox musical - it's a theatrical interpretation of a real event, with a talented crowd performing songs that occurred at that event and incorporating some of their other hits. Unlike most, it's not a collection of songs by some performers or writers loosely strung together with little or weak plot; it's a very solid show in which the music fits naturally because it was right there to begin with. The events in the story did all happen, though over a much longer period of time; they were condensed by Mutrix into the one day to pull the drama together. It's a fan's chance to imagine that they were present at a very real event in popular music history, and to have an "I was there" moment.
Mostly, though, there's a whole lotta singin' goin' on. And a lot of the audience will be right there singing along with them.
At Dutch Apple through June 19 but tickets are selling well, so if you're interested, don't wait. Visit dutchapple.com for tickets and information.
 America's most uncoordinated childhood ballet and tap student before discovering that her talents were music and writing, Marakay Rogers finally traded in her violin for law school when she r... (read more about this author)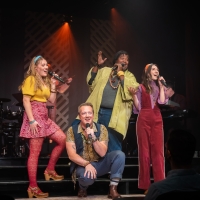 Review: HERE COMES THE SUN Is Far More Than All Right at Prima

October 21, 2022

Lancaster's Prima Theatre puts on a show that will send JoJo looking for Pennsylvania grass
---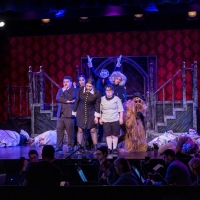 Run - or Creep or Crawl - to Keystone Theatrics' THE ADDAMS FAMILY at Allenberry

October 21, 2022

Wednesday Addams is in love with an ordinary guy, and now he has to face the family. Will anyone survive?
---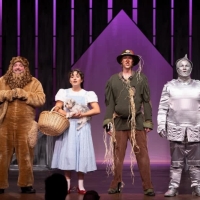 Review: THE WIZARD OF OZ at Keystone Theatrics At Allenberry Playhouse

August 8, 2022

When Harold Arlen and Yip Harburg put THE WIZARD OF OZ together, they knew they had a good thing. So did the studio. And audiences knew it, too. There's still a crowd that will show for any public performance of the movie, especially if it's a sing-along. It's this popularity that turned the movie into a stage musical, to keep the magic going.
---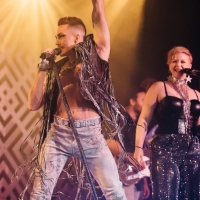 Review: THE MUSIC OF QUEEN+JOURNEY at Prima Theatre

June 27, 2022

What did our critic think of THE MUSIC OF QUEEN+JOURNEY at Prima Theatre? It's true that Prima Theatre's own music shows can be its best productions. This one, THE MUSIC OF QUEEN+JOURNEY, is no exception to that rule. This was performed outdoors in 3021; now, post-pandemic, it comes to Prima's stage, tuneful all the way. Executive Artistic Producer Mitch Nugent directs this delightful musical mayhem for a warm summer evening with evident pleasure. Your pleasure will be equally evident.
---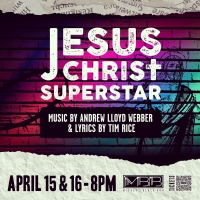 BWW Review: THE BUZZ IS ABOUT JESUS CHRIST SUPERSTAR at Mickey's Black Box At Rock Lititz

April 16, 2022

Goths, not hippies, spread the buzz about Lindsay Bretz-Morgan's Jesus at Rock Lititz venue. The casting works perfectly, and offers some insights. Read our critic's review.
---