BWW Review: BUYER & CELLAR with Nick Cearley Charms and Delights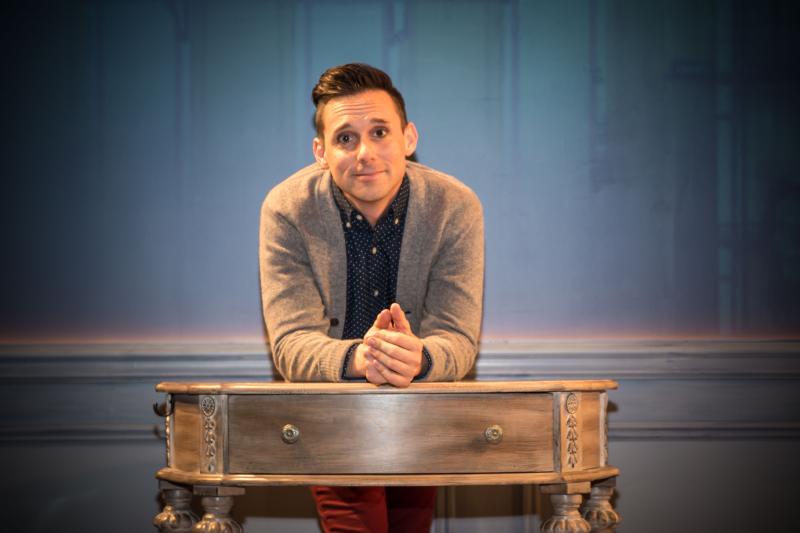 Jonathan Tolins's BUYER & CELLAR had its critically-lauded world premiere at Rattlestick Playwrights Theater in the spring of 2013. The hilarious one-man play presents audiences with a flight of fancy and a touch of whimsy inspired by Barbra Streisand's 2010 coffee-table book, My Passion for Design. Tolin's 90-minute play presents an alluring tale of a struggling actor who works for and ultimately befriends the über-famous, yet heartbreakingly friendless Streisand while caring for her presumably priceless things.
In the zany solo show Alex More is an out-of-work LA actor. A veritable symbol for the survival jobs that artists endure, Alex finds himself employed by the Streisand compound. He serves as a pretend shopkeeper in Streisand's Winterthur inspired cellar. Like the Delaware-based American decorative arts museum, Streisand has built her own underground Main Street - complete with a doll shop, a gift shoppe, and a vintage clothing boutique, and more - in order to house her personal collection of items. Bizarrely enough, the setting of the fictional play is indeed factual.
Playing Alex with aplomb, Nick Cearley instantly buries himself deep in the hearts of the audience. With a charming smile and glittering personality, he gently wraps the audience around his finger before the opening statements about the story being entirely fictional come to an end.
The charming Cearley amuses the audience with his vivacious wit as he recounts Alex's improbable tale. His relatable Alex effervesces, allowing even the mundane moments of the story - think dusting dolls and humming along to the monotonous whir of a frozen yogurt machine - and even his boughts with boredom entertaining.
Yet, the ever-lovable and cheerful Alex isn't he only character Cearley gets to play. Alex's boyfriend Barry is a screenwriter with a diva addiction. Confounded by the experiences of his boyfriend Alex, Barry allows Cearley to play caustic and biting. Fueled by what appears to be jealousy, Barry is quick to pick apart Streisand's behaviors and even gets a delicious monologue where he dissects The Mirror Has Two Faces. If it wasn't for the obvious admiration Barry has for Streisand, this rib-tickling tirade would read as disparaging or even savage.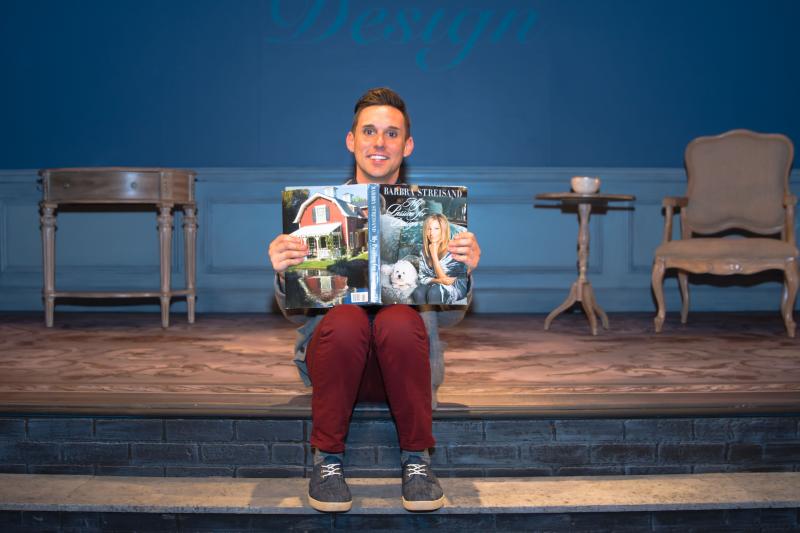 And, of course, Cearley gets to treat the audience to Babs herself. At the top of the play, Tolins has the actor deliver lines that specifically point out that the actor is not a Streisand impersonator. But, how could one resist trying on the accent and adopting the airs of this beloved diva when portraying the repartee between Streisand and Alex? And, in keeping with the playwright's amiable and comedic tone, Cearley creates a loving caricature of Streisand. Through his portrayal, she shows touching vulnerability. While it is easy to laugh at her truly illogical behaviors, Cearley's Streisand is also devastatingly lonely and seems to find an actual friend in Alex.
Perhaps the greatest testament to Cearley, Tolins, and director Sarna Lapine is that exiting the theater several members of the audience seemed to have forgotten the play's opening. Delighting the audience with ease, Cearley sells Alex's tale with deft precision. Despite the sheer absurdity of the preposterous scenarios, some theatergoers completely buy the narrative. Undoubtabley, this is the fault of Cearley's engagingly earnest sincerity in his delivery where Cearley blends into Alex More and fiction blends seamlessly with reality.
BUYER & CELLAR continues to run at Bucks County Playhouse (70 South Main Street, New Hope, 18938) through November 26, 2016. For tickets and more information, visit BCPTheater.org.