Interview: Ashleigh Thompson And Emily Perzan of THE WIZARD OF OZ at Dutch Apple Dinner Theatre
"We're off to see the wizard!" "Follow the yellow brick road." "I'll get you, my pretty, and your little dog, too." These are just a few of the lines you may remember from the movie The Wizard of Oz. Based on L. Frank Baum's book, the film first came out in 1939 starring Judy Garland as Dorothy. Many of you can probably hear the voice of the film actors in your head as you read the quotes above. There were several stage versions of The Wizard of Oz, including a 1902 musical by Baum, that appeared first in Chicago. One of the most well-known stage versions is the 1987 adaptation that first ran in London. Along with the many stage versions, a variety of other books and musicals have originated from Baum's story, including the popular musicals The Wiz and Wicked. The national tour of The Wizard of Oz follows the yellow brick road to Dutch Apple Dinner Theatre on June 21. Broadway World had an opportunity to speak with Ashleigh Thompson, who plays Aunt Em/Glinda, and Emily Perzan, who portrays Miss Gulch/Wicked Witch of the West.
BWW: What is your favorite role so far?
Ashleigh: I think my favorite role is Nancy in Oliver. I love her big, strong ballad "As Long as He Needs Me". She's fierce and fiery and gritty and hilarious and so essential to the story. I really enjoyed the arc of Nancy's character.
Emily: My favorite role I've done so far is Velma in Chicago. She brassy and bold and it was interesting to explore the different aspects of her life. It was also a blast being able to do some fantastic dance numbers, and it was great finding the different bonds between the characters as we developed the show.
BWW: Why did you want to be involved in this production of The Wizard of Oz at Dutch Apple Dinner Theatre?
Ashleigh: The touring aspect was the biggest draw to this production for me. But I also loved the fact that I was going to be able to fly in the bubble as Glinda, so I was very attracted to that element. It's so magical, and I get to wear this fancy wig and big fancy dress.
Emily: I have always loved the villains in the story. I have done this role four times. This particular production of The Wizard of Oz caught my eye because of the touring aspect. We've been on the road since last October. I love to travel and see different parts of this world. It's great to portray this character to different people of all different ages in so many places.
BWW: I remember growing up watching the movie version with Judy Garland. It's become such an iconic show. What will set your production apart?
Ashleigh: I think in many ways we're very true to the movie. But one of the things that's different is some of our takes on the characters. There are some modern spins, and the choreography is modern-especially in Oz. The energy of it is more accessible for a modern audience, whereas the film tends to evoke the time in which it was made. In many ways our production is very traditional and respectful and paints a good picture of the movie, but it has its own life and modern take.
Emily: I would add that when you watch something in a movie, you're outside of that world. With our show, you are really in Oz, and you can dive into the emotions of the characters. That's something we focus on as actors-trying to bring the audience into it with us.
BWW: If you could play any role other than the one that you're playing, what would it be and why?
Ashleigh: I would play the lion. I love the lion so much! He's such a little chicken, and I love the song "If I were King of the Forest". His character develops so much throughout the story. He's the scene-stealer, and he's hilarious.
Emily: I would totally play the scarecrow! He's the big brother of the show. He helps Dorothy, and they develop such a great friendship. He's bouncy and fun and his kindness shines through. And the funny thing with him not having a brain is that he has all the ideas. It's a great challenge to be the one thinking of everything when you don't have a brain to think of things. He's bouncy and bendy, and I love it!
BWW: What is your favorite moment in the show and why?
Ashleigh: My favorite moment is when I enter as Glinda in the bubble. When we were touring we were in some spaces where there were thousands of people. Hearing them gasp and say wow when they saw the bubble was just so overwhelming. I love being part of that magic. It is really special.
Emily: I think my favorite moment is in the castle scene when Dorothy gets captured. There are a lot of things that can go wrong in that scene-from falling on my face to getting my cloak stuck. The amount of things that have gone wrong in that scene...Working with Kalie (Dorothy) is magical. I know if something funky is going to happen that she's right there with me. Just to have that connection with her even though our characters are enemies is amazing. We never know what's going to happen, and we can't control much in that scene because of the special effects, but we're there in it together.
BWW: There have been a lot of stories about the possible backstory for these two witches, most popularly, Wicked. As you prepared to play these witches, what kind of backstory was in your mind?
Ashleigh: One of the first things the director and I discussed was that he wanted Glinda to represent Dorothy's mother, since in Kansas she doesn't have a mother. So, he wanted Glinda to be representative of the magical, kind, nurturing mother that she didn't have. Kalie had decided for Dorothy that her mother passed when she was little, so it's her vision of what her mother would have been had she lived. The director also wanted Glinda to behave as though she has all the power in her interactions with the wicked witch, so basically I just smile at her all the time.
Emily: It's interesting because in our only encounter on stage together, Glinda really does hold all the power-she could take me down faster than I could take her down which is the opposite of how it is in Wicked. One part of Wicked that I do play off of is the wicked witch being misunderstood. She's seen as this almighty, evil character, but if someone killed your sister, stole your magic, etc. you'd be kind of mad. She is certainly misunderstood. There's a fun little scene in the stage version where you get to see a little more of that side of her. It's a scene where you see her trying to plot her revenge on Dorothy, and you get to see more of her backstory and her relationship with her flying monkeys and the Winkies. There's a feeling of loss that I try to carry through the show in terms of her losing her power and her sister.
BWW: If the two witches were in a one-on-one fight, and were not allowed to use any magic, who would win?
Ashleigh: Maybe I'm being biased, but I do think Glinda would win because she knows the wicked witch's weak spots. The wicked witch has so much ambition that she forgets about her weaknesses. In her calmness, I think Glinda would find those weaknesses and use them.
Emily: I agree. Glinda processes before she acts, whereas the wicked witch acts on impulse. I think that's why she fails so many times in trying to get Dorothy.
BWW: I have always loved the part of the show where the characters talk about what they want-a brain, a heart, courage, and to go home. So, complete this sentence for your character "if I only had _______________"
Ashleigh: a smaller dress.
Emily: didn't have green skin.
Ashleigh: or would it be "if I only had the Ruby Slippers" for you?
Emily: or would it be "if I only had control or power"?....The slippers representing power
BWW: There are a lot of things people can choose to do with their time over the summer. Why should people come to this production?
Ashleigh. Times are a little frightening at the moment. Why not take a couple hours to walk into a room to see a story that has meant so much and changed so many people over the years? It's a time to escape the difficult things in your world. Parents, bring your kids to the show and take a moment for yourself to sit down.
Emily: The Wizard of Oz is classic, many see it with their families, and it should be passed on. Seeing it live is something special. It can be a family moment or a child's first time seeing a show live. It's a great bonding story for family or friends. It's definitely worth your time.
Join Emily and Ashleigh in Oz from June 21-August 4 at Dutch Apple Dinner Theatre. You can get your tickets at www.dutchapple.com.
Andrea Stephenson's love of music and theatre was nurtured by her parents. She started performing as a singer and actor in elementary school, and her passion for the performing arts grew thro... (read more about this author)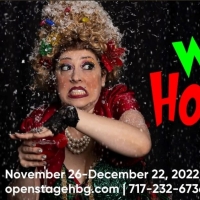 Review: WHO'S HOLIDAY at Open Stage

November 27, 2022

Who's Holiday is an adults-only comedy, perfect for a date night or a night out with friends. It is filled with comedy, rhyme, and surprisingly deep emotion. Who's Holiday explores the ways in which life sometimes doesn't turn out the way we expect it to. Get your tickets for an evening of laughter guaranteed to put you in the holiday spirit.
---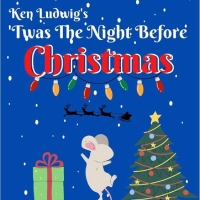 Review: 'TWAS THE NIGHT BEFORE CHRISTMAS at Little Theatre Of Mechanicsburg

November 27, 2022

This adorable show will have audiences of all ages laughing and believing in the magic of the holiday. Take a break from the hustle and bustle of this busy time of year and bring the family to 'Twas the Night Before Christmas.
---
Review: HONK! JR. at Gettysburg Community Theatre

November 20, 2022

Gettysburg Community Theatre's Penguin Project brings Honk! Jr. to life. This production, which audience's call "profoundly meaningful and inspiring", is full of emotion—humor, sadness, fear, love, and hope. Get your tickets to see Honk! Jr. streaming on-demand November 25-27 and see these incredible performers soar.
---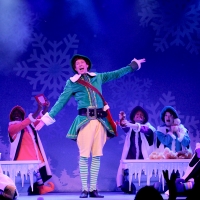 Interview: Matt Michael of ELF THE MUSICAL at Dutch Apple Dinner Theatre

November 15, 2022

Elf: The Musical has delighted audiences and has appeared on stages across the country every Christmas season. Dutch Apple's Buddy the Elf, Matthew Michael, took some time out from a busy rehearsal schedule to chat with us about his experiences.
---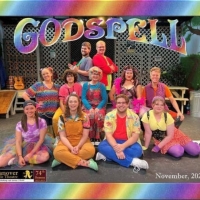 Review: GODSPELL at Hanover Little Theatre

November 12, 2022

This production of Godspell is emotional and heartfelt. The sold-out opening night audience was brought to its feet in a well-deserved standing ovation.
---