Review: Hard Cell at Geva Theatre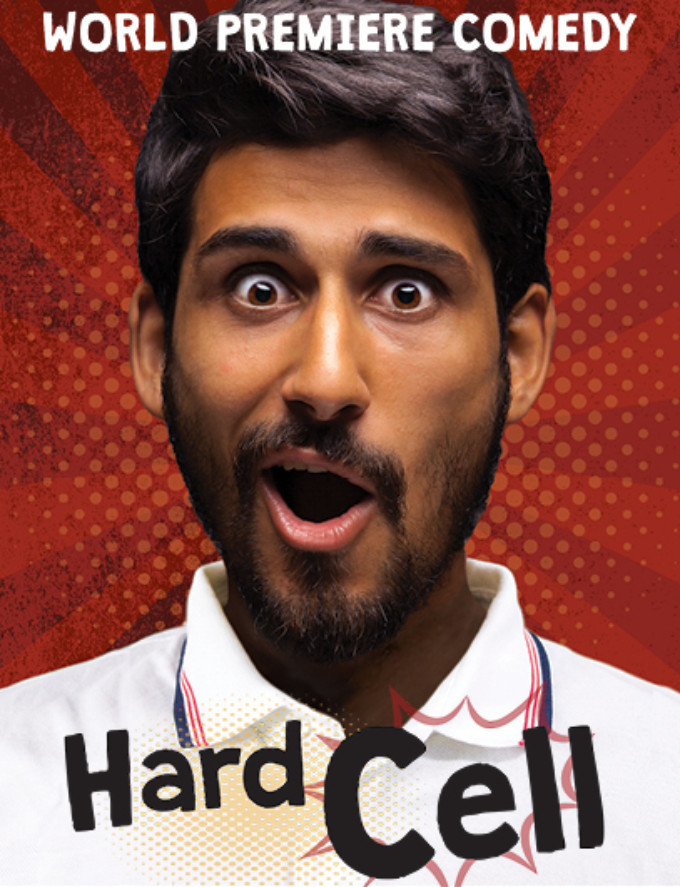 Theatre has a long history of acting as an instrument for political and social commentary. From Julius Caesar to The Crucible to Angels in America, some of the best and most iconic works of the stage are those that explore, and often criticize, the current cultural moment. The perils of such a play are obvious; in the right hands they can educate, inform and entertain. In the wrong hands, they can infuriate, wound and divide. Even more delicate are plays that satirize politics, for they poke fun and make light of topics that are divisive and highly-charged. Political satire obviously has its masters; your Samantha Bees, your Stephen Colberts, your Trey Parkers and Stanley Kubricks. These are the ones who have mastered the tone of political satire, which usually traffics in irony and absurdity, which never belittles or picks on the little guy. This was certainly the intent of Hard Cell, the world-premiere comedy written by playwright Brent Askari and currently playing on Geva Theatre's Elaine P. Wilson Mainstage. I'm just not sure it's going to have the desired effect.
Hard Cell is a whacky, mile-a-minute comedy in which D.C-based college professor Nick Abtahi (Nuah Ozryel) finds himself stranded in a small middle-America flyover town while on a road trip to visit his ex-girlfriend in California. After spotting him on the street and assuming that he's a terrorist, local goon Evan (Patrick Noonan) chases Nick into a townie bar where, out of desperation, he pretends to be a terrorist in order to stave off Evan's violent advances. While trapped in the bar Nick encounters Jane (Vanessa Morosco), the no-bullshit bartender who's in on Nick's ruse; Derek (Sean Patrick Doyle), the impressionable goth teen who quickly enlists in Nick's faux terror cell; and Terry (Jennifer Cody), the local Sheriff eager to make a name for herself.
At its best, Hard Cell is a sort of Americana Monty Python-meets-Borat farce that has a few truly hysterical bits. There's a span of time in the second act when Jane is trying to convince Evan and Terry that's she's succumbed to Stockholm Syndrome; she rips the tablecloth off the nearby table, wraps it around her head like a hijab, and professes her devotion to Allah. The audience rightfully roared with laughter, myself included. Sean Patrick Doyle's Derek, while not a terribly unique character, has impeccable comedic timing and is rife with eye-rolls and references to his "douche stepdad." Parents of angsty teens will know the type well, and Doyle does it to perfection.
On the design front, Hard Cell lives up to the usual top-quality that can be expected from a Geva production. The bar that acts as the play's only setting is folksy and depressing with all the right details, down to the neon signs and duct taped barstools. Kudos to designer Robert Koharchik for setting the tone of the play delightfully, making the audience feel as though they're back in that dreaded townie bar that we all avoid like the plague.
The problem with Hard Cell, unfortunately, is that it punches down when it should be punching up. Rather than finding nuanced and thoughtful ways to talk about racism and police brutality (see NBC hit sitcom Brooklyn 99 and John Leguizamo's one-man show Latin History for Morons for lessons on how to do this masterfully), Hard Cell caricaturizes middle-Americans (and though it's never overtly stated, Trump supporters) as cartoonish rubes who can barely pronounce the word "Muslim", much less understand that they're not all radical terrorists. It condescends when it should be finding common ground, and it makes enemies of precisely the audience members that, with a little more sympathy and gradation, it could be winning over. I don't doubt that there are folks out there whose racism and bigotry is as overt as Evan and Terry's, but much more common is the uncle who--despite being a damn nice guy--occasionally posts the cringy fake news article about Sharia Law on Facebook. Or the co-worker you generally get along with, but who sometimes makes references to "Welfare Queens." Or the buddy from college who you still grab beers with that thinks Hillary is "just a little too shrill." These are the people we all have in our lives who are still redeemable through artful, delicate theatre pieces about hot-button issues of the day, but who will balk and storm off when they can tell they're being patronized. I fear that Hard Cell squanders an opportunity to do what the Colbert's and SNL's of the world do so well-make comedic statements that indict the elite and societal forces of racism-in favor of divisive snidery.
Without having any way to confirm it, I suspect that my personal politics align pretty closely with Askari's, so I sympathize with his desire to create levity in a time when our reality seems more-and-more like it's becoming a grim Handmaid's Tale-esque hellscape. I too recognize that racism, Islamophobia, and police brutality plague our society, and are quite literally existential threats for many of our friends and neighbors. Theatre is one of the most effective tools to elevate and talk about these issues; I just wish Hard Cell did it in a way that brought us together rather than pushed us apart.
Hard Cell is playing at Geva Theatre until February 3rd. For tickets and more information, click here.

Related Articles View More Central New York

Stories

Shows
Colin Fleming-Stumpf is a lover of all things theatre and performing arts. A native of Rochester, NY, Colin has acted on stages across Upstate and (read more...)