NATIVE GARDENS A Contemporary Comedy Announced At Syracuse Stage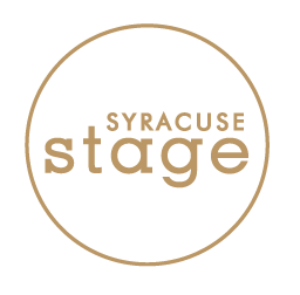 A backyard border dispute between Washington, D.C., neighbors leads to spirited comedy in the contemporary satire "Native Gardens" at Syracuse Stage Feb. 13 through March 3.
"Native Gardens" is written by Karen Zacarías. Melissa Crespo directs. The design team includes Syracuse Stage veterans Shoko Kambara (scenic designer) and Dawn Chiang (lighting design), as well as newcomers Lux Haac (costume design) and Elisheba Ittoop (sound design), all of whom are women of color, a first for Syracuse Stage.
"Native Gardens" tackles the thorny issues that arise when a young Latinx couple purchases a house next to an established white couple in a historic D.C. neighborhood. Tania and Pablo Del Valle (Monica Rae Summers Gonzalez and Erick González) are new to the neighborhood. She is a Ph.D. candidate and very pregnant. Her husband Pablo is an attorney with ambitions to make partner at his prestigious D.C. firm. Next door are Virginia and Frank Butley (Anne-Marie Cusson and Paul DeBoy). Virginia is a senior engineer at Lockheed Martin. Frank is retired from the federal government, a serious gardener and a perennial runner-up in the Potomac Horticultural Society's annual gardening contest.
With a baby on the way, Pablo and Tania are excited about moving into their own home and having a back yard. She likes to garden as well. She is especially excited about a large old oak that dominates the yard. Virginia and Frank are happy to have responsible homeowners move in to a property that for some time has been a mistreated and poorly maintained rental. Frank is even elated when the Del Valles offer to tear down an eyesore of a fence and replace it with a new wooden one. His elation takes a nosedive, however, when the Del Valles learn that the original fence actually encroached on their property by two feet.
The border dispute in miniature that ensues allows Zacarías to lampoon some hot button contemporary issues including privilege, immigration, gardening philosophy and border walls. While these topics can certainly provoke rage and outrage in equal measure, Zacarías opts for a gentle, light-hearted and comedic approach. "Native Gardens" is a play that holds the possibility of hope and reminds us that whatever forces drive us apart, there are greater forces that can bring us together. Her border dispute brings out the worst in her characters, but more importantly, it also brings out their best.
"My hope is that people will take a moment to ponder what it will take for them to be a better neighbor," the playwright said. "I want simple things out of my plays. You can still laugh, have fun and talk about hard things in a way where nobody's off the hook."
Since its premiere at Cincinnati Playhouse in the Park in 2016, "Native Gardens" has proven to be widely popular, receiving many productions throughout the country. This season it made American Theatre magazine's list of the Top 10 Most Produced Plays.
"Karen covers a lot of ground in a short amount of time, which is why I think it's being produced so much," Crespo said. "She gets at ageism, gender politics, colorism. I love theatre that not only entertains, but also educates you in a way that you might not realize at first."
This is exactly what Zacarías had in mind when she started writing "Native Gardens." It is a play that toys with expectations and makes audiences laugh, while also shining a light on the concerns of the day.
In addition to the four actors who portray the Del Valles and the Butleys, the Syracuse Stage production features five local Latinx actors (Baker Adames, Luis A. Figueroa Rosado, Aaron J. Mavins, Isabel C. Rodriguez and Devante L. Vanderpool) who portray gardeners and landscapers. Their presence throughout the play is vital to fulfilling Zacarías' vision.
"There are also these very important silent Latinx characters who don't have a voice," Zacarías explained. "It was important for me to make them Latinx for practical and political purposes, to make a point about who's actually changing the landscape and who's doing the work."
Zacarías started writing "Native Gardens" in 2014, before the 2016 election and the current upheaval over the border wall. She claims no special prescience about the subject but is not surprised that the wall has come to dominate political discourse.
"As a Mexican immigrant in this country I can tell you that the anti-Mexican sentiment that President Trump has used as the bedrock of his policy was already there before the winds started shifting," she said. "I just happened to choose a symbol that became the symbol for what we're all talking about right now. The roots existed long before the election and I think that's why people can identify with it. I thought it was really important that all four [main characters] have redeeming values so that you want them to resolve it. I was much more interested in exploring hope."
Zacarías became a citizen of the United States in January. The League of Professional Theatre Women (LPTW) recently announced that Zacarías will receive the 2019 Lee Reynolds Award, given annually to a woman in theatre who has helped to illuminate the possibilities for social, cultural or political change.
More Hot Stories For You