Aquila Theatre Company To Perform At WPPAC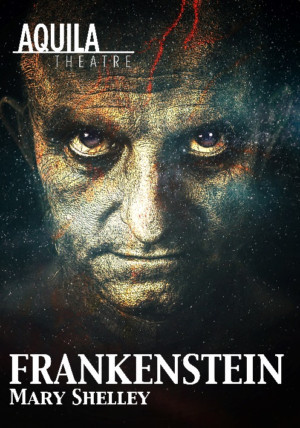 The White Plains Performing Arts Center (WPPAC) is proud to announce that the acclaimed classic theatre company, Aquila Theatre Company will be presenting Mary Shelley's FRANKENSTEIN and William Shakespeare's A MIDSUMMER NIGHT'S DREAM on September 21, 22 & 25.
Aquila Theatre Company presents Mary Shelley's FRANKENSTEIN
September 21 - 11am & 8pm
September 22 - 8pm
Written two centuries ago in 1818 by Mary Shelley, FRANKENSTEIN: The Modern Prometheus, is the first true science fiction novel. Years ahead of its time, the story has since become the inspiration for countless film and stage adaptations. Frankenstein is a living, breathing, gruesome outcome of scientific discovery. The piece raises an important universal question about the nature of innovation- just because it can be done, should it be done?
Victor Frankenstein is a Swiss scientist with a mission to create an artificial human. Without considering the consequences of such progress, he succeeds with terrifying results. After wandering the world alone, the monster eventually comes for Frankenstein's family. Horrific events unfold until the doctor tentatively agrees to create a mate for the creature. Ultimately, the doctor refuses in an effort to spare humanity but bears the terrible and personal penalties of his decision. Two hundred years later, Frankenstein still poses a myriad of critical ethical questions. Aquila Theatre's production of this timeless classic will be bold and thrilling - while paying homage to the original, frightening writing of Mary Shelley.
Aquila Theatre Company presents William Shakespeare's A MIDSUMMER NIGHT'S DREAM
Tuesday, September 25 - 11am
A Midsummer Night's Dream- one of Shakespeare's most beloved and witty comedies, is brought to vivid life in an innovative new production by the Aquila Theatre.
Full of memorable characters- Puck, Oberon, Hermia, and Nick Bottom- and the famous "play within a play", A Midsummer Night's Dream deals with the universal theme of love, and its attendant complications: passion, lust, frustration, depression, confusion, and marriage. Aquila Theatre weaves a web of theatrical magic that takes audiences to the heart of an enchanted forest while witnessing the injustice of the Athenian court and the political strife of the fairy kingdom.
At the center of the story is the Fairy King's servant, the impish Puck, whose magic creates an endless supply of mirth, mistaken identity, and inappropriate, if not absolutely ludicrous passions. He is set loose in the forest with his enchanted love drops which, when sprinkled into the eyes of the sleeping, charm the sleeper into a state of mad passion for the first person they see when they awake.
Aquila's signature physical theatre style of beautiful movement, combined with music and song and some of the finest Shakespearean acting today, produces an unforgettable Dream. A promise of "nightly revels and new jollity".
Aquila's productions of Shakespeare have been critically acclaimed by The New Yorker as "beautifully spoken, dramatically revealing and crystalline in effect." The New York Times says that Aquila "makes Shakespeare perfectly comprehensible" and hails the company as "an extraordinarily inventive and disciplined outfit."
"The classics made relevant with superb acting and clever staging"-The New Yorker
Mary Shelley's FRANKENSTEIN will play the White Plains Performing Arts Center Friday, September 21 11am & 8pm; Saturday, September 22 8pm. William Shakespeare's A MIDSUMMER NIGHT'S DREAM will be performed on Tuesday, September 25 11am. The White Plains Performing Arts Center is located on the third level of City Center off Mamaroneck Avenue in downtown White Plains, minutes from the White Plains Metro North Station. For tickets visit the theatre box office Monday-Friday (11am-6pm), purchase the tickets online at wppac.com or call 914-328-1600. For Group Sales, please contact boxoffice@wppac.com.
Related Articles View More Central New York

Stories

Shows
More Hot Stories For You