Photo Coverage: Charles Busch Brings My Kinda 60's To Mr. Finn's Cabaret
Julianne Boyd, artistic director of Barrington Stage Co. said it best in her introduction of Charles Busch to the audience in Mr. Finn's Cabaret last night. " I had never spoken to Charles before, but I instantly became his friend after our 30 minute phone conversation arranging his engagement at Barrington. He is brilliant and so interesting."
Charles Busch didn't invent the art form of Cabaret, but the award-winning playwright, screenwriter, and actor/singer is one of it's greatest exponents. Mr. Finn's audience like Julianne Boyd became Charles' friend after 90 minutes of his hilarious stories and moving songs in the intimate nightclub space with Barrington's Tony Award Winning Composer/Lyricist William Finn's name on the door. Mr. Finn who was at a performance of his current hit show "The Royal Family of Broadway" on the Boyd/Quinson Mainstage will be at Mr. Busch's second performance tonight.
Tom Judson music director and pianist for Charles Busch has an elegant piano and vocal creativity that is the perfect accompaniment to Mr. Bush's haunting singing style.
Throughout my life one song's melody and lyrics have played on a continuous loop. I've heard it sung by my wife's Russian family and their friends at parties. I've heard it sung by various entertainers in the Catskill Mountains as a pianist in the 60's. I've marveled at the "karaoke" effect it had on audiences. Last night at the end of his show, that song in the hands of Charles Busch had the most heartfelt and profound interpretation I've ever experienced. In fact most of the songs in Charles Busch's My Kinda 60's had that effect. He infused new life into tunes that aren't included in most current cabaret acts.
"Those Were the Days" is a song credited to Gene Raskin who put a new English lyric to the Russian romance song "Dorogoi dlinnoyu" ( literally "By the long road"), composed by Boris Fomin (1900-1948) with words by the poet Konstantin Podrevsky. It deals with reminiscence upon youth and romantic idealism. Mary Hopkin's 1968 version of the song, produced by Paul McCartney became a number one hit on the UK Singles Chart. The song also reached number two on the Billboard Hot 100, behind McCartney's own band The Beatles' hit "Hey Jude". BTW Charles has a very funny story about how he became a buddy of Paul McCartney.
Another musical highlight in the show was composer Henry Mancini's favorite song "Two For The Road" with brilliant piano stylings by Tom Judson who has a warm melodic voice that meshed perfectly with Charles'.
Then the busy years went rushing by us
We lost our starry notions on the way
If by chance I'd see you in the tavern
We'd smile at one another and we'd say
Those were the days my friend
We thought they'd never end
We'd sing and dance forever and a day
We'd live the life we choose
We'd fight and never lose
Those were the days my friend...Charles Busch with his stories and songs made last night in Mr. Finn's tavern below the St. Germain Stage a very special evening. It happens again tomorrow (Monday) at Mr. Finn's Cabaret.
Article & Photos by: Stephen Sorokoff

JuliAnne Boyd, Artistic Director Barrington Stage CO. & Charles Busch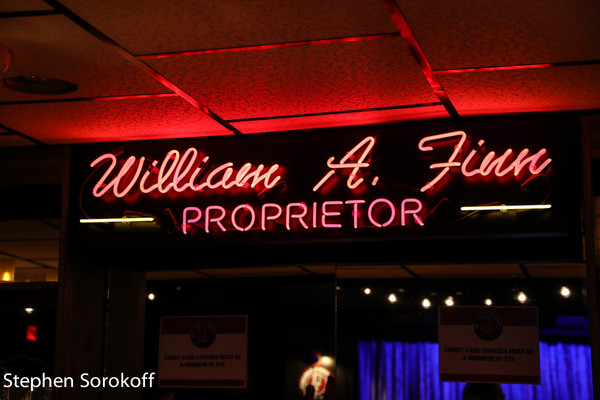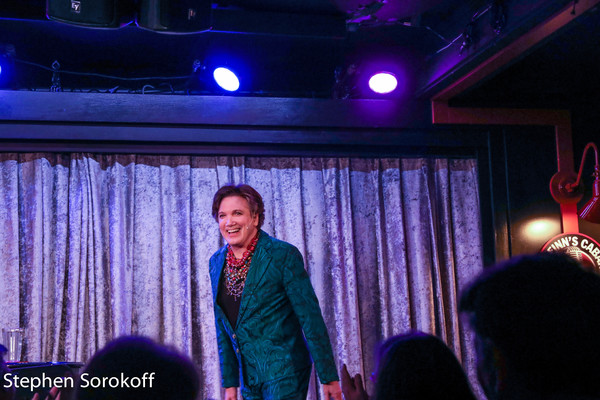 Charles Busch

Charles Busch

Tom Judson, Music Director/Pianist

Charles Busch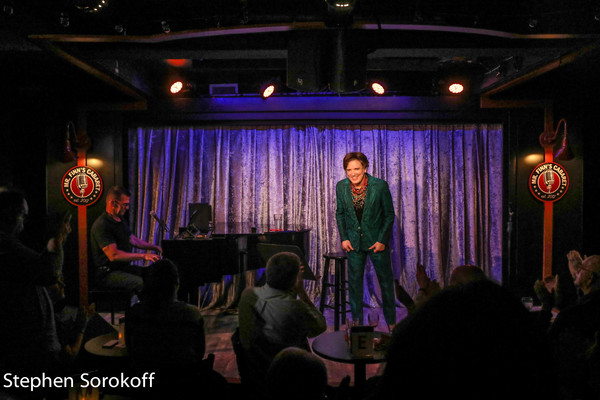 Mr. Finn's Cabaret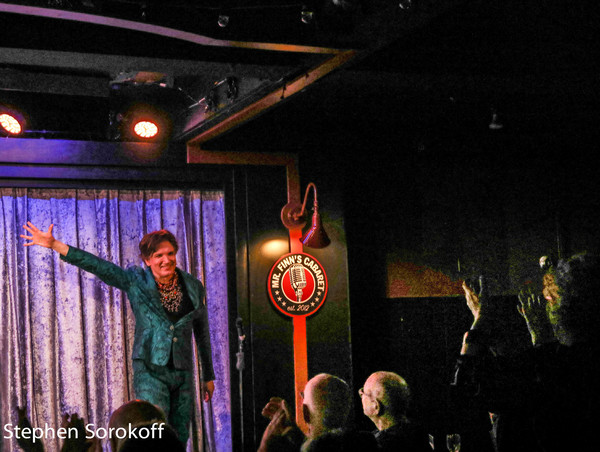 Charles Busch

Charles Busch & Stephen Sorokoff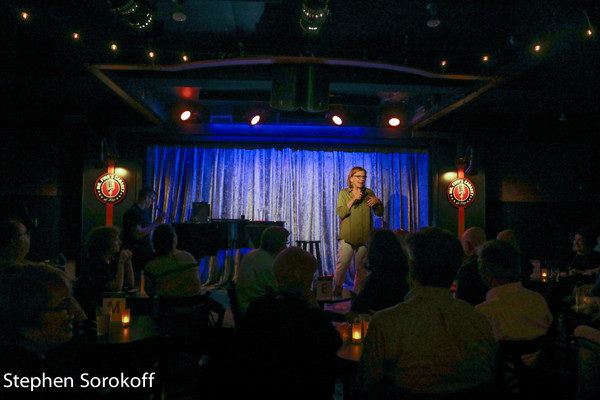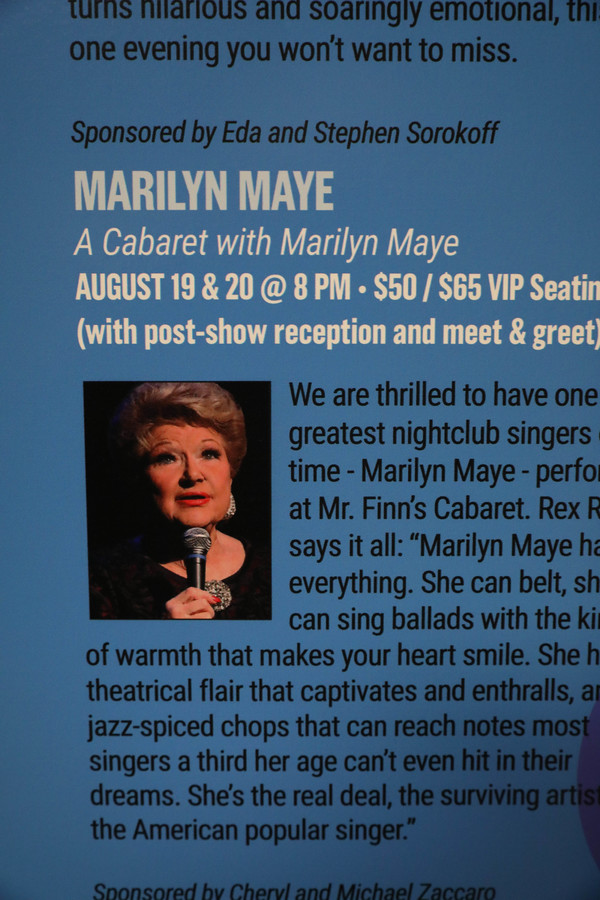 Coming Attractions