Review: Jackie Theoharis Sizzles in Song and Stories in THE TRUTH ABOUT GREECE
Who knew ninety days of island hopping would turn into so enjoyable a club act? Jackie Theoharis, that's who.
Jackie Theoharis had an amazing year last summer in Greece and she is ready to tell the story in her new show THE TRUTH ABOUT GREECE, which debuted last night at Don't Tell Mama. In actuality, it was only three months, but by the time her show finished, it felt like it had been a year. How one person could cram so much activity and life into just ninety days is a wonder and a mystery, but this actress with a knack for musical theater surely left no stone or man unturned when it came time to hurl herself into the adventure of a lifetime.
Audiences will learn little about Greece in The Truth About Greece, yet they will walk away from the club with an honest-to-goodness appreciation for what a special place the Greek Islands can be for someone who visits them with the right attitude and a sense of adventure, which is precisely what Ms. Theoharis had when she went there in pandemic-informed May of 2020, and it's what she had when she went up on the stage last night. Jackie is a mass of adventure, enthusiasm, and excitement, so much so that at times she could hardly be contained - appropriate because her vigor was more than slightly reminiscent of the uncontrollable waves of the Mediterranean sea. With all that energy, her million-watt smile, and a singing voice that sounds like a clear crystal bell being rung inside of an echoing cave, Theoharis proved herself to be an entertaining and compelling force of nature, garnering more laughs from the audience in her first four minutes than some shows manage to score in an entire hour. Indeed, most of her spoken performance was a laugh catcher as the people in the seats gasped, howled, screamed, and repeatedly picked their jaws up from the table, where they had landed firmly alongside their pretzels and beer. You see, Jackie's story is one filled with profanity, partying, and promiscuity, all of which she hoists up onto the stage with neither timidity nor apology. And while there may be times when one might think that it is all too much profanity, partying, and promiscuity, one might also pause for a moment to consider that, if a man were on the stage of a nightclub saying the same things that Ms. Theoharris says in her show, it wouldn't be shocking, it would be a stand-up comedy set. People with any preconceived notions about what is or is not acceptable for a young lady to talk about in her nightclub act need to shake it off before buying a ticket - and people should buy a ticket because The Truth About Greece is a good, fun, musical, enjoyable show... with a surprise message at the end. No spoilers. Suffice it to say that there is more to Jackie Theoharis than a quirky smile, infectious demeanor, and killer singing voice (though Theoharis needs to be careful - she's doing some heavy-lifting, vocally, and her boundless energy can lead her vocals astray at times).
Leaning heavily on her musical theater roots, Ms. Theoharis provides some almost shocking vocals to songs from Jekyll and Hyde, I Love My Wife, Mamma Mia! and Lippa's Wild Party, as well some side trips to some pop music, sadly truncating some tunes by Kander and Ebb, Joni Mitchell, and Jason Robert Brown, in the name of storytelling. There is a certain degree of disappointment when the realization dawns that that is all you're going to get of "Both Sides Now" and "The Stars and The Moon" but Jackie is so likable and her storytelling so voluble that it doesn't take long to get over it... though there is a nagging hope that the ensuing verses of the Jason Robert Brown song will turn up later in the show, which is actually a little distracting, though not as distracting as the overwhelming number of times that Jackie uses the phrase, "So... um..." or some variation thereof. Perhaps this was because of first-night nerves or the need to remember her itinerary and script, but ample was the suggestion that she might actually be recounting her story by memory. The Truth About Greece really is a LOT of storytelling because there's a lot of story to get through, but that's something that Ms. Theoharis can tighten up as she takes the show for a few more spins around the block. Last night's was her maiden voyage with her travelogue reminiscent of the novel Forever Amber, and there was an overabundance of information to be consumed by the audience - too many islands, too many men, too many names, too many boat trips, and some details not germane to the tale being told - and it became a little desensitizing, a little hard to follow, and a little long. What Theoharis needs to make her show about her travels abroad perfect is a tour guide - one who will sit with her and her script with a loving red pencil and an astute pair of scissors. When telling an autobiographical tale of something that really happened, it is never necessary to reveal every single detail, a philosophy that Jackie has yet to embrace, and if she did embrace it, she would have a show that stands out for being frank, fun, honest, musical, memorable, and a heck of a good ride.
Jackie Theoharis THE TRUTH ABOUT GREECE plays Don't Tell Mama again on June 25th at 9:30. For information and tickets visit the Don't Tell Mama website HERE.
THE TRUTH ABOUT GREECE is wonderfully musical directed by Jason Wetzel.
Visit the Jackie Theoharis website HERE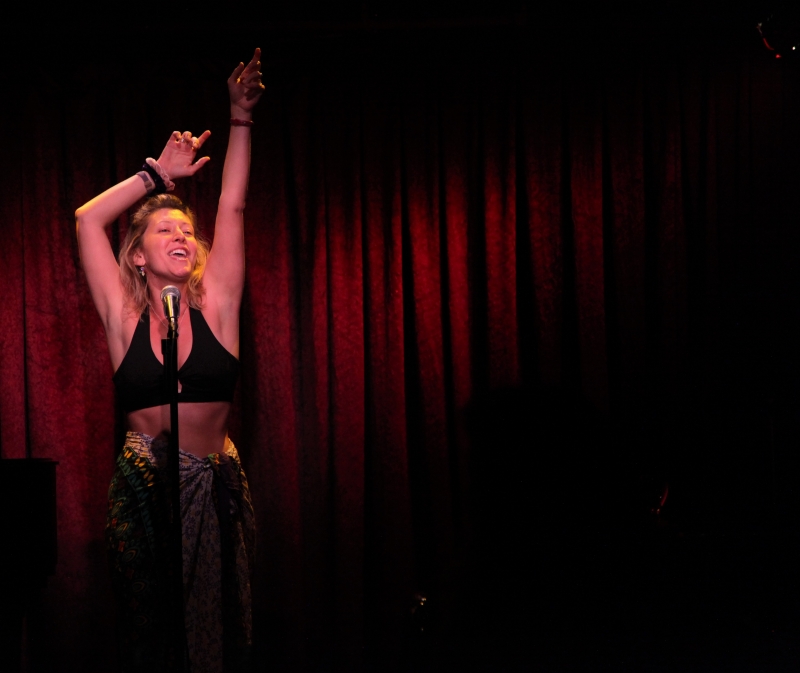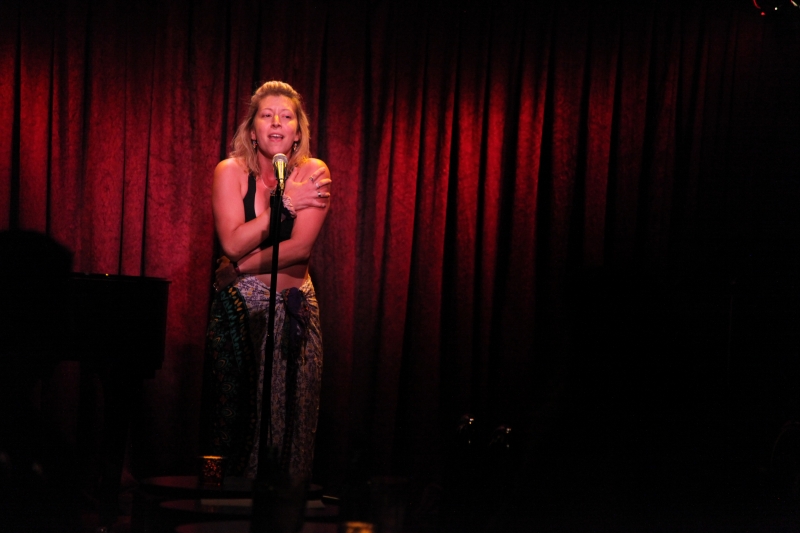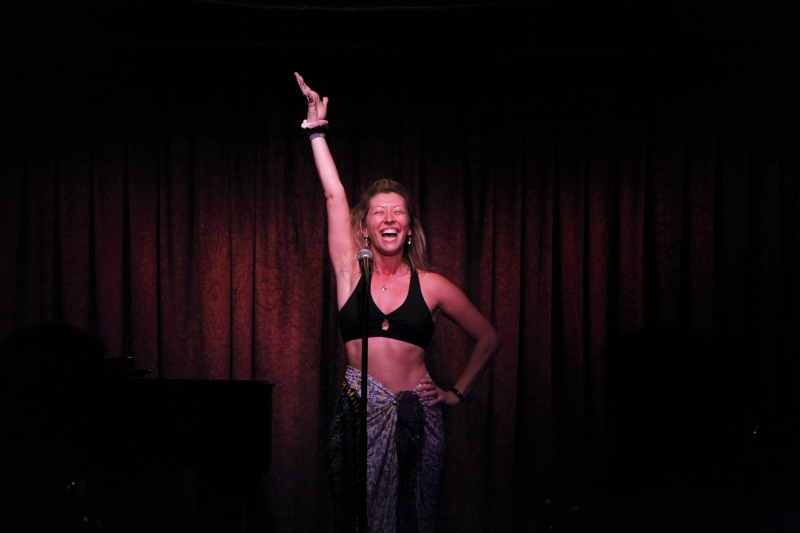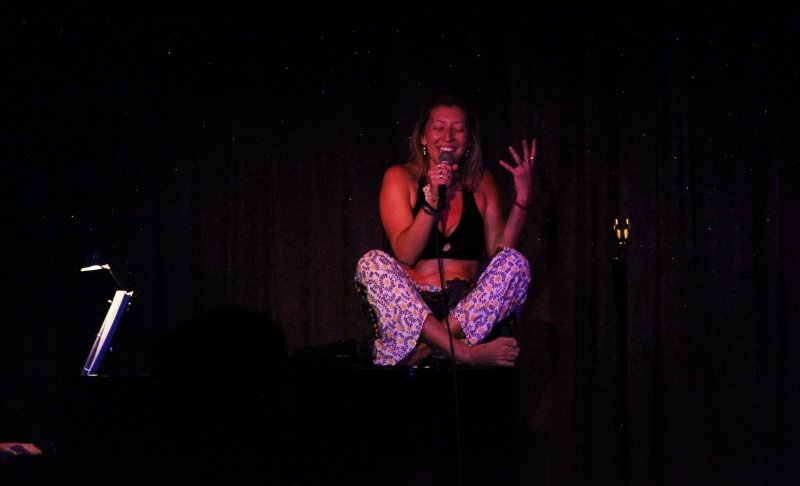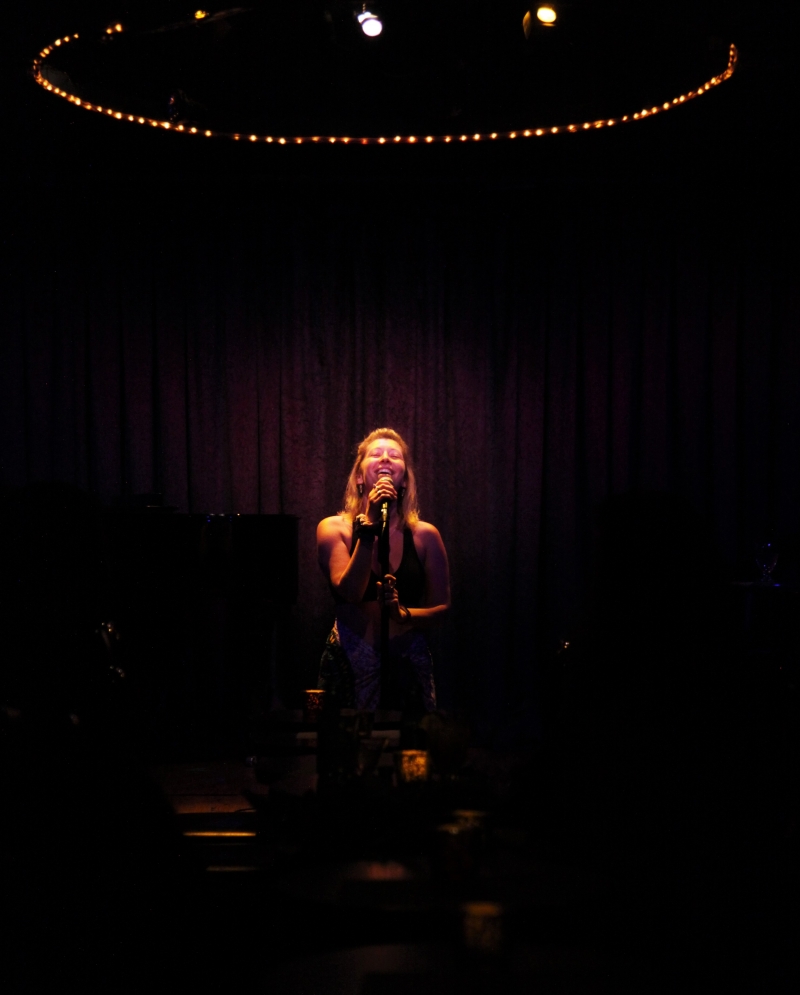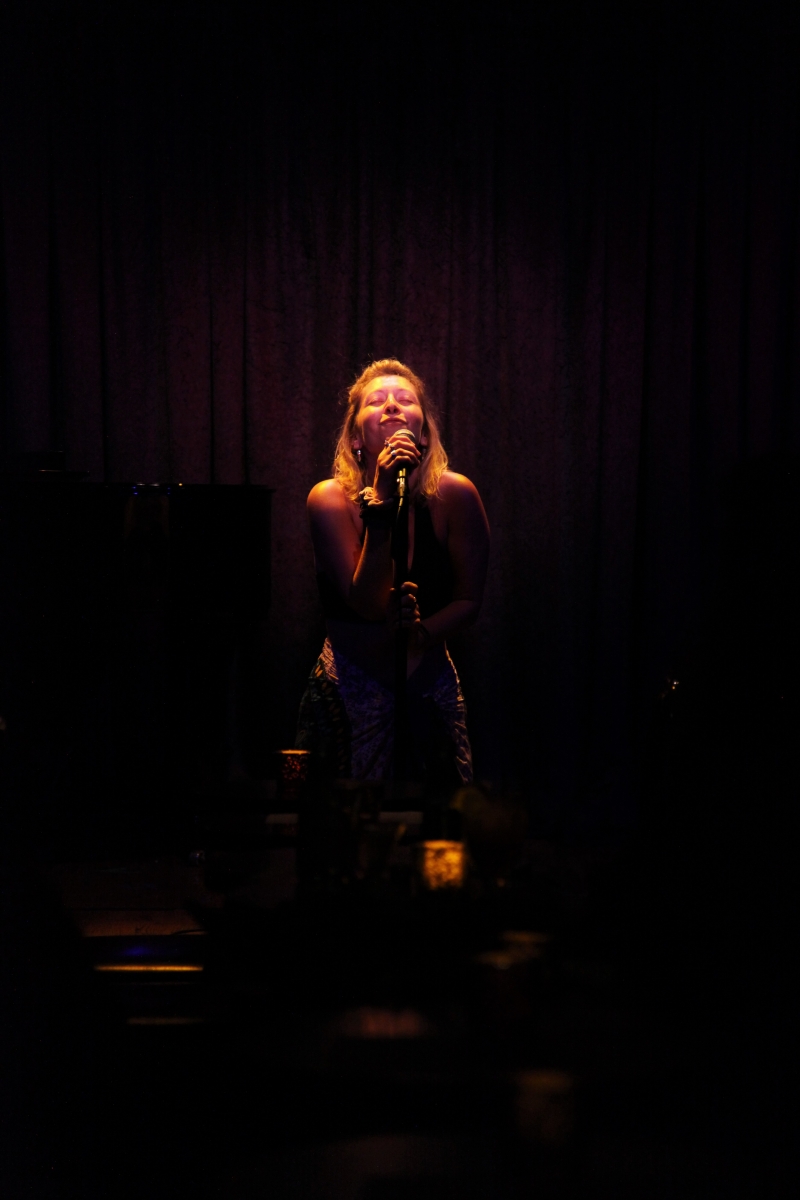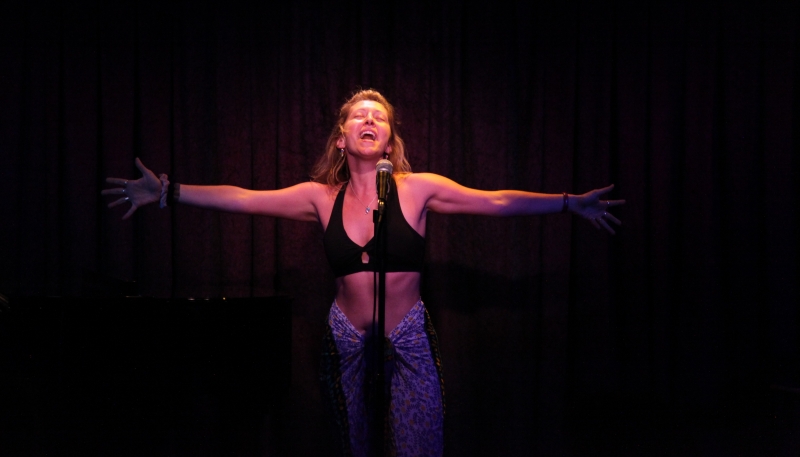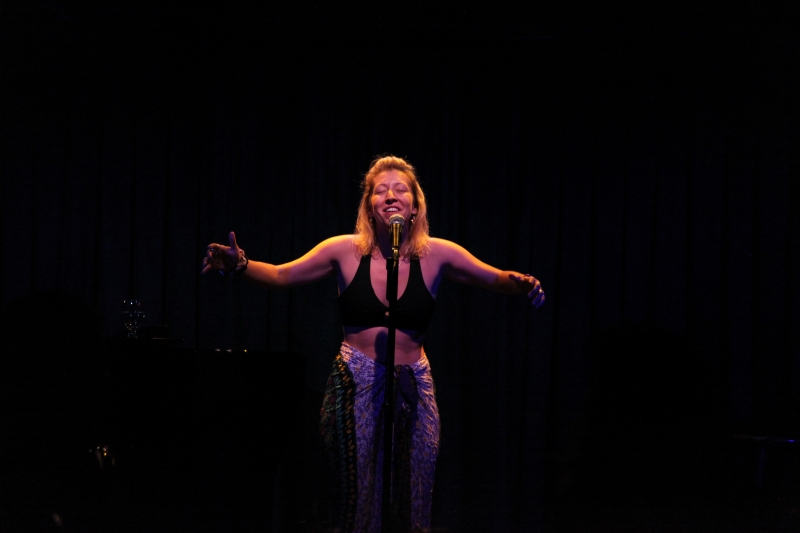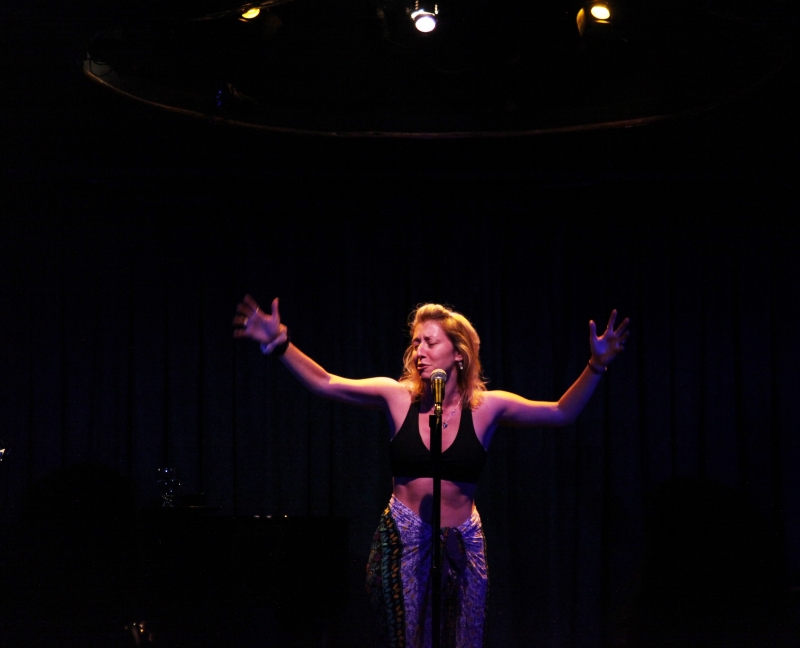 Photos by Stephen Mosher