BWW Review: Cabaret Celebrates Stephen Sondheim in Night Two of the Mabel Mercer Foundation Cabaret Convention (10/19)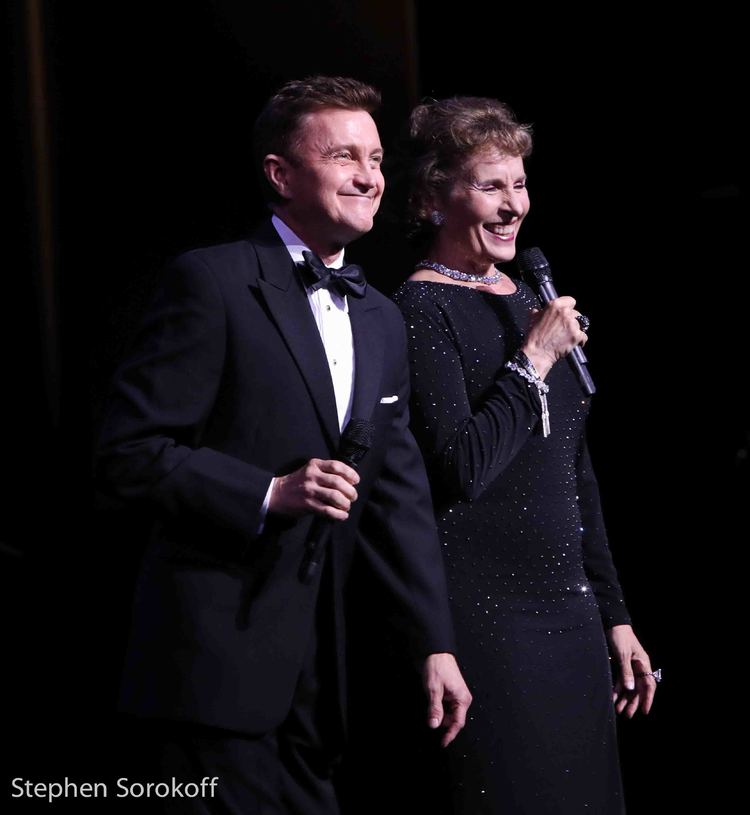 Hold your hats and hallelujah.
After an electrifying opening night, the Mabel Mercer Foundation's 27th Annual Cabaret Convention continued Wednesday night in a packed Rose Theater at Jazz at Lincoln Center. Hosted by Jeff Harnar and Andrea Marcovicci, the cabaret community gathered to salute the music of Stephen Sondheim, the EGOT-winning composer/lyricist whose oeuvre has been simultaneously catapulting and tripping up artists for decades.
Despite 30 performances on the evening, you'd be hard-pressed to find a weak spot in Wednesday night's lineup, hosting what is arguably the best rotation of the four nights, featuring cabaret giants, up-and-comers, expert arrangers (plus the talents of Jered Egan on bass and Dan Gross on drums), and Sondheim role originators.
Of the latter category, Donna McKechnie (COMPANY), Sarah Rice (SWEENEY TODD: THE DEMON BARBER OF FLEET STREET), and Eric Michael Gillett (THE FROGS) were bright spots in a positively shining lineup, all performing their respective role's principal songs (McKechnie with "You Could Drive a Person Crazy", Rice with "Green Finch and Linnet Bird", and Gillett with "Hades"), a thrill for any fan of theatre and lover of Sondheim. Additionally, they all came with fond memories, ranging from the composer performing "Hades" fresh off the press for the FROGS's table reading, to him telling Rice, in her originally too-long wig, she looked like "a depraved Dolly Parton."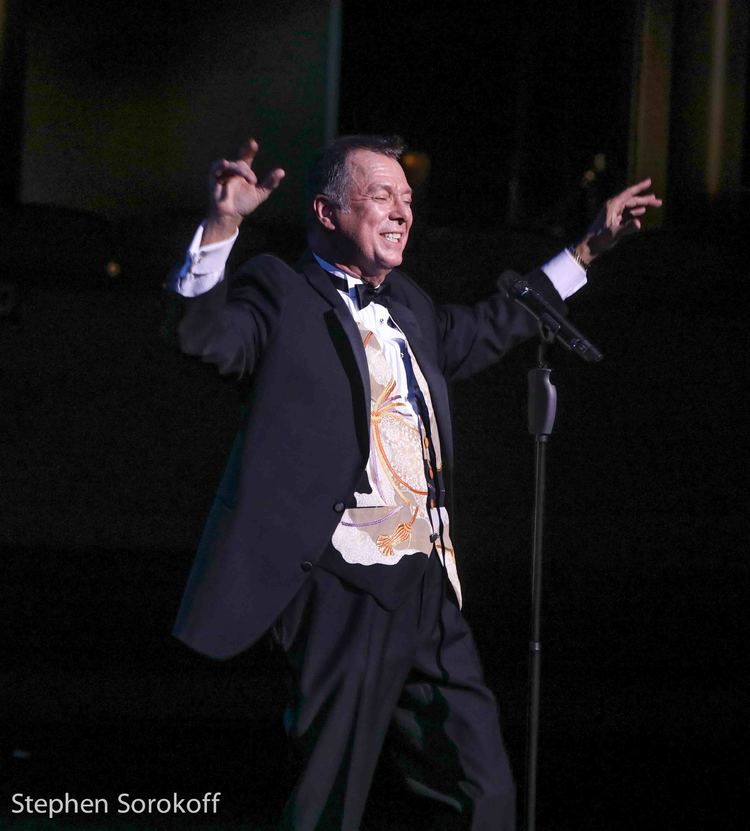 It was cabaret's major players, though, that made the night so special. Aside from her co-hosting duties, Andrea Marcovicci sung a heart-wrenching, emotionally gratifying take on "Send in the Clowns" (A LITTLE NIGHT MUSIC), arguably Sondheim's most universally well-known song. Marcovicci, a legend in her own right, managed to make a number that has become a standard for female soloists entirely her own.
On moments that pull at your heartstrings, early in Act Two the charming Marissa Mulder told a story about going to the movies with her grandpa when she was a kid during a blizzard in Syracuse technically too dangerous to drive in, a day she considers one of the best of her life, before singing "I Remember" from the little-known EVENING PRIMROSE. The longing in her voice sticks with you.
Jennifer Sheehan delivered a sweet but not saccharinely so rendition of "So Many People", but it was her version of "Broadway Baby"---flirty, deliberate, and determined---that made her a standout in the evening (and possibly everybody's crush by the final note).
Celia Berk sung the underappreciated and underperformed "Sand", written for the unproduced movie musical Singing Out Loud. It's a mesmerizing number written by Sondheim with the intent to not be too good but also not too bad. However, with Berk's jazz-infused take, it is all too good.
Steve Ross was an obvious crowd favorite of the evening and always. Starting acapella on "With So Little to Be Sure Of", essentially a love song to his audience, before moving to the piano to accompany himself on "Take the Moment", it's easy to see why. Following Ross, Karen Akers' wonderfully expressive "Water Under the Bridge" could only be outdone by her "Could I Leave You" which sounds like it was made for her voice.
In an evening of musical highlights, an undeniable crowd-pleaser was not sung or played, but spoken. Following Jon Weber's delightfully uptempo and flourishing piano version of A FUNNY THING HAPPENED ON THE WAY TO THE FORUM's "Comedy Tonight", Marcovicci and Harnar---cell phone in hand---returned to the stage to inform the audience, they just received an email from the man of the hour himself. While Sondheim could not attend the performance (according to the email, he is currently locked away in seclusion finishing up his latest show---a musical based on the films of Luis Buñuel---to provide fodder for the future), he expressed his appreciation, capping off the email with, "Sing out, Louise--- or whoever!"
Of the other performances of the evening, Sally Mayes lead off the night in all her sparkly, Southern glory with "Rose's Turn" from GYPSY. While the first half may have been a little hammy, even for Mama Rose, Mayes changes your mind and reminds you she doesn't need a microphone on those show-stopping (or show-starting, in this case) belts.
Will and Anthony Nunziata (twin brothers born a minute apart) each performed individual songs ("Being Alive" from Will and a beautifully controlled but slow "Loving You/Somewhere" for Anthony) before coming together "Everybody Says Don't" from ANYONE CAN WHISTLE. The pair are charming and worthy of a double act (and they've got at Carnegie Hall in December), but their slightly rushed duet and briefly altered lyrics came off clunky.
A beautifully sung "Not A Day Goes By" by Josephine Sanges (MERRILY WE ROLL ALONG) could've only stood to be opened up and paced a little better. However, her duet with Berk on "Growing Up"/"The Road You Didn't Take"/"Move On" proved the two to be a formidable pair (collaboration soon, please).
Cabaret favorite Sidney Myer sung the delicious "Ah, Paris", a fitting continuation to Myer's ever-naughty set at his recent solo show at The Laurie Beechman Theatre. The charismatic and quirky Aaron Morishita, who will be performing his own set of Sondheim songs at The Metropolitan Room next month, delivered on "What More Do I Need?" (SATURDAY NIGHT) arranged by Jon Delfin.
Julie Reyburn had a rough start to "Not While I'm Around" (SWEENEY TODD) but pulled it together beautifully ("Not to worry, not to worry," she sings and you stop worrying), even more so when she joined Maureen Taylor and Raissa Katona Bennett on "Pretty Women" the trip performed for original Sweeney Todd Len Cariou at his birthday celebration. And what a gift.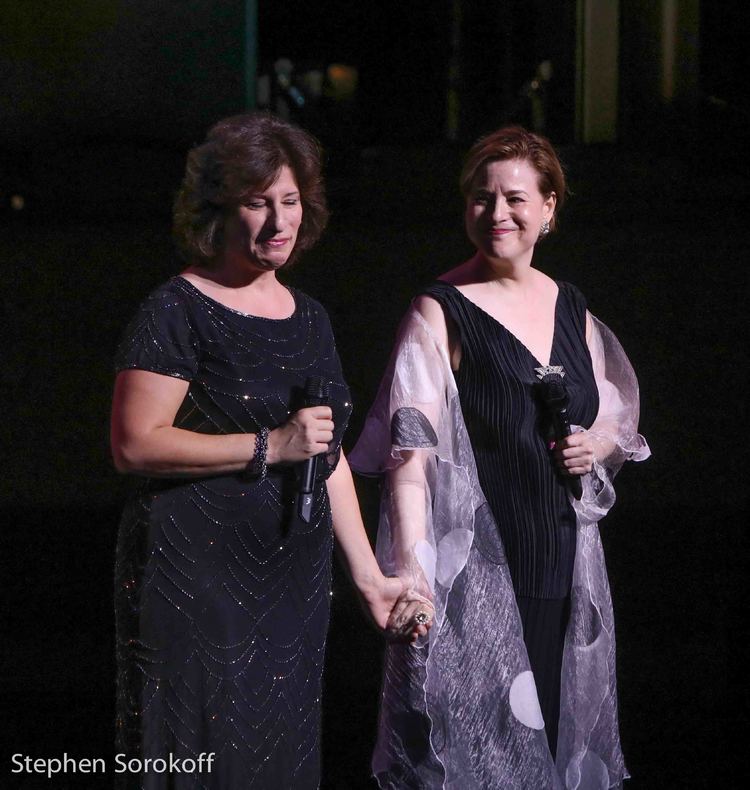 Kevin Dozier's powerful but welcoming voice shined on "Take Me to the World" arranged beautifully by Alex Rybeck. His duet with Rice on FOLLIES' "Too Many Mornings" was less convincing, but Rice's soprano still chills you to the bone.
If Harnar wasn't busy enough as co-host, his "Getting Married Today Medley" ("The Little Things You Do Together", "Marry Me a Little", and "Not Getting Married" from COMPANY and "I'm Calm" from FORUM) was a task in itself. You have to give props to anyone willing to take on "Not Getting Married" at its written (or even close to) tempo, especially when they only fudge the lyrics on its less-lyrically complex parts.
On the other hand, both Iris Williams and Marta Sanders paused multiple times in their otherwise lovely renditions of "Children Will Listen" (INTO THE WOODS) and "I'm Still Here", respectively. Sanders' brassy attitude is too fitting of the song, and her forgetfulness of the lyrics works in her favor due to the song's theme. But to end the whole evening, it was jarring to have to stop and start so often, especially in a show saluting a man who is notoriously fussy about his lyrics being sung correctly.
You can see when listening to McKechnie, Rice, and Gillett the appreciation those who have performed in a Sondheim show have for him. Equally evident, though, is the appreciation everyone else on stage has for him as well. Cramming 30 lyrically and musically complex numbers into the span of three hours is a marathon, not something you do for somebody who doesn't inspire you to do so. You don't need to look any further than the evening's caliber of musicianship to see that.
---
The Mabel Mercer Foundation's 27th Annual Cabaret Convention continues October 20-21 at the Rose Theater at Jazz at Lincoln Center. Click for more photos from night two.