Click Here for More Articles on NEW YORK CITY
BWW Preview: The Performers of BURNING UP: 54 SINGS THE JONAS BROTHERS at Feinstein's/54 Below Share Their Nostalgic Memories Of The Band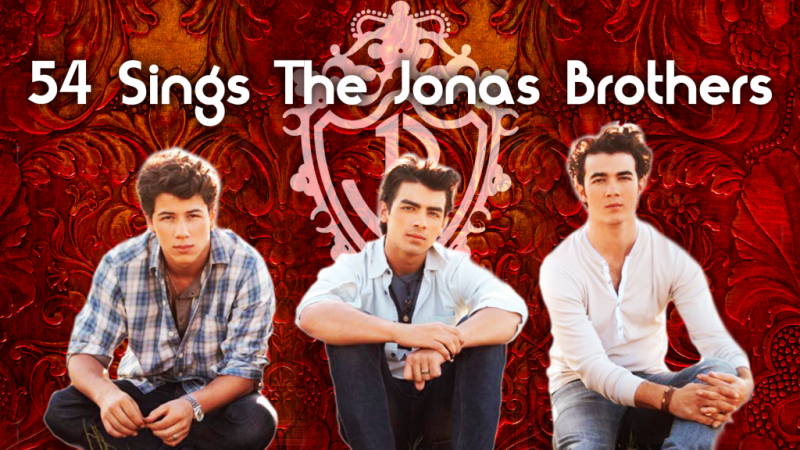 The Jonas Brothers have come a long way since forming in 2005. While the members of the group have since gone their separate ways (RIP), some of us will never forget jamming out to "Year 3000" every night in our bedrooms. If you're feeling nostalgic for those sweet sounds, Feinstein's/54 Below is here to help.
On September 19, some of Broadway's favorites will come together for BURNING UP: 54 SINGS THE Jonas Brothers, a concert of the group's best hits. As an OG Jonas Brothers fan myself, I can't wait to bop along all night. My first experience with the group was when they opened up for Aly and AJ, who were the opening act on The Cheetah Girls Tour. While I had no idea who these three brothers were, I quickly fell in love with their sound. After the concert, they handed out their CDs in the lobby, and, though I didn't know it at the time, I had just met soon-to-be pop megastars.
Like me, the cast of 54 SINGS THE Jonas Brothers have some pretty great memories of their first introductions to the band. In anticipation of Tuesday's concert, I asked them what their first memory is of The Jonas Brothers, and oh, were their answers amazing:
Keaton Jadwin: "I have to say that one of the most memorable moments for myself would have to be rocking out to 'Year 3000' in my bedroom while in seventh grade. I had these huge sliding mirror doors to my bedroom closet and it acted like a mini rehearsal studio. I'd perform with a karaoke track and live my best life."
Michael Hull: "I went to see HIGH SCHOOL MUSICAL LIVE at Madison Square Garden, and these three little punks sitting in front of my little sister and me turned around to ask if we wanted their autographs. 'We're about to be famous! We're with Disney and we're making a music video!' We shrugged them off, and two months later their 'Year 3000' video was everywhere and the Jo Bros were officially a thing."
Anthony Crouchelli: "My favorite Jonas Brothers moment was when they came to my high school! It was right before 'Mandy' debuted on TRL, and they were just an on-the-rise New Jersey band!"
Tyler Conroy: "In 2010, I went to a Road Dogs game (the Jo Bros Softball team) and got a chance to meet the brothers but refused to shake Joe's hand because I was mad at him for breaking Taylor Swift's heart over a 27-second phone call. I've since forgiven him."
DeMarius R. Copes: "I really wanted to play a Jonas Brother in CAMP ROCK but I ended up playing the nemesis character, Luke Williams, when my high school did the musical."
Melanie Brook: "Played 'Year 3000' over 3000 times in the year 2007."
Amy Sapp (director/producer): I attended three Jonas Brothers concerts growing up. My first live concert ever was along the Jonas Brothers' Prom Tour in 2007 at a small theme park in Winter Garden, Florida, a tour to promote their forthcoming second album. I remember standing next to Mrs. Jonas during their soundcheck and being terrified to say hello. I was a shy 11-year-old holding a poster covered in Bop/Tiger Beat Magazine clippings of her sons' faces. I felt too awkward and hid behind my own mother!
Truly, though, my mother and I have the most wonderful memories road-tripping across state lines to see these boys play. The Jonas Brothers shaped my childhood and brought my mother and I moments I'll never forget; their music brought us so close together, and we still text each other lines of their songs should they grace the radio. From my first purchase of the debut Jo Bros album in 2006 to screaming at the top of my lungs in a packed stadium, the Jonas Brothers shaped my music taste and, believe it or not, my professional career. I am honored to bring back their music in a concert setting at Feinstein's/54 Below to thank them for shaping who I am as a producer, 10 years after I first heard 'Year 3000' on Radio Disney."
---
BURNING UP: 54 SINGS THE Jonas Brothers will play at Feinstein's/54 Below on Tuesday, September 19, at 9:30 PM. For tickets and information, visit www.54below.com.
Gianluca Russo is a New York based freelance writer whose words have appeared on BroadwayWorld, TheatreNerds.com, 518Life Magazine, The Albany Times Union, YesBroadway.com and more. Follow him on Twitter and Instagram @G_russo1.
| | | |
| --- | --- | --- |
| | Donations | Arts Orgs |
Related Articles
Gianluca Russo is the Central NY Senior Editor of BroadwayWorld. He is also a freelance writer, editor and social media manager who has been published (read more...)