Matthew Perry ("Friends," "Mr. Sunshine") stars as Ryan King, a recent widower and sports talk radio host ready to get back to work after the loss of his wife. Ryan's alpha-male boss, Stephen, played by John Cho ("Star Trek," "Harold & Kumar Go to White Castle"), has a different plan in store for Ryan, making him attend grief counseling before returning to the air. A reluctant Ryan finds himself in a support group for "life change," where he meets an oddball cast of characters, all with their own backstories filled with varying degrees of loss.
On his very first visit, Ryan convinces the group to deviate from their normal session and starts a tournament-style competition (March Sadness!) to find out whose story is the worst. Ryan's total lack of interest in "the healing process" proves distracting and he soon butts heads with the by-the-books group leader, Lauren, played by Tony Award-winner Laura Benanti ("The Playboy Club"). Back at work, Ryan is confronted with the fact that he hasn't really processed his grief and realizes Lauren and the other members of the group might be key in helping him move on. Also starring are Tony Award-Winner Julie White ("Transformers") as Anne, Bill Cobbs ("The Muppets," "Night at the Museum") as George and Suzy Nakamura ("Dodgeball") as Yolanda.
"Go On" is a touching new comedy created by Emmy Award-winning writer/executive producer Scott Silveri ("Perfect Couples," "Friends"). Todd Holland ("Malcolm in the Middle"), Karey Nixon ("Free Agents," "Miss/Guided") and Jon Pollack ("Up All Night," "30 Rock") also serve as executive producers. The pilot was directed by Holland.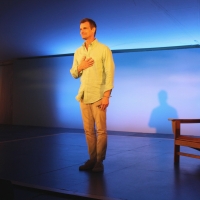 Photo Flash: Go Inside the First Equity-Approved Curtain Call for Barrington Stage's HARRY CLARKE
by BWW News Desk - August 06, 2020
Barrington Stage is one of two theaters in the country to have been given the greenlight by Actors' Equity to begin performances in the wake of the pandemic, and its first show, Harry Clarke, took its first bow yesterday- making it the first Equity-approved curtain call in months. ...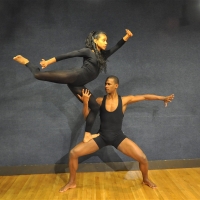 Photo Flash: Battery Dance Presents The 39th Annual BATTERY DANCE FESTIVAL in Virtual Form
by BWW News Desk - August 04, 2020
Battery Dance announces the 39th Annual Battery Dance Festival with free virtual performances from August 14-22, 2020, available online nightly 7pm - 8pm via YouTube. ...