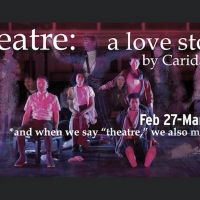 The Know Postpones Opening Night of THEATRE: A LOVE STORY
February 26, 2021

Due to concerns about a COVID exposure, rehearsal was briefly shut down, in accordance with the Know's safety protocols, until the full team was cleared to continue work. As such, the opening of Theat...
---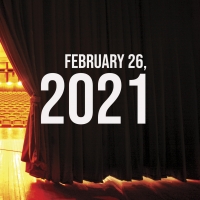 Virtual Theatre Today: Friday, February 26- with Alex Timbers, André De Shields, and More!
February 26, 2021

Today (February 26) in live streaming: a Jerome Robbins Broadway reunion on Stars in the House, Alex Timbers on Backstage Live, and more!
---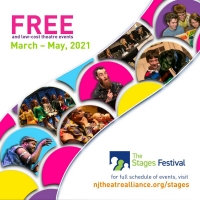 New Jersey Theatre Alliance's Stages Festival Offers Free Online Events For All Ages
February 26, 2021

For 24 years, New Jersey Theatre Alliance has offered a spring festival of performances, workshops, and readings throughout the state. This year's festival will be held primarily online, due to the on...
---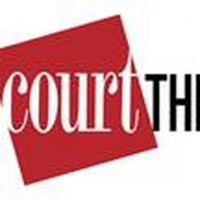 Court Theatre Announces Streaming Release Of AN ILIAD
February 25, 2021

Court Theatre, under the continuing leadership of Charles Newell, Marilyn F. Vitale Artistic Director, and Executive Director Angel Ysaguirre, announces the streaming release of An Iliad by Lisa Peter...
---
PIANO BAR LIVE! Celebrates The Chicago Scene This Tuesday
February 25, 2021

Piano Bar Live! (PBL!) will stream this Tuesday, March 2 at 7:15 pm ET, celebrating Chicago piano bar and cabaret, co-hosted by Scott Barbarinoand Russ Goeltenbodt, with guests Mark and Ann Burnell, K...
---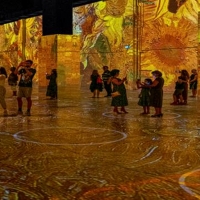 IMMERSIVE VAN GOGH Exhibition in Los Angeles Extended to January 2022
February 25, 2021

After an unprecedented demand, Lighthouse Immersive and Impact Museums announces that it will extend its Los Angeles Immersive Van Gogh exhibition until January 2nd, 2022, at a secret location, soon-t...
---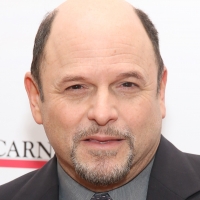 Jason Alexander, Lorna Luft, Julie Halston, John Kander, Hoda Kotb and More Join LOVE LETTER TO LIZA
February 25, 2021

Even more celebrity guests have joined the celebration in honor of the legendary Liza Minnelli on her 75th Birthday, Love Letter to Liza: A 75th Birthday Tribute Celebration, on Friday, March 12 at 8:...
---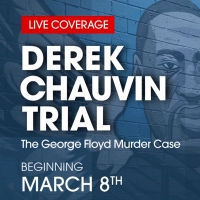 LAW&CRIME DAILY Will Air Special Coverage of the Derek Chauvin Trial
February 25, 2021

Nationally syndicated series Law&Crime Daily, executive produced by Dan Abrams' Law&Crime Network, will cover the Derek Chauvin trial for the alleged murder of George Floyd on-site beginning March 8, ...
---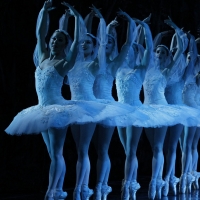 Australian Ballet Presents SUMMERTIME AT THE BALLET
February 25, 2021

Join The Australian Ballet for an epic night of ballet highlights to celebrate its return to the stage. The beauty and versatility of the company's dancers is set to shine in a selection of excerpts f...
---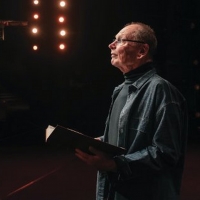 Bell Shakespeare Presents Limited Season Of John Bell's Rare Solo Performance
February 25, 2021

Bell Shakespeare presents an intimate performance by company Founder John Bell, One Man In His Time: John Bell and Shakespeare, for a few nights only in Sydney and Canberra, with an extra show added d...
---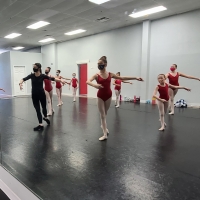 Central Florida Dance School Expands Amidst Pandemic
February 24, 2021

In a state just shy of 2 million total Covid-19 cases, a premier dance school has successfully operated and expanded, held performances, and provided student and professional dancers with a safe space...
---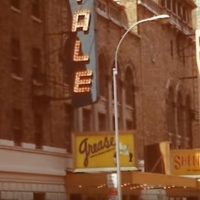 BWW Exclusive: Jennifer Ashley Tepper's THE UNTOLD STORIES OF BROADWAY, VOLUME 4- Spotlight on The Bernard B. Jacobs Theatre
by Jennifer Ashley Tepper - February 24, 2021

On Tuesday, March 9, Dress Circle Publishing will release of THE UNTOLD STORIES OF BROADWAY, VOLUME 4, the latest in a series by acclaimed historian and producer Jennifer Ashley Tepper. Can't wait to ...
---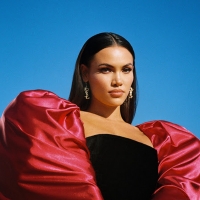 Sinéad Harnett Second Album 'Ready Is Always Too Late' Will Be Released
February 24, 2021

"There's such a thin line between the liberation of having no one to answer to when you're single and the memory of the last person you loved," Harnett says. "When I'm single, I fill my days up as muc...
---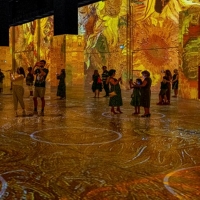 Blockbuster Exhibition IMMERSIVE VAN GOGH Announces NYC Run
February 23, 2021

Immersive Van Gogh was created by the world-renowned master of digital art, Italy's Massimiliano Siccardi, who for 30 years has been pioneering immersive exhibitions in Europe. His magnificent install...
---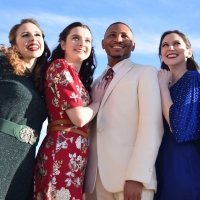 Centenary Stage Company Presents World Premiere of Darrah Cloud's TURNING
February 23, 2021

Centenary Stage Company will open the World Premiere production of Turning by Darrah Cloud Thursday, February 25 at 7:30 PM with performances running in the Sitnik Theatre of the Lackland Performing A...
---
Calleri Casting Renamed Calleri Jensen Davis
February 23, 2021

James Calleri, Erica Jensen, and Paul Davis announced today that Calleri Casting is being renamed Calleri Jensen Davis, to better reflect the equal partnership that has been central to their 14-time A...
---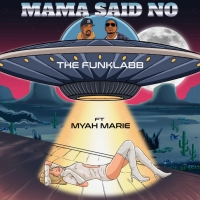 The Funklabb Release Debut Single & Video 'Mama Said No'
February 23, 2021

Ultimately, The Funklabb represents the culmination of a lifetime dedicated to music and a bold new chapter.
---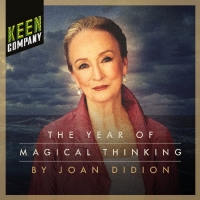 Kathleen Chalfant to Star in Keen Co's Benefit Broadcast of THE YEAR OF MAGICAL THINKING
February 23, 2021

Keen Company is continuing its 2020-'21 Season with the benefit broadcast of The Year of Magical Thinking adapted from Joan Didion's best-selling memoir and starring Kathleen Chalfant in a one-woman t...
---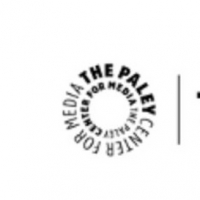 PaleyFest LA 2021 Announces Full Lineup
February 23, 2021

Starting on Friday, March 26, all programs will be available to view by Citi cardmembers and Paley Members. The initial slate of programming will be available to the public starting on Tuesday, March ...
---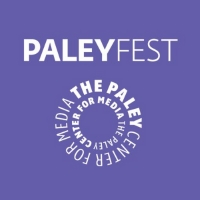 Lineup Announced For PaleyFest LA 2021
February 23, 2021

The Paley Center for Media today announced the full lineup of programming for PaleyFest LA 2021. The country's premier television festival features conversations with the cast and creative teams from ...
---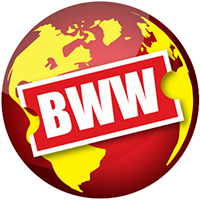 Hammerstein Museum Announces Honorary Advisory Board
February 23, 2021

The nonprofit Oscar Hammerstein Museum and Theatre Education Center (OHMTEC) today announced that several internationally prominent figures from the stage, film and vocal music world are joining as Ho...
---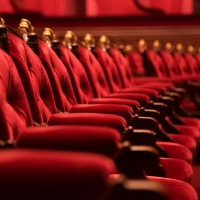 Mixed Media: How Artists Are Taking the 'Theater' Out of Theatre
by Alexa Criscitiello - February 20, 2021

Thanks to our new pandemic reality, the ambitions, aspirations, and survival instincts of the arts profession have been tested in every way imaginable. As is their wont, artists have risen to this cha...
---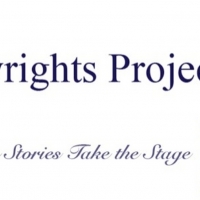 Student Playwrights Inspire At Virtual Plays By Young Writers Festival
February 19, 2021

Five young writers between the ages of 13 and 18 have written insightful new plays that will be presented online in Playwrights Project 36th Season of Plays by Young Writers. Playwrights Project's ...
---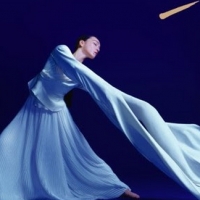 Hong Kong Dance Company Presents TSING YI
February 19, 2021

Peking opera actor Xiao Yanqiu's dream life was born only as a Tsing Yi. She played the role of Chang'e in 'Flying to the Moon' and became famous in one fell swoop. Is that a lifetime destination on s...
---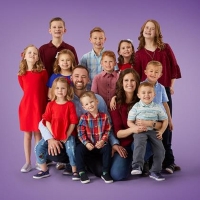 TLC's Newest Family THE BLENDED BUNCH Finds Love After Devastating Loss
February 18, 2021

Finding love almost immediately, Erica and Spencer exchanged vows and were married after just 13 months.
---
Current Shows on LIFETIME
Latest LIFETIME Tweets
3/3 @ 6:16 PM

lifetimetv - Rick is stunned and the wedding is off. Are you shocked?! 😳 #MarryingMillions https://t.co/Rv5oHhyYJh
Retweet | Reply | Original Link
3/3 @ 6:11 PM

lifetimetv - We love seeing Bri so excited! ❤️ #MarryingMillions https://t.co/odLzWsJRsp
Retweet | Reply | Original Link
3/3 @ 6:10 PM

lifetimetv - Bill and Bri discuss the possibility of having children! #MarryingMillions https://t.co/9A1km9QUit
Retweet | Reply | Original Link
3/3 @ 6:00 PM

lifetimetv - Is this wedding still happening? 😳🤯😧 An all-new Marrying Millions starts now. https://t.co/vli97oNX7t
Retweet | Reply | Original Link
3/3 @ 2:30 PM

lifetimetv - How is it March again?! 🤯 #MarryingMillions https://t.co/fGnOoKnSdq
Retweet | Reply | Original Link
3/3 @ 12:30 PM

lifetimetv - Welcome @reba back to the Lifetime family! ✨ We are so excited to announce the upcoming two-night, four-hour docu… https://t.co/Ol2TCIBjqH
Retweet | Reply | Original Link
2/27 @ 5:24 PM

lifetimetv - Yes, she is!! #GirlInTheBasement #RippedFromTheHeadlines @MsJoelyFisher https://t.co/DSDYDCIQNo
Retweet | Reply | Original Link
3/3 @ 11:24 AM

lifetimetv - Good or bad these women want more! Don't miss these #AnnRule inspired movies! #CircleOfDeception #AHouseOnFire… https://t.co/umOO1Ol3Oy
Retweet | Reply | Original Link
3/2 @ 3:19 PM

lifetimetv - Bill and Bri discuss having children. 😳 #MarryingMillions is all-new Wednesday at 10/9c. https://t.co/eupBHl9xQW
Retweet | Reply | Original Link
3/2 @ 1:16 PM

lifetimetv - We know you're going to love #VCAndrews The Landry Series. 🖤 The movie event begins with the premiere of… https://t.co/Bofrj7oj46
Retweet | Reply | Original Link
3/2 @ 10:21 AM

lifetimetv - The secrets in this small island town are about to be revealed. You won't want to miss the premiere of… https://t.co/fFXUiJTaRz
Retweet | Reply | Original Link
3/1 @ 3:00 PM

lifetimetv - Who started the 🔥? Watch the premiere of #AHouseOnFire starring @MarchStephanie and @shaunmbenson on March 13th to… https://t.co/CNYxg86BPH
Retweet | Reply | Original Link
3/1 @ 11:59 AM

lifetimetv - These characters are up to no good! #CircleOfDeception premieres Saturday at 8/7c! #AnnRule @jillactress @DianeNeal… https://t.co/Snbe6s3sOU
Retweet | Reply | Original Link
3/1 @ 11:00 AM

lifetimetv - We Stand with the AAPI Community. #StopAAPIHate https://t.co/8rqvCkrzp3
Retweet | Reply | Original Link
2/28 @ 10:00 AM

lifetimetv - Mark your calendars for the #AnnRule book to screen event! Don't miss #CircleOfDeception and #AHouseOnFire! https://t.co/g8KkiaD5JX
Retweet | Reply | Original Link
2/28 @ 8:00 AM

lifetimetv - Do you think Desiry and Rodney will make up? 😲🤯😳 #MarryingMillions https://t.co/9pP1Uic4uM
Retweet | Reply | Original Link
2/28 @ 6:00 AM

lifetimetv - Spend your evening on the couch and watch the #RizzoliAndIsles marathon all evening long. https://t.co/1KJPg1SX27
Retweet | Reply | Original Link
2/27 @ 6:00 PM

lifetimetv - Sarah finally gets the help she needs!! 👏😭#GirlInTheBasement #RippedFromTheHeadlines @StefanieScott @ElisabethRohm https://t.co/P8PkWOBMGW
Retweet | Reply | Original Link
2/27 @ 5:33 PM

lifetimetv - Everything is NOT fine. #GirlInTheBasement #RippedFromTheHeadlines @StefanieScott https://t.co/fugnuBcRhN
Retweet | Reply | Original Link
2/27 @ 5:09 PM

lifetimetv - So many lies. #GirlInTheBasement #RippedFromTheHeadlines @MsJoelyFisher https://t.co/XNGy4NSzvj
Retweet | Reply | Original Link