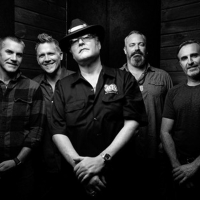 Blues Traveler Release New Album 'Traveler's Blues' Today
by Alexa Criscitiello - July 30, 2021

On July 30th, Blues Traveler will release Traveler's Blues a collection of re-imagined and re-charged classics from The American Blues Songbook (on Round Hill Records) and featuring special guests Chr...
---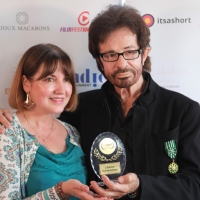 The Third Annual French Riviera Film Festival Celebrates George Chakiris, Caroline Lagerfelt and Eric Roberts
by Alexa Criscitiello - July 30, 2021

The third annual French Riviera Film Festival (FRFF) culminated on Bastille Day, July 14, 2021, with an intimate yet ultra-glamorous awards soirée at The Beverly Hills Hotel.
---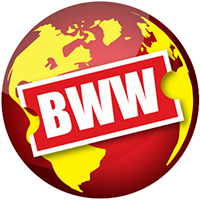 MICHELANGELO'S SISTINE CHAPEL: THE EXHIBITION to Close August 15
by Chloe Rabinowitz - July 30, 2021

An Up-Close, Life-Sized, Never-Before-Seen Perspective. Michelangelo's Sistine Chapel Exhibition, located at Oakbrook Center, 2120 Oakbrook Center, is now in final weeks, closing August 15th to contin...
---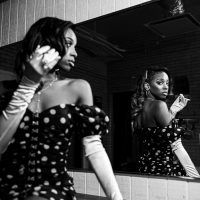 Rap-Unzel Releases Debut EP, PUN INTENDED
by Chloe Rabinowitz - July 30, 2021

First rising to fame as a beloved star of Lifetime TV's 'The Rap Game', Hip Hop artist Rap-Unzel is carving out her own lane in her fiercely independent debut EP 'Pun Intended'. Her dynamic new projec...
---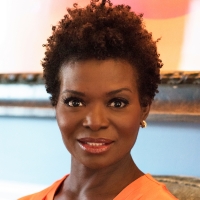 LaChanze, Melissa Errico & More to Join Music Conservatory Of Westchester's 20th Annual Golf & Tennis Classic And Gala
by Chloe Rabinowitz - July 30, 2021

The joy of Broadway is back! The Music Conservatory of Westchester is bringing Broadway stars back to Westchester County on Monday, September 20 for its in-person 20th Annual Golf & Tennis Classic and...
---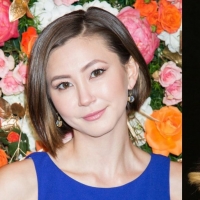 BWW Interview: Kimiko Glenn & Megan Hilty Dish on CENTAURWORLD!
by Sarah Jae Leiber - July 30, 2021

BroadwayWorld had the pleasure of catching up with Glenn and Hilty over Zoom. We talked about the new series, the joys of voice acting, and how working on Centaurworld surprised them in the best way. ...
---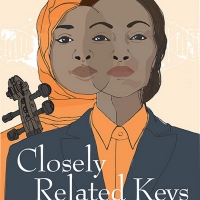 International City Theatre Returns to the Stage With CLOSELY RELATED KEYS
by Stephi Wild - July 30, 2021

Living in New York shortly after September 11, Julia Dolan (Mason) is an up-and-coming corporate attorney whose carefully constructed life begins to crumble when she learns she has a half-sister (Moha...
---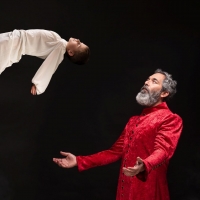 THE CONSTANT MOURNER Comes To Cameri Theatre Tomorrow
by Alan Henry - July 29, 2021

THE CONSTANT MOURNER begins performances tomorrow at the Cameri Theatre. The production runs through September 29th, 2021.
---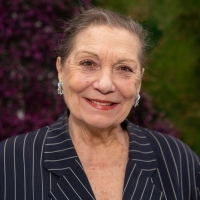 Graciela Daniele Will Be Honored With The 2020 Special Tony Award For Lifetime Achievement In The Theatre
by Stephi Wild - July 29, 2021

Graciela Daniele has directed on Broadway, at Lincoln Center and the Public Theater, and at regional theaters and has earned ten Tony Award nominations and six Drama Desk nominations. Her Broadway Dir...
---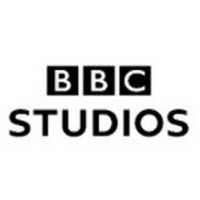 Chris Chibnall & Jodie Whittaker to Leave DOCTOR WHO
July 29, 2021

With a six-part season announced for the fall, and two specials already planned for 2022, BBC One has now asked for an additional final feature length adventure for the Thirteenth Doctor, to form a tr...
---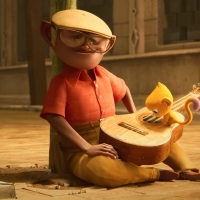 VIDEO: Watch the Official Trailer for Lin-Manuel Miranda's VIVO!
by Stage Tube - July 29, 2021

Vivo, a musically gifted kinkajou (aka a rainforest 'honey bear') embarks on the adventure of a lifetime to deliver a song to his cherished owner's long-lost love, with the help of Gabi - an energetic...
---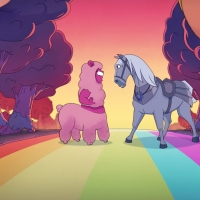 BWW Exclusive: Megan Hilty & Kimiko Glenn Sing 'Fragile Things' on CENTAURWORLD!
by Stage Tube - July 29, 2021

The Broadway star-studded cast also includes Kimiko Glenn (Horse), Megan Hilty (Wammawink), Parvesh Cheena (Zulius), Josh Radnor (Durpleton), series creator Megan Nicole Dong (Glendale), and Chris Dia...
---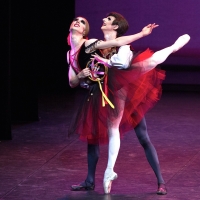 Dance St. Louis Announces 56th Season
by Stephi Wild - July 29, 2021

2021/22 season ticket packages are currently on sale and are available by phone at 314-534-6622, or online. Learn more about the lineup and how to attend here!
---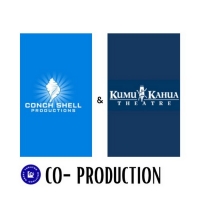 Kumu Kahua Theatre & Conch Shell Productions' Annual Reset Series Has Profoundly Increased Audience For Writers Of Color
by Alexa Criscitiello - July 28, 2021

Nearly three months into the COVID-19 pandemic, Kumu Kahua Theatre and Conch Shell Productions along with Braata Productions, formed an alliance called Reset Theatre Coalition designed to spotlight pl...
---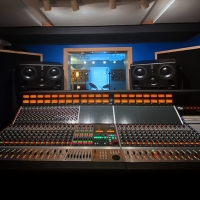 Electric Kingdom Studios in Westchester, New York Announces Opening
by Sarah Jae Leiber - July 28, 2021

The facility—conceived, designed and built to the specifications of multi-platinum producer, engineer, composer and recording artist Gordon Bahary—offers the unbeatable combination of the finest moder...
---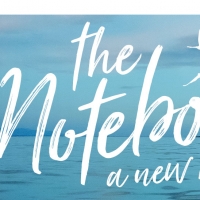 Broadway-Bound THE NOTEBOOK Musical Announces March 2022 World Premiere at Chicago Shakespeare Theater
by Chloe Rabinowitz - July 28, 2021

Chicago Shakespeare will present the debut of Broadway-bound new musical, The Notebook (March 15-April 24, 2022). The World Premiere production features music and lyrics by singer-songwriter Ingrid Mi...
---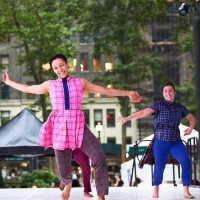 Upcoming Bryant Park Picnic Performances to Feature Limón Dance Company, Paul Taylor Dance Company & More
by Chloe Rabinowitz - July 28, 2021

Bryant Park Picnic Performances' season of free, live performances this summer continues with six esteemed New York City-based dance companies showcasing their work on the Bryant Park stage. The Dance...
---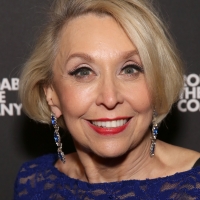 Julie Halston Will Receive the 2020 Isabelle Stevenson Tony Award
by Stephi Wild - July 28, 2021

The Isabelle Stevenson Award is presented annually to a member of the theatre community who has made a substantial contribution of volunteered time and effort on behalf of one or more humanitarian, so...
---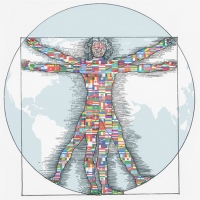 'One Human' Single to Raise Funds for UNICEF
by Sarah Jae Leiber - July 28, 2021

The recording features performances from Kris Myers (Umphrey's McGee), Juno award winner Alpha Yaya Diallo, Grammy award winner Dobet Gnahoré, Grammy award winner Al Walser, Greek superstar George Per...
---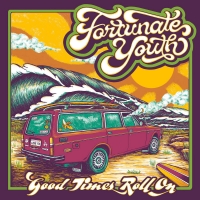 Fortunate Youth Announces New Album 'Good Times'
by Sarah Jae Leiber - July 28, 2021

Born in the throes of lockdowns and conceived around 2018, the new album Good Times (Roll On) is a range of throwback sounds to current vibes.
---
André De Shields Will Appear in BLACK BY POPULAR DEMAND at Feinstein's/54 Below
by Stephi Wild - July 28, 2021

De Shields is making his highly anticipated Feinstein's/54 Below solo debut with BLACK BY POPULAR DEMAND, a stylish new show that showcases the wit, elegance, and charm that the master entertainer has...
---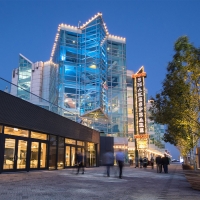 Chicago Shakespeare Announces 2021/22 Productions & Programs
by Alexa Criscitiello - July 27, 2021

Chicago Shakespeare Theater announces the return of in-person performances at the Theater's home on Navy Pier with the much-awaited debut of As You Like It infused with the hit songs of The Beatles, b...
---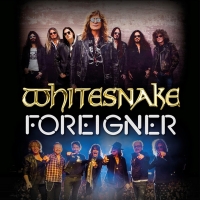 Whitesnake & Foreigner Announce U.K. & Ireland 2022 Tour
by Sarah Jae Leiber - July 27, 2021

The legendary artists will tour the U.K. & Ireland starting in Dublin on 10 May 2022 before hitting Glasgow, Newcastle, London, Manchester, Nottingham, Birmingham before closing in Cardiff.
---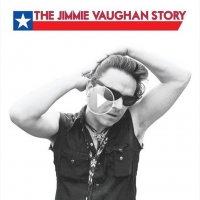 'The Jimmie Vaughan Story' Box Set Coming Sept. 17
by Sarah Jae Leiber - July 27, 2021

The guitarists in the pantheon of blues players reads like a Who's Who of the world's finest musicians, and for the past 50-plus years one of those people has been Jimmie Vaughan. 
---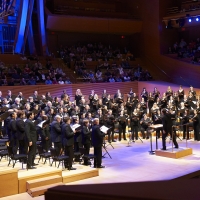 Los Angeles Master Chorale Announces 2021-22 Season
by Chloe Rabinowitz - July 27, 2021

The Los Angeles Master Chorale, led by Grant Gershon, Kiki & David Gindler Artistic Director, today announced its 2021-22 season and long-awaited return to Walt Disney Concert Hall, following the venu...
---
Current Shows on LIFETIME
Latest LIFETIME Tweets
8/2 @ 1:40 PM

lifetimetv - On this #MerryMonday, we give you a sneak peek at Mario Lopez on the set of his upcoming It's a Wonderful Lifetime… https://t.co/5aq9BCrEsk
Retweet | Reply | Original Link   
8/1 @ 4:00 PM

lifetimetv - #WakingUpToDanger is on now and we want to know what you think! https://t.co/CPPHVZy0Zl
Retweet | Reply | Original Link   
8/1 @ 8:00 AM

lifetimetv - A horrible accident damages a young mother's memory, but is there more to the story? Find out tonight during… https://t.co/Benk2PQloD
Retweet | Reply | Original Link   
7/31 @ 4:00 PM

lifetimetv - #YoureNotSafeHere is on your screens NOW! 👏 Drop your thoughts. ⬇️ https://t.co/FQ19e0s1LX
Retweet | Reply | Original Link   
7/31 @ 11:00 AM

lifetimetv - Need plans tomorrow?! Don't worry we've got you covered with our Secrets, Lies, & Double Lives stunt! https://t.co/Le38t7DDZa
Retweet | Reply | Original Link   
7/31 @ 8:00 AM

lifetimetv - Ava takes refuge with a mysterious couple until she realizes their intentions are sinister. 😳 Don't miss the premie… https://t.co/cs2xyGwdMk
Retweet | Reply | Original Link   
7/30 @ 1:30 PM

lifetimetv - Perseverance, strength, and courage are only a few words that describe @gabrielledoug. Watch her story tonight at 1… https://t.co/u2Jq1C2xey
Retweet | Reply | Original Link   
7/30 @ 6:09 AM

lifetimetv - For this #FierceFemaleFriday, we want to spotlight two of the outstanding gymnasts that have captured our hearts, S… https://t.co/DCIhDNrt45
Retweet | Reply | Original Link   
7/29 @ 11:45 AM

lifetimetv - Do you have a real-life Lifetime story that needs to be told? Call into the #ILoveALifetimeMovie Podcast and tell u… https://t.co/52rYmSImdy
Retweet | Reply | Original Link   
7/29 @ 10:53 AM

lifetimetv - So much ❤️ for the #SummerOfSantas🎅! Have you watched #MerryLiddleChristmas available on Lifetime Movie Club?! 🎄✨🎁… https://t.co/S3vTknbcjT
Retweet | Reply | Original Link   
7/28 @ 2:01 PM

lifetimetv - Is William up to no good? 🤔 Find out in the premiere of #YoureNotSafeHere Saturday at 8/7c! https://t.co/I4C59kmB3h
Retweet | Reply | Original Link   
7/26 @ 11:02 AM

lifetimetv - Have you been loving the #ItsAWonderfulLifetime titles available on Lifetime Movie Club?! 🎄🎁✨Watch #SantasBoots and… https://t.co/2fJ3rZCtAx
Retweet | Reply | Original Link   
7/26 @ 7:39 AM

lifetimetv - Huge congrats to the powerhouse women behind Lifetime's #GoneMom: The Disappearance of Jennifer Dulos on their LA I… https://t.co/CieQ4JSwp3
Retweet | Reply | Original Link   
7/25 @ 4:00 PM

lifetimetv - It's time! #MurderOnMapleDrive is on now! https://t.co/s2YZi8FyfF
Retweet | Reply | Original Link   
7/25 @ 8:00 AM

lifetimetv - Made you jump! 😳 #MurderOnMapleDrive is on tonight at 8/7c! https://t.co/b1kX3UcInc
Retweet | Reply | Original Link   
7/24 @ 4:00 PM

lifetimetv - Close those curtains because you never know who might be watching 👀 But we know what YOU'RE watching because… https://t.co/xmNpLOdm00
Retweet | Reply | Original Link   
7/24 @ 12:00 PM

lifetimetv - If you thought your neighbors were bad, just wait till you watch #NextDoorNightmare TONIGHT at 8/7c 😳 https://t.co/WWp1lIZkhW
Retweet | Reply | Original Link   
7/23 @ 4:25 PM

lifetimetv - Be careful of your neighbors, you never know what they may be up to! Don't miss #MurderOnMapleDrive Sunday at 8/7c. https://t.co/rBIVQzlqUL
Retweet | Reply | Original Link   
7/23 @ 9:33 AM

lifetimetv - #ILoveALifetimeMovie podcast is back for another exciting episode and the ladies are joined by superfan… https://t.co/axPbFQ7TPW
Retweet | Reply | Original Link   
7/23 @ 7:02 AM

lifetimetv - This #FierceFemaleFriday goes to basketball superstar Sue Bird. As the oldest current WNBA basketball player at 40… https://t.co/mB3Tkodtvn
Retweet | Reply | Original Link