Photo Flash: ABC's GREY'S ANATOMY Celebrates 350 Episodes
The stars and executive producers of ABC's "Grey's Anatomy" along with President of ABC Entertainment, Karey Burke, celebrate the taping of the 350th episode with a cake-cutting ceremony in Los Angeles on Tuesday, October 15, 2019.
The episode will air later this season. "Grey's Anatomy" airs Thursdays at 8:00pm ET|PT on ABC.
Check out the photos below!
Photo credit: Craig Sjodin
---

CAST AND CREW OF GREY'S ANATOMY

Chandra Wilson, ALEX BLUE DAVIS, JAICY ELLIOT, Chris Carmack, Ellen Pompeo, James Pickens JR., Justin Chambers, KRISTA VERNOFF (EXECUTIVE PRODUCER), Debbie Allen (EXECUTIVE PRODUCER), Kevin McKidd, Shonda Rhimes (CREATOR/EXECUTIVE PRODUCER), Jesse Williams, Betsy Beers (EXECUTIVE PRODUCER), Kim Raver, GIACOMO GIANNIOTTI, Kelly McCreary, CAMILLA LUDDINGTON, JAKE BORELLI, Linda Klein (CO-EXECUTIVE PRODUCER), ALEX LANDI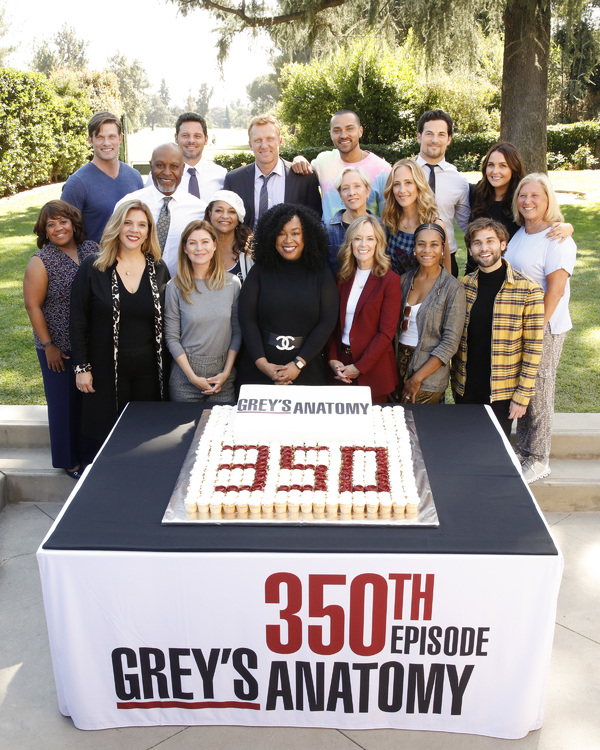 Chandra Wilson, Ellen Pompeo, James Pickens JR., Chris Carmack, Justin Chambers, Debbie Allen (EXECUTIVE PRODUCER), KRISTA VERNOFF (EXECUTIVE PRODUCER), Shonda Rhimes (CREATOR/EXECUTIVE PRODUCER), Kevin McKidd, Jesse Williams, Betsy Beers (EXECUTIVE PRODUCER), KAREY BURKE (PRESIDENT, ABC Entertainment), Kim Raver, GIACOMO GIANNIOTTI, CAMILLA LUDDINGTON, Kelly McCreary, JAKE BORELLI, Linda Klein (CO-EXECUTIVE PRODUCER)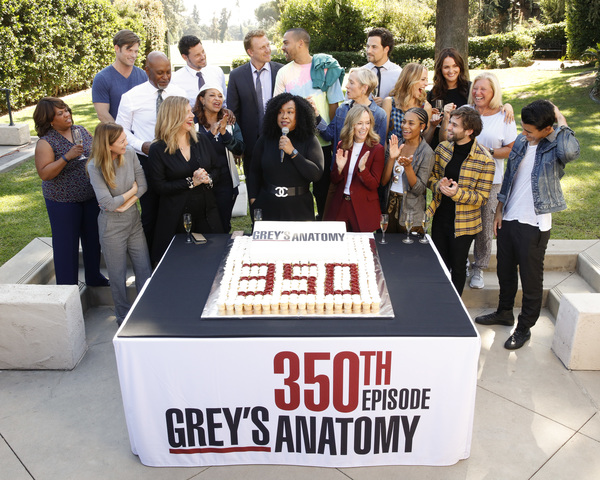 Chandra Wilson, Ellen Pompeo, James Pickens JR., Chris Carmack, Justin Chambers, Debbie Allen (EXECUTIVE PRODUCER), KRISTA VERNOFF (EXECUTIVE PRODUCER), Shonda Rhimes (CREATOR/EXECUTIVE PRODUCER), Kevin McKidd, Jesse Williams, Betsy Beers (EXECUTIVE PRODUCER), KAREY BURKE (PRESIDENT, ABC Entertainment), Kim Raver, GIACOMO GIANNIOTTI, CAMILLA LUDDINGTON, Kelly McCreary, JAKE BORELLI, Linda Klein (CO-EXECUTIVE PRODUCER), ALEX LANDI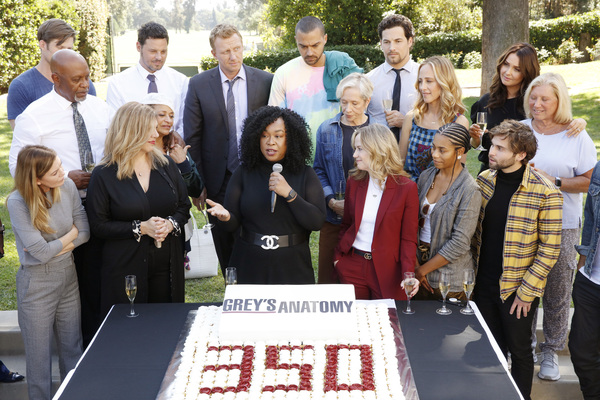 Ellen Pompeo, James Pickens JR., Chris Carmack, Justin Chambers, Debbie Allen (EXECUTIVE PRODUCER), KRISTA VERNOFF (EXECUTIVE PRODUCER), Shonda Rhimes (CREATOR/EXECUTIVE PRODUCER), Kevin McKidd, Jesse Williams, Betsy Beers (EXECUTIVE PRODUCER), KAREY BURKE (PRESIDENT, ABC Entertainment), Kim Raver, GIACOMO GIANNIOTTI, CAMILLA LUDDINGTON, Kelly McCreary, JAKE BORELLI, Linda Klein (CO-EXECUTIVE PRODUCER)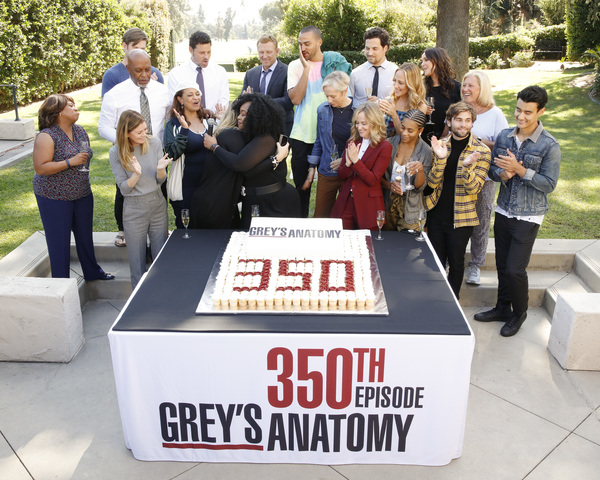 Chandra Wilson, Ellen Pompeo, James Pickens JR., Chris Carmack, Justin Chambers, Debbie Allen (EXECUTIVE PRODUCER), KRISTA VERNOFF (EXECUTIVE PRODUCER), Shonda Rhimes (CREATOR/EXECUTIVE PRODUCER), Kevin McKidd, Jesse Williams, Betsy Beers (EXECUTIVE PRODUCER), KAREY BURKE (PRESIDENT, ABC Entertainment), Kim Raver, GIACOMO GIANNIOTTI, CAMILLA LUDDINGTON, Kelly McCreary, JAKE BORELLI, Linda Klein (CO-EXECUTIVE PRODUCER), ALEX LANDI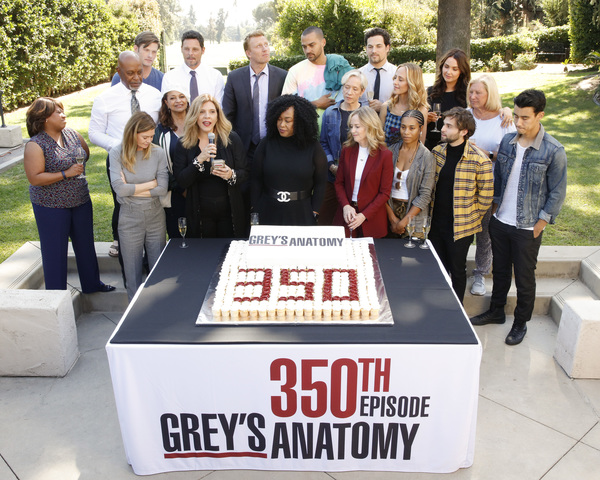 Chandra Wilson, Ellen Pompeo, James Pickens JR., Chris Carmack, Justin Chambers, Debbie Allen (EXECUTIVE PRODUCER), KRISTA VERNOFF (EXECUTIVE PRODUCER), Shonda Rhimes (CREATOR/EXECUTIVE PRODUCER), Kevin McKidd, Jesse Williams, Betsy Beers (EXECUTIVE PRODUCER), KAREY BURKE (PRESIDENT, ABC Entertainment), Kim Raver, GIACOMO GIANNIOTTI, CAMILLA LUDDINGTON, Kelly McCreary, Linda Klein (CO-EXECUTIVE PRODUCER), JAKE BORELLI, ALEX LANDI

GREY'S ANATOMY

GREY'S ANATOMY