Madeline Zima & Ken Zheng Serve Justice In Debut Trailer For INSIGHT
INSIGHT is slated for a day and date release on March 12, 2021.
Gravitas Ventures has acquired North American rights to distribute the action film, INSIGHT, produced and directed by Livi Zheng. Written by and starring Ken Zheng, INSIGHT also stars Madeline Zima, Sean Patrick Flanery, John Savage, Adam Huss, Tony Todd, and Keith David. INSIGHT is slated for a day and date release on March 12, 2021.
Jian (Ken Zheng) is a counter terrorism agent who blends his skills as a martial artist and clairvoyant to bring the world's most nefarious individuals to justice. This lone wolf is forced to make an unexpected detour to Los Angeles upon receipt of the devastating news of a cover up surrounding his brother's alleged suicide. With the reluctant help of LAPD detectives, Abby (Madeline Zima), Carl (Tony Todd), and Captain Duke (Keith David), the unlikely group become involved in the investigation. Jian and Abby fight against a high-tech criminal (Sean Patrick Flanery) looking to exploit the brothers' gifts in his quest for power. "Insight seamlessly interweaves the best of martial arts, action, and science fiction. In short, it was an amazing experience to direct this genre blending, action packed movie. I'm happy that Insight will release in the US through the partnership with Gravitas Ventures," said filmmaker Livi Zheng. "It has been an exciting journey injecting sci-fi and martial arts to the script, two themes not commonly found together, which creates exhilarating moments in this movie. While brimming with action scenes, at its core, Insight is a movie about the bond between two brothers that spans across a lifetime. I am glad that through the partnership we have with Gravitas Ventures, that this film will release this March 12," said Ken Zheng. "To me, Livi Zheng is one of the most exciting filmmakers in the indie world. She has so much drive and her film Insight is proof of that. It's an ambitious martial arts movie and just the first in a long line of entertaining, original movies to come," said Gravitas Ventures Senior Acquisition Manager Nick Royak. Senior Acquisitions Manager at Gravitas Ventures, Nick Royak, negotiated the deal with Producer Livi Zheng.
More Hot Stories For You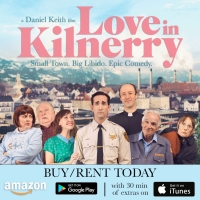 LOVE IN KILNERRY Now Available To Rent On Amazon And iTunes

November 22, 2022

Just in time for the holidays, the comedy feature LOVE IN KILNERRY is now available to rent! The film will also be available in the UK/Ireland on December 6th and debuts in Australia on January 10, 2023.
---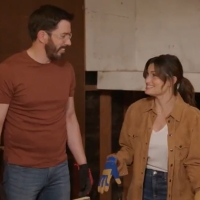 Video: Watch a Clip of Idina Menzel on CELEBRITY IOU - Airing Tonight!

November 21, 2022

Watch a clip of Idina Menzel with "Property Brothers" stars Drew and Jonathan Scott on HGTV's Celebrity IOU!
---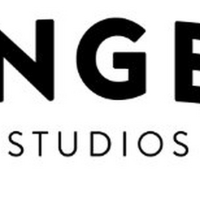 THE CHOSEN Comes in Third at Box Office Opening Weekend

November 20, 2022

Angel Studios–the platform empowering creators to crowdfund, create, and then distribute films and TV series globally with full creative control and backed by thousands of Angel investors–has announced that's it's signature series, The Chosen: Season 3–with a $3.7 million Friday gross–is on pace to have an historic weekend at the box office and looks likely to come in #3.
---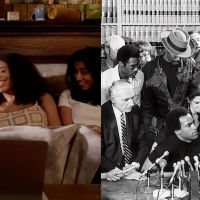 Global Virtual Film Festival YALE IN HOLLYWOOD FEST Announces Full Line Up

November 19, 2022

Yale in Hollywood will present its third global virtual film festival, Yale in Hollywood Fest, from December 1 to 3, 2022, with a three-day line up of feature and short films and an esteemed alumnae jury consisting of actress Robinne Lee, Obbie winning playwright David Henry Hwang, last year's festival winner actor/writer Jeff Locker and actress/current Yale student Sophia Mitri Schloss.
---
MY APOCALYPTIC THANKSGIVING to Be Released on VOD Next Week

November 19, 2022

MY APOCALYPTIC THANKSGIVING will be available to rent and own on global digital HD internet and satellite platforms on November 22, 2022, through Freestyle Digital Media.
---