DAHMER Series Top Netflix Top 10 Week of September 19
The top 10 is recorded from September 19 - September 25.
DAHMER - Monster: The Jeffrey Dahmer Story debuted atop the English TV List with 196.2M hours viewed, MAKING IT the most viewed title this week. Created by Ryan Murphy and Ian Brennan, the limited drama series was in the Top 10 in 92 countries.
Fans couldn't get enough of the new magic, new romances and new faces in Fate: The Winx Saga. Season 2 of the series had 60.97M hours viewed, while Season 1 entered the list with 20.25M hours viewed. In its third week, Season 5 of Cobra Kai held its ground with 38.12M hours viewed.
Seasons 1 and 2 of The Crown remained on the list with 25.69M and 17.52M hours viewed, respectively. Based on the original Australian series of the same name, Heartbreak High takes viewers inside the world of high school friends and frenemies. The drama debuted on the list with 18.25M hours viewed.
The fifth and final season of Dynasty landed on the Top 10 with 12.83M hours viewed. Meanwhile, The Imperfects (12.76M hours viewed) and the limited documentary series Sins of our Mother (12.55M hours viewed) closed out the list.
With a "Certified Fresh" score of 85% on Rotten Tomatoes, Do Revenge is back with a vengeance as the dark comedy lands in the #1 spot on the English Films List with 42.55M hours viewed and appeared in the Top 10 in 93 countries.
Allison Janney and Jurnee Smollett are put to the ultimate test in action-thriller Lou. Directed by Anna Foerster and produced by Bad Robot, the film entered the list in the second spot with 40.57M hours viewed and in the Top 10 in 93 countries.
Viewers are brought together through the power of music in I Used To Be Famous, which came in fourth with 11.63M hours viewed. After 27 years in the making, Tyler Perry's A Jazzman Blues takes viewers on a sweeping tale of forbidden love. Starring newcomers Joshua Boone and Solea Pfeiffer, the romantic drama had 7.82M hours viewed. Me Time (6.23M hours viewed) and End of the Road (5.54M hours viewed) returned to the list.
This week's Non-English TV List includes four titles from Korea; Korean thriller Narco-Saints (27.44M hours viewed), Korean drama Extraordinary Attorney Woo (16.89M hours viewed), Korean drama Little Women (15.02M hours viewed) and Korean romance Young Lady and Gentleman (14.74M hours viewed).
Topping the list was Mexican drama El Rey, Vicente Fernández with 33.34M hours viewed. New entrants included Thai limited series Thai Cave Rescue with 13.41M hours viewed and Spanish thriller Santo with 10.65M hours viewed. Mexican thriller Diary of a Gigolo (18.02M hours viewed), Japanese anime Cyberpunk: Edgerunners (13.76M hours viewed) and Mexican drama HIGH HEAT (10.54M hours viewed) remained on the list.
Returning favorites dominated the Non-English Films List, including French drama No Limit with 5.8M hours viewed, Italian drama The Catholic School with 4.9M hours viewed, Japanese anime Drifting Home with 4.73M hours viewed, Danish thriller Loving Adults with 3.86M hours viewed moved up the Most Popular List to the seventh spot and Polish drama Broad Peak with 3.21M hours viewed.
German thriller The Perfumier (9.38M hours viewed), French drama Athena (6.92M hours viewed) and Japanese action-adventure Fullmetal Alchemist: The Final Alchemy (3.35M hours viewed) all entered the list.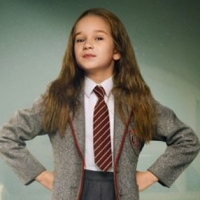 Broadway Streaming Guide: December 2022 - Where to Watch MATILDA THE MUSICAL & More New Releases!

December 3, 2022

2022 is going out with a bang with new movies, series, and concerts to keep Broadway fans entertained all month long! From the new film adaptation of Matilda the Musical to Idina Menzel's new documentary on Disney+, December's streaming guide has something for everyone!
---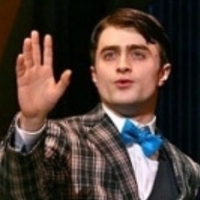 HARRY POTTER Stars Who Have Appeared on Broadway

December 3, 2022

To celebrate Daniel Radcliffe's return to theatre in the Off-Broadway revival of Merrily We Roll Along, we are taking a look back at the stage careers of he and his fellow Harry Potter film cast members. Keep reading to find out times you may have seen Rupert Grint, Alan Rickman, Maggie Smith, Ralph Fiennes, Imelda Staunton, and more onstage!
---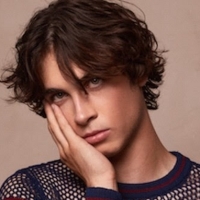 VIDEO: Aidan Bissett Shares Video for 'I Can't Be Your Friend'

December 2, 2022

Aidan Bissett writes the book on the notion of being "just friends" with someone you're attracted to in the official video for "I Can't Be Your Friend," which is out now. Directed by Brooke James (Troye Sivan), the clip finds Bissett and the object of his affection (played by Faith Hines) going in circles and moving in for a kiss that never comes.
---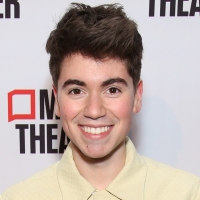 Noah Galvin to Star In Meet Cute's Holiday Rom-Com Series

December 2, 2022

Noah Galvin will star in Meet Cute's December series, "Christmasuzannukkah." Noah Galvin is best known for playing Dr. Asher Wolke in the TV series The Good Doctor, Kenny O'Neal in the ABC sitcom The Real O'Neals and for taking the lead role in the Broadway musical Dear Evan Hansen.
---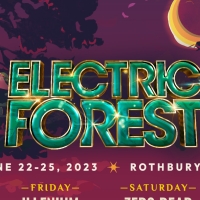 Electric Forest Announces 2023 Initial Lineup

December 2, 2022

Electric Forest announces the much anticipated 2023 Initial Lineup for the adored music, camping, and arts festival in Rothbury, MI from June 22 - 25, 2023. After the reunion of a lifetime in 2022, Electric Forest returns with an impressive lineup of Electric Forest favorites, acclaimed headliners, and innovative emerging artists.
---