Click Here for More Articles on TV/Movies - HOT SHOWS
BWW Interview: SUPERMANSION Composer Kurt Oldman Talks His Approach to Scoring the Stop-Motion Show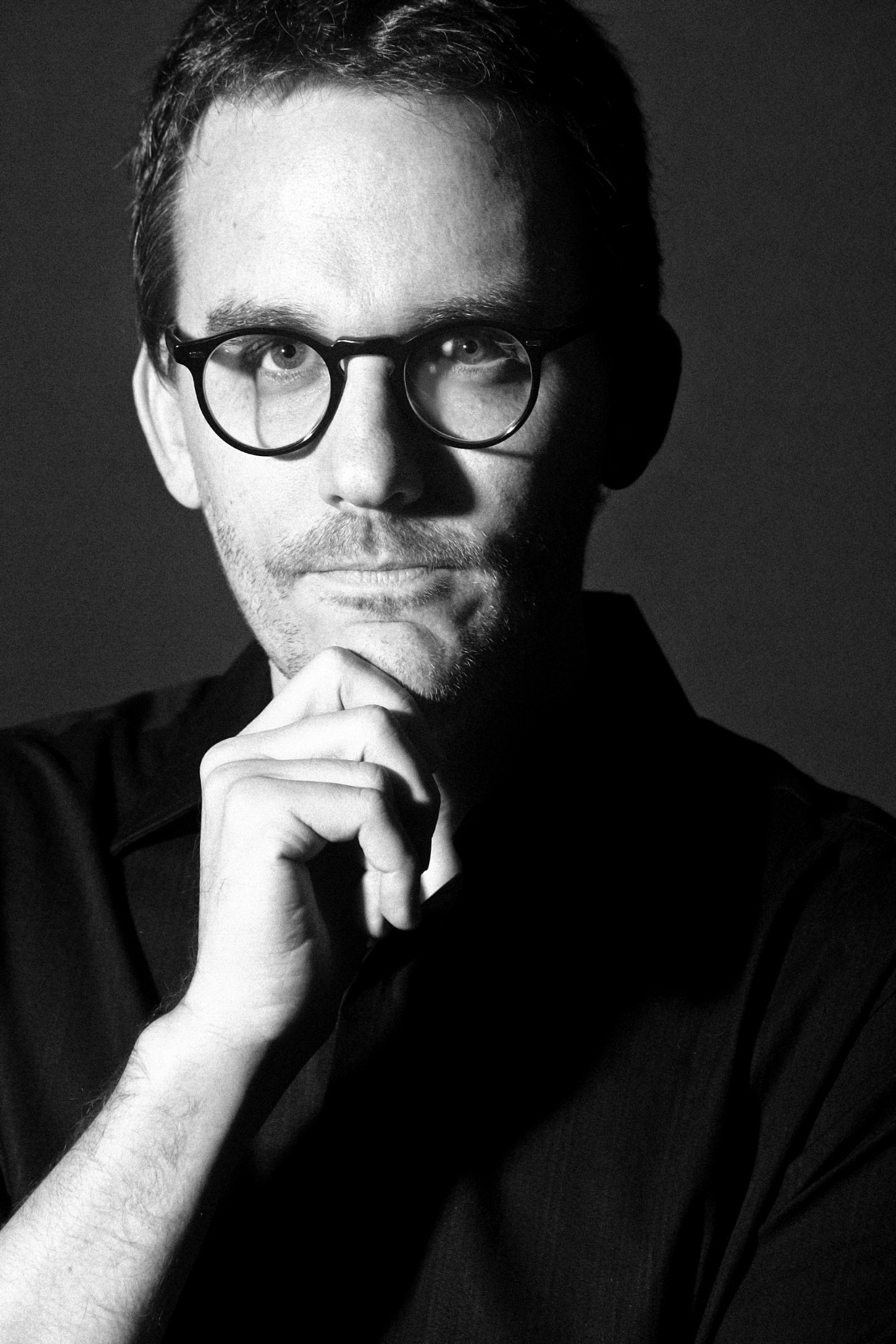 Kurt Oldman, composer of Sony Crackle's hit stop-motion show, SUPERMANSION, took the time to speak about his background as a composer, his work on the show, and dream collaborations.
Tell me a bit about yourself. I know you're originally from Switzerland, how did end up composing in the US?
I had the chance to compose film music for a couple projects right after I got out of college without knowing much of the mechanics of film scoring. I remember a good friend of mine saying, "If you're serious about this stuff, they teach film scoring in the states you know..." Half a year later, I was enrolled in the UCLA film scoring program studying with Gerald Fried, Robert Drasnin and Christopher Young. It was years earlier that Chris Young's score to HELLBOUND - HELLRAISER 2 actually made me explore writing for films. I remember watching this film as a horror buff thinking, "I had no idea you could write this kind of music for a film like this." The score to this was like an epic homage to the entire genre. I was hooked.
While I was at UCLA I continued scoring small films and student projects. I also met my wife there.
Was music something you were interested in from a young age? Something you knew you always wanted to pursue?
Everyone in my family was involved in music to a degree. My great-grandfather was a conductor and my grandfather a pianist. I was lucky enough to have my parents' full support from when I was very little and they allowed me to study at the Conservatory and later on at the Swiss Jazz School. I always knew I would end up in a musical profession, but it was back home in Switzerland right after I finished college, when I got the chance to score my first film. This really was the foundation for where I was heading later. It was a two-hour long bio pic with what I thought at the time was a surprising amount of music.
I had no idea how it was done and I had to figure it all out as I went along. It turned out great and was an invaluable experience. After that it was pretty clear to me that composing was going to be my path.
You've composed for both film and television, how does your approach change from one to the other?
I think my approach for film and TV is very much the same. It's really all about finding the right score for the project. Sometimes I get to read the script but usually every project starts with the spotting session where we go through the reels with the filmmaker and talk about starts and stops, the emotional beats, clarify the intent of a particular scene, talk about point of view, and a lot of times some of the deeper underlying themes of the story. If time allows, I write a ten to fifteen-minute suite before scoring to picture with ideas and initial reactions away from the picture. Most of the time, I start at the piano, which I find more organic than sitting at my sequencer, and figure out ideas, themes or just simple moods. I know some guys shy away from writing suites separated from picture, but for me it has really worked well on many projects. It's sort of liberating too and you don't deal with the limitations the picture may present. And of course, it's also a way to experiment and really dig deep on the tonal aspect of the show. Once the musical vocabulary is established, everything else falls into place much easier when scoring to picture.
How did you get involved with Sony Crackle's SUPERMANSION?
I worked with Cameron Baity, creator of the animated pilot LUMBER & JACK. We recorded a song at Stoopid Buddy Stoodios with two of the voiceover actors. That's when I ran into SUPERMANSION creator and writer Zeb Wells standing in front of this massive storyboard - this thing must have been ten feet tall by 40 feet wide! He was in the middle of season 1 of SUPERMANSION at the time. I remember we started chatting about our favorite classic animated shows and music, "Merrie Melodies" and composer Carl Stalling. We hit it off and he asked me if I would score the final couple episodes for season one. We had such a blast he brought me on board to do season two after that.
Where does your inspiration come from when scoring for the show?
The animations and actors, in combination with the spotting session dictate much of my inspiration. By the time I've discussed the episode, beat-by-beat with Zeb and the director, I have a pretty solid road map for the emotional, action, dramatic and comedic beats. I know I'm working with a full orchestral Action/Adventure palette, so from there I can pretty much go wild. Zeb is open to creative and crazy ideas and has allowed me to push things a little further. In fact, he lets me cross the line without being worried of going too far. Sometimes, for the "special" episodes, we change up the musical palette completely. In the upcoming summer special airing in August, the score is actually very much retro influenced. We wanted to make it like our favorite shows we grew up with: HAWAII FIVE-0, THE A-TEAM and THE BRADY BUNCH. I absolutely love TV scores from the 70's and 80's. We ended up with lots of bowed vibraphone, percussion and a smaller string section than we usually use. We also recorded a drum kit in mono with a single microphone to get the right sound.
Is SUPERMANSION more difficult to score because it's stop-motion? I imagine it's more of a challenge for the characters to reveal their emotions as effectively and the score is relied upon to convey feelings.
I've always been a fan of stop-motion. I grew up on obscure German claymation TV shows, Ray Harryhausen and the British Aardman films. I always found myself drawn to stop-motion's organic charm. From an emotional standpoint, I don't find stop-motion more difficult to score than live action. I believe it's all about the storytelling. Even in live action we sometimes address things that are slightly deeper or the complete opposite to the expected or obvious action. Rex is angry for example, yelling at his team, but we play it sad and pathetic instead of playing the obvious. Keep in mind, the first time I get to see the episode is in an animated storyboard format; however, since the voices are recorded weeks or even months before the final animation is done, I do have the vocals. While there could possibly be some interpretation in the facial expression of the puppets, THE VOICE actors are all brilliant and go all the way. Between the spotting sessions and the actors, I pretty much have a solid emotional roadmap.
Do you have a favorite piece you've done for SUPERMANSION?
One thing that Zeb Wells, the show's creator, has always been very conscious about is that the emotions of our characters have to be treated in an honest way musically. We have a surprising amount of emotional moments in this show and the season two finale is a really nice highlight in that sense. Rex getting rescued by Lex at the end of season 2 is probably one of my favorites scenes.
We have also written several songs for this season. We did a crazy 60's style ensemble beach tune for the upcoming "Summer Vacation Special". We had a lot of fun on that.
Is there one person you'd love to collaborate with that you haven't had a chance to yet?
I've always been an animation and especially stop-motion geek, from Ray Harryhausen to Peter Gabriel and Pink Floyd music videos, so, for sure, I'd love to work with one of the master feature directors in this field, Henry Selick.
I'm always drawn to shows that set the tone with utter fearlessness and confidence. A couple of recent series I've seen that have nailed the mood and emotional tone are SHARP OBJECTS, created by Marti Noxon and KILLING EVE, created by Phoebe Waller-Bridge. I would certainly jump at the chance to work with either of these showrunners.
Do you have any advice for aspiring composers, like anything you wish you knew when you were starting out?
It's so important to know the business aspects of music. I certainly wish I had understood more about Performing Rights Organizations and the royalty side when I first started out. I had a bunch of music playing on some major programs. Many years later, I realized I could've received substantial residual income from those gigs.
Do you have other upcoming projects you could tell us about?
I do have a couple of projects in the works, but nothing I can talk about, other than one is live action and the other is animation. I'm also working on a trailer album that centers around emotive and experimental female vocals for A-List Music.
To learn more about Kurt, visit: http://kurtoldman.com
Watch SUPERMANSION on https://www.sonycrackle.com
IMAGE Courtesy of Kurt Oldman
Related Articles