Ansel Elgort to Star in THE GREAT HIGH SCHOOL IMPOSTER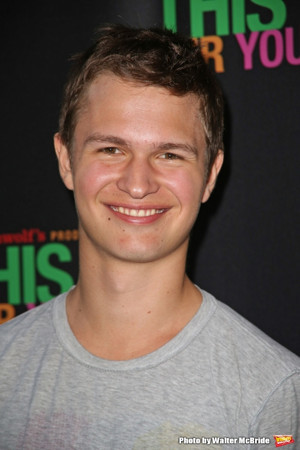 Ansel Elgort is set to star in the film adaptation of the Daniel Riley GQ Magazine article The Great High School Imposter, according to Deadline. Mike Makowsky will adapt the story.
An exceptionally bright kid who saw little hope for the life he wanted, 18-year-old Artur Samarin fled his crumbling Ukrainian hometown and came to the U.S. on a work exchange program, only to find himself manning a fryer at Red Robin for minimum wage. His desperation for a chance at the American Dream seemed possible when he befriended a childless couple who agreed to adopt him, helping him forge documents and enrolling him at the local school to maintain the ruse. There, he excelled as a straight-A+ student, joined the Navy ROTC, and became a pillar of the community. Eventually, his dream turned into a nightmare as he was hauled in and, BEYOND charges made by the pseudo-adoptive parents who seemed to benefit financially from the scam, Samarin was ensnared for a relationship with a 15-year old student, while he pretended to be 17 but was actually 22.
Participant Media has teamed with Condé Nast Entertainment for the film and Jeremy Steckler of Condé Nast is producing. Makowsky, Elgort, and Emily Gerson Saines will be executive producers on the film and Robert Kessel and Jonathan King are overseeing for Participant.
Makowsky most recently wrote and produced the film Bad Education starring Hugh Jackman, Allison Janney and Ray Romano. His previous film, I Think We're Alone Now, premiered at Sundance earlier this year.
Elgort is best known for starring in from The Fault In Their Stars, Baby Driver, and The Goldfinch. It was recently announced that he will star in the Steven Spielberg-directed West Side Story.
Read the original article on Deadline.

Related Articles View More TV

Stories