Works & Process at The Guggenheim Presents CHAMPION, An Opera By Terence Blanchard
The performance is on Monday, March 20, 7:30PM.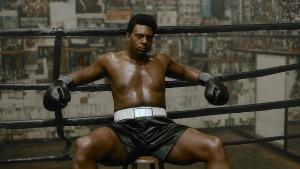 Works & Process at the Guggenheim presents Champion-an opera by Terence Blanchard, with a libretto by Michael Cristofer-featuring performances by members of the cast and a moderated discussion about the work's forthcoming company premiere at the Metropolitan Opera. Tickets available now at worksandprocess.org.
Champion
An Opera by Terence Blanchard
Libretto by Michael Cristofer
Monday, March 20, 7:30PM
Tickets $35-$45, Choose What You Pay
Experience highlights from six-time Grammy-winning composer Terence Blanchard's haunting "opera in jazz." Following their triumphant 2021 collaboration on Fire Shut Up in My Bones, Met Music Director Yannick Nézet-Séguin, director James Robinson, and choreographer Camille A. Brown reunite with Blanchard to explore the life of boxer Emile Griffith. Blanchard's first opera, Champion tells the story of Griffith's rise from obscurity to world champion, his struggle with his sexuality, and how a knockout of a homophobic rival in the early 1960s led to tragedy. Met General Manager Peter Gelb moderates a discussion with the creative team, and members of the cast perform selections from the opera.