Rare Pieces, Reinvigorated Classics, New Works and More Set for Arcola Theatre's 2017 Grimeborn Opera Festival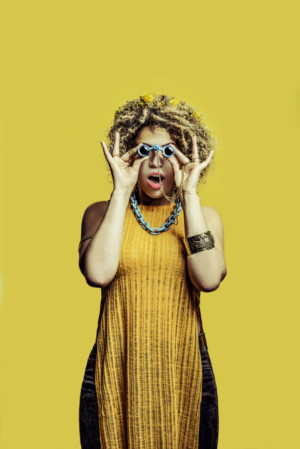 See opera differently at Grimeborn. 'East London's ... irreverent and influential festival of new opera' (Time Out) is back for its 11th year with 14 exciting productions at the Arcola Theatre.
Rarely-performed pieces. Reinvigorated classics. Brand new works from some of the UK's most exciting up-and-coming artists and companies.
Tickets range from £7 to £22. Whether it's your first or your latest opera experience, you'll be right at home at Grimeborn 2017.
Artistic Director Mehmet Ergen said: "I'm thrilled to announce Arcola's new season, which features the eleventh edition of our Grimeborn Opera Festival.
"Later in the year, Olivier Award-winning OperaUpClose comes to Arcola for the first time with a major new English version of Tchaikovsky's EUGENE ONEGIN."
"This is an exciting time at Arcola. Having just retained our place in Arts Council England's National Portfolio, we are able to produce more new works from raw talent, reimagined classics and ambitious plays from thrilling contemporary voices. I look forward to welcoming you to Arcola again soon."
---
FULL LISTINGS:
Studio 1
25 July - 29 July 2017
Leoe&Hyde present
The Marriage of Kim K
Music: Stephen Hyde
Words: Leo Mercer
Direction: Stephen Hyde
The Kim Kardashian musical
The Mozart opera
At the same time
In 2011, Kim Kardashian televised her fairytale wedding to NBA basketball star Kris Humphries. 72 days later she filed for divorce.
In this brisk, clever and ambitious take on Mozart's The Marriage of Figaro, the iconic Kardashian flop takes centre stage with another marriage on the brink: Mozart's explosive Count and Countess.
Three squabbling couples. Three styles of music. One big problem. Combining pop, electronic and classical music, this bitingly satirical romp is a heartfelt reminder of the power of love in tense times.
Cast: Yasemin Gulumser, James Edge, Nathan Bellis, Emily Burnett, Stephen Hyde, Amelia Gabriel
Lighting Design: Alexander Newton
Tuesday-Saturday at 7.30pm
Tickets £12-£22
Public booking opens Thursday 6 July, 12.30pm at www.arcolatheatre.com
@marriageofkimk
31 July - 4 August 2017
The Opera Company and The Asyla Ensemble present
The Cunning Little Vixen
Music & Words: Leos Janacek
Direction: Guido Martin-Brandis
Once upon a time, deep in the woods, a man caught a vixen...
When a forester brings home a baby fox, he doesn't quite realise what he's let himself in for. Discover The Cunning Little Vixen, the story of a young Vixen growing up in the parallel worlds of the animals and the humans.
One of the twentieth century's most beautiful operas, Janá?ek's masterpiece is a humorous, profound, and life-affirming meditation on the wonder of nature, and a celebration of its eternal renewal.
This innovative production brings the animal world to life with dance, masks and puppetry. Sung in English with a brand new chamber arrangement, the superb cast features some of the UK's most talented young artists.
Cast: Alison Rose, Beth Margaret-Taylor, Camilla Farrant, Tim Langston, Oliver Gibbs, Ashley Mercer
Design: Alexander McPherson
Monday - Friday at 7.30pm
Tickets £12-£22
Public booking opens Thursday 6 July, 12.30pm at www.arcolatheatre.com
2 August 2017
Pop Up Opera presents
Une Education Manquée
Music: Emmanuel Chabrier
Words: Eugène Leterrier and Albert Vanloo
Direction: Isabelle Kettle
Musical Direction: William Cole
After a sold-out performance at Wilderness Festival 2016, Pop Up Opera present Emmanuel Chabrier's rarely-performed Une Éducation Manquée for one night only.
Set in the time of Louis XVI, Une Éducation Manquée is a deliciously madcap and witty 45-minute French operetta. It is the tale of two teenaged newly-wed aristocrats, flummoxed by the expectations of their wedding night and by what it means to be husband and wife. Follow the would-be "lovers" through useless adult advice and discover the only combination that can truly bring them together: thunder, hormones, and a loose nightgown.
Cast: Susanna Fairbairn, Christine Buras, Oskar McCarthy
Wednesday 2 August at 7.30pm
Tickets £14-£17
Public booking opens Thursday 6 July, 12.30pm at www.arcolatheatre.com
@PopupOperaUK
5 August - 6 August 2017
Basement Orchestra presents
Porgy & Bess
Music: George Gershwin
Words: DuBose Heyward and Ira Gershwin
Arrangements: Knut Olv Ryngestad, Guy Jones and Tom Mawby
Musical Director: Guy Jones
Singers: Talia Cohen, Masimba Ushe
'Summertime / And the livin' is easy.....'
Porgy and Bess contains some of the most iconic music of the twentieth century, but there is much more to this work than easy livin' and cotton growing high.
The composer George Gershwin sought to do justice to African American music in this maverick creation, but over the years, controversy and accusations of racial stereotyping have dogged his 'folk opera'.
For their latest outing to Grimeborn, Basement Orchestra contront Gershwin's masterpiece, telling the story with key details and extracts, performed with live singers and dazzling musicianship.
Saturday - Sunday at 7.30pm
Tickets £12-£17
Public booking opens Thursday 6 July, 12.30pm at www.arcolatheatre.com
@Basement_London
8 August - 12 August 2017
Ensemble OrQuesta presents
Armide
Music: Jean-Baptiste Lully
Words: Philippe Quinault
Direction: Marcio da Silva
All's unfair in love and war
Armide is the original warrior princess: a powerful sorceress who can have her pick of any man. But when she falls for her nemesis, the throes of battle become the throes of passion. Will she pick love, or vengeance?
Armide is a thrilling tale of desire, betrayal and magic. Ensemble OrQuesta brings this 1686 classic from the crusades into the present, with artistic director Márcio da Silva and an ensemble of talented young soloists.
Tuesday - Saturday 7.30pm
Tickets £12-£22
Public booking opens Thursday 6 July, 12.30pm at www.arcolatheatre.com
13 August 2017
Arcola Theatre Creative Engagement presents
V
Music: Jen Waghorn
Words: Bec Martin-Williams and Jen Waghorn
Direction: Bec Martin-Williams
Performed by young people aged 14-25
'I am all the daughters of my father's house, and all the brothers too.'
V wants to escape. Their past, their grief, their life. Everyone else wants to label them. If you don't belong in a box, where do you belong?
Inspired by Shakespeare's Twelfth Night , V is a devised musical by young people aged 14-25 from Arcola's award-winning Creative Engagement department.
Sunday 13 August at 4pm & 8pm
Tickets £9 (£7 concessions)
Public booking opens Thursday 6 July, 12.30pm at www.arcolatheatre.com
16 - 26 August 2017
Arcola Theatre presents
Samson and Delilah
Music: Camille Saint-Saëns
Words: Ferdinand Lemaire
Direction: Aylin Bozok
Samson, leader of the Israelites, is a man of superhuman strength. Against the Philistines he seems invincible. With Delilah, his Philistine lover, he is openly infatuated.
The source of Samson's power is a secret - but when Delilah decides to root it out, her discovery threatens to change the course of history forever.
Director Aylin Bozok won the WhatsOnStage Award for Most Promising Newcomer for her production of Pelléas et Mélisande at Grimeborn 2013. Now, following hit shows at Bury Court and Opera Holland Park, she returns to Arcola with a bold new take on Camille Saint-Saëns' extraordinary biblical epic.
Tuesday - Saturday 7.30pm
Tickets £12-£22
Public booking opens Thursday 6 July, 12.30pm at www.arcolatheatre.com
29 August - 2 September 2017
Richard Williamson and CliMar Productions present
Thrill Me: The Leopold & Loeb Story
Music & Words: Stephen Dolginoff
Direction: Guy Retallack
Design: James Turner
Lighting Design: Richard Williamson
Sound Design: Peter Russell
Cast: Harry Downes , Alex Spinney
The Lindbergh Kidnapping. O.J. Simpson. The Great Train Robbery. Many events have been dubbed the crime of the twentieth century, but few surpass the menace of the 'Thrill Killers', Leopold and Loeb.
In Chicago, 1924, two college kids sign a contract in blood. Nietzsche-obsessed Loeb has a serious superiority complex - he's a 'Superman', above the constraints of good and evil. Leopold is a loner and a willing accomplice, craving his partner's time, attention and conditional love. Can they perpetrate the perfect crime?
This multi-award-winning, five-star production returns to London for five performances at Grimeborn, complete with the original UK creative team.
Tuesday - Saturday 7.30pm
Tickets £12-£22
Public booking opens Thursday 6 July, 12.30pm at www.arcolatheatre.com
Studio 2
1 August - 3 August 2017
Opera Alegria presents
The Silken Ladder & The Husband at the Door
Music: Offenbach and Rossini
Words: Lindsay Bramley
Direction: Benjamin Newhouse-Smith
Cast (The Silken Ladder): Jodie Kearns, Alicia Gurney, Robert Jenkins, Alistair Sutherland
Cast (The Husband at the Door): Naomi Kilby, Jodie Kearns, Christopher Killerby, Ian Massa-Harris, Alistair Sutherland, Christopher Faulkner
Mistaken identities, mismatched lovers, narrow escapes and unexpected undergarments.... Opera Alegria bring them all to Grimeborn for their new double bill of Rossini's The Silken Ladder and Offenbach's A Husband at the Door.
Director Benjamin Newhouse-Smith sets both works in the same room, but eighty years apart, with new contemporary translations from Lindsay Bramley.
Tuesday - Thursday 8pm
Tickets £14-£17
Public booking opens Thursday 6 July, 12.30pm at www.arcolatheatre.com
@OperaAlegria
4 August - 5 August 2017
Shadwell Opera present
Diary Of One Who Disappeared
Music: Leos Janacek
Words: Ozef Kalda
Direction: Jack Furness
Design: Jack Furness
Cast: Angharad Lyddon, Sam Furness
Pianist: Matthew Fletcher
Herald Angel award-winners Shadwell Opera come to Grimeborn for the first time with a staging of Janacek's dramatic song-cycle, Diary of One Who Disappeared.
Internationally-recognised rising star Sam Furness stars in this tale of a young farmer who falls in love with a 'gypsy girl', and faces an ensuing crisis of identity and indecision.
Updated in Jack Furness' staging as the video-diary of an asylum centre worker, this enigmatic tale of cross-cultural love is rendered more fascinating and pertinent than ever.
Shadwell Opera have a growing reputation as one of the country's leading opera voices, offering performances of dramatic intensity and musical excellence at venues expected and unexpected across the capital. This production marks Sam and Jack Furness's first collaboration in six years, alongside pianist Matthew Fletcher and mezzo-soprano Angharad Lyddon.
Friday - Saturday 8pm
Tickets £12-£15
Public booking opens Thursday 6 July, 12.30pm at www.arcolatheatre.com
@shadwellopera
6 August 2017
Melanie Gall Presents, in association with Arcola Creative Engagement present
Opera Mouse
Music: Mozart, Bizet, Puccini
Words: Melanie Gall
Direction: Erik deWaal
Tilly Mouse lives under an opera house, and she just loves to sing! But whenever anyone sees her, they scream and run away. With determination, imagination and help from her friends, Tilly proves that even a mouse can be a star.
Opera Mouse has been performed in venues all around the world, ranging from a theatre in Canada, an orphanage in Morocco, a school in Sudan and a shopping mall in Algeria.
Now it comes to Grimeborn for one day only. Don't miss this Sunday morning spectacular for children and adults alike.
Sunday 11 am
Tickets £8.50
Public booking opens Thursday 6 July, 12.30pm at www.arcolatheatre.com
@Melaniegallpresents
17 August - 19 August 2017
Spectra Ensemble presents
Collision
Music: Lewis Coenen-Rowe
Words: Kurt Schwitters
Direction: Cecilia Stinton
Design: Holly Muir
Lighting Design: John Pham
Cast: Barnaby Beer, Olivia Sjöberg, Henry George Page, Juliet Wallace, Bathany Horak-Hallett
A strange Green Globe is on course to collide with Earth, and panic is rife on the streets of Berlin. Citizens flee from the TV station to the church - until finally, at the airport, they await the final curtain...
Part absurdist science-fiction, part sultry cabaret, Collision is the first and only opera work from avant-garde artist Kurt Schwitters. Conceived in 1928 as a Dada-esque piece combining hyperactive farce and nihilistic satire, it was never produced in his lifetime.
Now, 90 years on, Spectra Ensemble recreates Collision as a fully-staged comic opera, set to new cabaret and jazz influenced music by Lewis Coenen-Rowe, and with a design inspired by Schwitters' own brand of collage art.
Thursday - Saturday 8pm
Tickets £14-£17
Public booking opens Thursday 6 July, 12.30pm at www.arcolatheatre.com
@SpectraEns
21 - 22 August 2017
Helios Collective presents
Il Letto (The Bed)
Music: Giacomo Puccini
Words: Christopher Hogg
Direction: Ella Marchment
Design: Jefferson Miranda
Cast: Emma Walsh, Raphaela Papadakis, Noah Mosley
For Puccini, the creation of an opera was a love affair. Many of his heroines had strong links to the women in his life: from Corinna, the young prostitute whom he loved while writing Madama Butterfly, to Doria, the maid who committed suicide in his house while he was developing La Fanciulla del West.
In this revealing new 'plaria' (play with music), Helios Collective explore Puccini's real and imagined worlds, his extraordinary music and his tumultuous infidelities.
Told by Puccini's wife Elvira Bonturi, it is a tale about the destructive tensions between real life and opera, heroines and muses.
Monday - Tuesday 8pm
Tickets £17 (£14 concessions)
Public booking opens Thursday 6 July, 12.30pm at www.arcolatheatre.com
24 August - 26 August 2017
irrational theatre presents
Fun at the Festival
A fusion of comic opera and fresh new writing
Music: Arthur Sullivan, Gian-Carlo Menotti
Words: F C Burnand, G.C Menotti, J Norland
Direction: Paula Chitty
Following Leoncavallo's Pagliacci at last year's Grimeborn, irrational theatre return with an innovative and quirky fusion of comic opera and new writing.
A wedding proposal seems to be getting hindered by the constant interruption of phonecalls in The Telephone (L'amour a Trois) by Gian Carlo Menotti. In Sullivan's Cox and Box, two men unknowingly share the same room until they discover their landlord's trick. The two operas are matched with a new comic play, Cycle, about a neighbourly dispute over a bicycle.
A real treat for opera and new writing lovers, these three little gems make for a playful and fun-filled evening at the festival.
The Telephone
Music & Libretto by Gian Carlo Menotti
Arrangement with Chester Music trading as G. Schirmer on behalf of G. Schirmer Inc
Cast: Samantha Green, Ben Sebastian Charlesworth, Katy Bingham Best
Cox and Box
Libretto by F. C Burnand
Music by Arthur Sullivan
Cast: Sebastian Charlesworth, Joseph O'Gorman, Roger Mullis
Cycle
By Joanna Norland
Cast: Joseph O'Gorman, Samantha Green, Katy Bingham Best, Kieran Cummins
Thursday - Saturday 8pm
Tickets £17-£20
Public booking opens Thursday 6 July, 12.30pm at
www.arcolatheatre.com
@irrationalandme
---
Arcola Theatre is one of London's leading off-West End theatres. Locally engaged and internationally minded, Arcola stages a diverse programme of plays, operas and musicals. World-class productions from major artists appear alongside cutting-edge work from the most exciting emerging companies. Arcola delivers one of London's most extensive community engagement programmes, creating over 5000 opportunities every year. By providing research and development space to diverse artists, Arcola champions theatre that's more engaging and representative. Its pioneering environmental initiatives are internationally renowned, and aim to make Arcola the world's first carbon-neutral theatre.
Tickets go on sale to the public on Thursday 6 July. Priority Booking is now open to all Arcola Theatre Supporters. Memberships start from £50. For more information about memberships or to join at any level, call the Individual Giving & Development Team on 0207 503 1645 or email supportus@arcolatheatre.com. Contact the Box Office at 0207 503 1646 (12.30pm - 6pm) or go online at www.arcolatheatre.com.

Related Articles View More Opera

Stories
More Hot Stories For You