Interview: David Bennett, Juan Carlos Acosta, And Walter DuMelle at San Diego Opera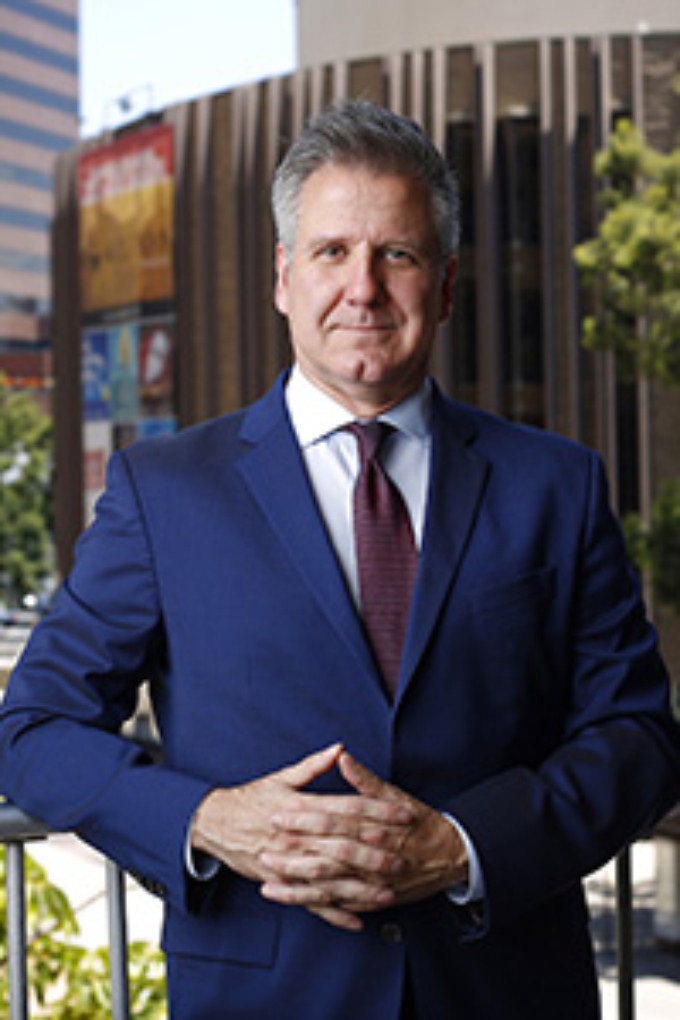 Can a musical drama set on a grim WW I battlefield make an audience feel good? Those working on the San Diego Opera's staging of All Is Calm: the Christmas Truce of 1914 are certain it can. The work tells the true story of the spontaneous unofficial truce between WWI enemies who left their trenches and entered the no-man's land between them to join in a celebration of the Christmas holidays. Peter Rothstein wrote the drama for his Minneapolis-based company Theatre Latté Da, and based it on material from the period, the most important of which is the verbatim text of letters and war journals written by soldiers who participated in the truce. The cast sings many songs popular during the war and a few traditional Christmas carols. All were arranged by Erick Lichte and Timothy C. Takach, and are sung a cappella in the English, German and French languages of the soldiers. Vanessa Dinning has taken on the challenge of coaching in nearly 20 different dialects.
The San Diego Opera is co-producing All Is Calm with SACRA/PROFANA, and Bodhi Tree Concerts. Further broadening the cooperative effort, it is the San Diego Opera debut of director Alan E. Hicks who recently assumed a newly created position shared between the Opera and San Diego State University. SDSU is further represented by costume designer Professor Denitsa Bliznakova and the university's Head of Lighting Design Anne E. McMills.
Rehearsals had been underway for a week when I met with David Bennett, the Opera's general director, Juan Carlos Acosta, conductor and music director of
SACRA/PROFANA, and Walter DuMelle, co-founder of Bodhi Tree Concerts. Tenor Chad Frisque, who will sing one of the roles, lobbied for the work with each of them a few years ago, and Bohdi Tree eventually decided to do a read-through which included SACRA/PROFANA singers led by Acosta. Bennett, who had been impressed by previous SACRA/PROFANA performances, decided to attend. An operatic baritone before switching to arts management, he even sang at times when the read-through included some of the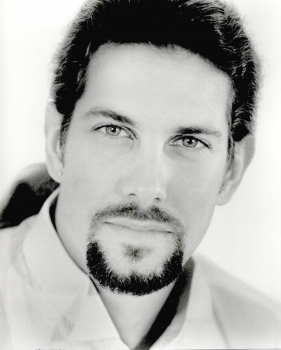 music. He told DuMelle, "This may be the only time you hear me sing in San Diego."
Bennett was so impressed with what he heard (and sang) that he decided to help Bodhi Tree with costumes, scenery, licensing, marketing, and venue. The result was a success. All Is Calm has sold out for multiple performances each of the last two years at the 150-seat Balboa Park Veterans Museum. DuMelle, who sang in the production, said of its impact on veterans who attended, "We had 70, 80, 90 year-old guys sitting there just losing it during the show."
When Bennett realized earlier this year that the scheduled Vancouver-derived production of Hansel and Gretel wouldn't fit comfortably on the Balboa Theater stage, All Is Calm was an obvious holiday-season alternative, and he'd already been thinking about it for the company's Detour Series.
Acosta said, "The city's opera has more resources for lighting, costuming, scenery and effects. The Bodhi Tree performance had a chorus of 10 singers from SACRA/PROFORMA and six principle artists for vocal solos and spoken lines. In this production everyone has spoken lines and solos, so there's more interplay among performers." The Balboa Theater, though much higher in capacity than the Veterans Museum, will still accommodate the scaled-up version's desired intimate feel.
The all-male cast of 16 includes singers from the chamber choir SACRA/PROFANA and the San Diego Opera Chorus. Bass Walter DuMelle, who sang in the Bodhi Tree production and has appeared before with the San Diego Opera, will join them.
Bennett explained why he's feeling especially good about joining forces with other members of the San Diego arts community for the Detour Series production. It's part of his plan for making opera more relevant to a broader audience and more important to the city. "The opera industry was poised on the edge of a cliff in 2007, 2008 when the financial crisis hit. A lot of companies were depending on endowments that sank with the stock market. So survivors had to rethink the model. I knew one of the things I wanted to do here was find opportunities to work with other organizations in the area."
All Is Calm is another result of "rethinking the model." The Detour Series, with a shared emphasis on expressive singing, supplements main stage productions of grand opera with works beyond the traditional canon. Bennett especially wants to highlight, "Issues that speak to the groups that make up greater San Diego. People see themselves on the stage in the series. ... We want to both honor the traditions of opera and explore new pathways. I think it's a very exciting time.
"But it's still a very expensive art form and everyone is always struggling. When people ask, is it safe to say San Diego Opera is saved? I say, well, we saved ourselves last year and we have to save ourselves again every year. It's a challenge, but still exciting."
Acosta agreed. "We're in the most innovative time in opera history. There are more people doing more types of operas with different technologies and different ways of approaching the art form than ever before. We've seen so many new composers, and composers who use elements of other genres. Nico Muhly had a recent premiere at the Metropolitan Opera, but also collaborates with rock and pop musicians."
Remembering how director Arin Arbus reinforced the seedy atmosphere of her Chicago Lyric Opera production of Lulu by tarting up the lobby with dancers on platforms, DuMelle summed it up. "Make it work. Make it vital. Make it relevant. There is no one way."
All Is Calm: the Christmas Truce of 1914 is at the Balboa Theater 7 p.m. December 7 and 8, and 2 p.m. December 9. Go to the San Diego Opera website for ticket information.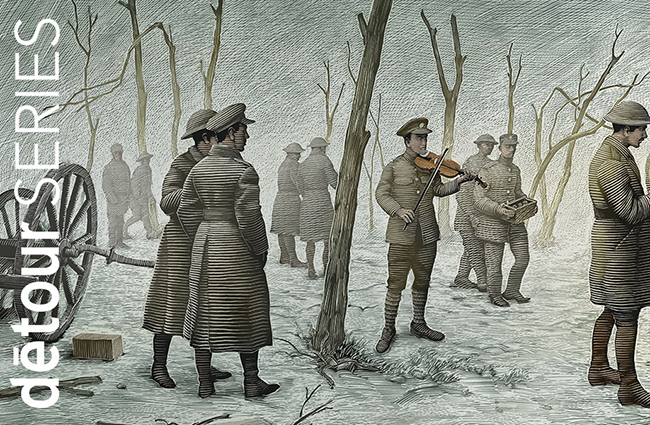 Photos compliments of San Diego Opera.