Avner Dorman's New Opera WAHNFRIED to Premiere in Karlsruhe
In the annals of the Wagner family, the name Houston Stewart Chamberlain is but a footnote. Yet, argues Avner Dorman's new opera Wahnfried, he was in some ways the link between Richard Wagner and Adolf Hitler. Chamberlain was a failing English scientist who became obsessed with Wagner's music, after the composer's death marrying Wagner's daughter Eva and moving to Bayreuth. There he stayed close to his adopted family and, eventually, to Adolf Hitler, whom he hugely admired. Hitler for his part saw Chamberlain as a mentor and was highly influenced by his magnum opus, The Foundations of the Nineteenth Century - which codified Aryan supremacy and systemic anti-Semitism. Hitler so admired the older man that he often quoted him, and made the journey to Bayreuth for his funeral.
Wahnfried
, scored by the much-in-demand Israeli-American composer Dorman, with a libretto by Lutz Hübner and Sarah Nemitz, two of the most admired German playwrights of our day, presents the story of Chamberlain at Bayreuth. It's a satirical study of a man who thought himself the living embodiment of a Wagnerian hero, only to realise (as he is tormented by the mocking "Wagner demon") that he could never aspire to true greatness. And yet, as so often, mediocrity was no bar to the poison he was able to spread... Keith Warner directs this world premiere production, which has been commissioned by the Karlsruhe Staatstheater to complement their new production of Wagner's
Ring
cycle. The opera house's Music Director, Justin Brown, conducts a cast that includes Matthias Wohlbrecht as Houston Stewart Chamberlain, Christina Niessen as Cosima Wagner, Andrew Watts / Eric Jurenas as Siegfried Wagner and Barbara Dobrzanska as Anna Chamberlain. The opera will run in repertoire until 12th May. Says Dorman of the opera's subject, "This is a great story, clearly, one that offers fantastic opportunities for satire and a certain amount of playing off Wagner's own sound-world, since this narrative is in many ways a grotesque offshoot from what he achieved. But it's not just a fascinating tale, it's a parable. A parable about what terrible things can happen when a mediocre spirit and intellect are welded to overwhelming ego and ambition. And few can doubt that this is a warning from history to our own times. Opera with all of its power and scale is the perfect art form to express that."
Wahnfried
(the name of Wagner's villa in Bayreuth) is the first opera by Avner Dorman, whose music is performed by many of our leading conductors, among them Riccardo Chailly, David Robertson, Zubin Mehta, Robert Spano, Christoph Eschenbach, Marin Alsop and many others. Among his best-known works are the percussion concerto
Frozen In Time
,
Spices, Perfumes, Toxins!,
his
Elef
Symphony and his Mandolin Concerto (written for Avi Avital). He is currently also writing a double violin concerto for Gil Shaham and his wife Adele Anthony. Avner Dorman is also the music director of the CityMusic Cleveland orchestra. The opera plays on the following dates: 28th January 2017, 2nd and 16th February, 19th March, 12th and 24th April and 12th May. More details can be found at
http://www.staatstheater.karlsruhe.de/programm/termine/2379/
.
More Hot Stories For You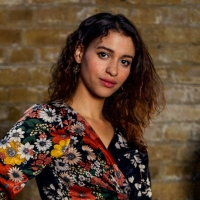 Finalists Announced for THE VOICE OF BLACK OPERA

November 26, 2022

Black British Classical Foundation has announced the five singers who have been chosen to advance to the Grand Final Concert of the Voice of Black Opera competition to be staged at Birmingham Town Hall on 5 December 2022.
---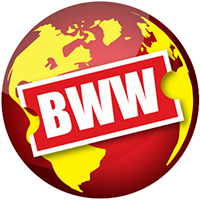 Matt Gray Will Step Down As American Opera Project General Director

November 23, 2022

The American Opera Project (AOP) Board of Directors, led by co-presidents Sarah Moulton Faux and Mark Kalow, has announced that General Director Matt Gray will step down from his role at the end of this month.
---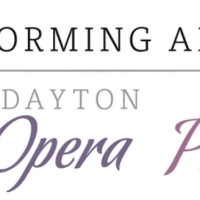 Dayton Performing Arts Alliance SuperPops Series Continues With Hometown Holiday, AMAHL AND THE NIGHT VISITORS

November 22, 2022

Dayton Performing Arts Alliance presents Hometown Holiday, featuring the one-act opera Amahl and the Night Visitors as part of the SuperPops Series, Friday, Dec. 2, and Dec. 3, at 7:30 pm in the Mead Theater of the Benjamin & Marian Schuster Performing Arts Center.
---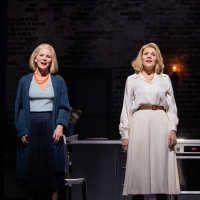 Photos: First Look at Kelli O'Hara, Renée Fleming & Joyce DiDonato in THE HOURS at The Metropolitan Opera

November 22, 2022

Get a first look at soprano Renée Fleming, actress and singer Kelli O'Hara and mezzo-soprano Joyce DiDonato in the world premiere staging of Kevin Puts's The Hours at The Metropolitan Opera.
---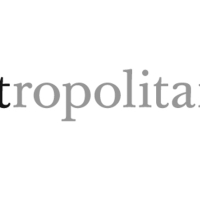 After More Than 240 Performances, Sonja Frisell's Staging Of Verdi's AIDA Has Its Final Met Run, Beginning December 2

November 21, 2022

Verdi's epic opera Aida returns to the Metropolitan Opera stage for fifteen performances, from December 2, 2022, to April 27, 2023. The monumental production by Sonja Frisell makes its last appearance since premiering in 1988 at the Met, where it has played 240 times.
---