| | |
| --- | --- |
| BIO: Just when you thought rock'n'roll had run its course…along come The Doughboys, with their third studio album – Shakin' Our Souls. Chock full of hooks, riffs, powerhouse performances & The Doughboys' own brand of infectious & immediately immortal rock'n'roll, The Doughboys raise the bar for what new rock music can & should achieve in the 21st century. The Doughboys first reunited in 2000 after a break of several decades, releasing a brilliant debut disc in '07 (Is It Now?), a spectacular sophomore effort in '09 (Act Your Rage), a live performance/documentary DVD (Rock N' Raw), no less, in '11, & now – Shakin' Our Souls! And you thought nobody out there was coming up with that nice warm analog sound anymore…The Doughboys (Mike Caruso, Gar Francis, Richie Heyman & Myke Scavone) offer up 14 brand new, all original tracks, showcasing their stellar songwriting chops & instrumental & vocal prowess, with guest appearances by such notables as Mark Lindsay (of Paul Revere & The Raiders, who also wrote the album's liner notes) & Ten Wheel Drive's Genya Ravan. Remember how records used to sound? Like the band was playing in your living room!Well, this new Doughboys album was recorded live to 2" analog tape at the House of Vibes in The Doughboys' home state of New Jersey, produced by the band & Kurt Reil. Those nice wide tracks imbue the sound with warmth that only real, non-digitized sound waves can achieve, grooves that massage your eardrums, not assault them! The songs have one foot planted firmly in the garage music of the 60's & the other in the concerns & issues of the 21st century, just like The Doughboys, who got their start in 1963 but are firmly rooted & relevant in 2012. And they're an amazing live band! In the meantime, The Doughboys take their live act all over the eastern seaboard, from Atlanta, Georgia to Portland, Maine, doing festivals like Musikfest & The Drive Invasion, opening for The Pretenders, The Yardbirds, Robin Trower, The Electric Prunes & many others, playing at the historic "Who Shot Rock'n'Roll?" exhibition at the Allentown Museum, appearing at prestigious venues like B.B. King's, the Sellersville Theater, the Stone Pony & the Starland Ballroom. Theirs is a live show that pulls you in, envelops you in a vortex of pure rock'n'roll joy, & leaves you begging for more! Fervent fans of The Doughboys know the whole history, detailed on the Rock N' Raw DVD – they first got together in 1963 and played in various permutations through the rest of the 60's. They gigged incessantly, won a battle-of-the-bands on Zacherle's Disc-o-Teen TV show, opened for every act you can name from that era including The Beach Boys, and released two 45's, Rhoda Mendelbaum and Everybody Knows My Name, on Bell Records before splitting up for what they thought was for good. The band members go their separate and interesting ways – Myke Scavone fronts hard rock ensemble Ram Jam who score an international hit with Black Betty; Richie Heyman plays drums for the likes of Link Wray, Brian Wilson and Jonathan Richman while simultaneously pursuing an acclaimed career as a singer/songwriter (under his full moniker Richard X. Heyman); Mike Caruso lands session work, including a stint with Jimi Hendrix. Fast forward to the year 2000, when Richie Heyman's wife organizes a surprise reunion of The Doughboys for his birthday that summer, which goes so well that they keep on playing. Enter guitarist Gar Francis (of Stones tribute band Sticky Fingers fame, as well as recording with Billy Idol) in 2005 after the untimely passing of founding member Willy Kirchofer. 2007's Is It Now? presents original tunes by Gar and by Richie, along with a slew of cool covers - staples of the live show - recorded with Willy shortly before his passing. Opening track Black Sheep catches the ear of Little Steven Van Zandt, who crowns it one of his "coolest songs in the world", guaranteeing heavy airplay on the Underground Garage radio station on Sirius/XM Satellite Radio. More coolest songs in the world follow – I'm Not Your Man, Why Can't She See Me? and The Doughboys' ultra-hip cover of Moody Blues chestnut Tuesday Afternoon. Give Shakin' Our Souls a listen & you will agree that rock'n'roll is back in a BIG & soul-shakin' way! | |
Latest Articles
Power Pop Icon Richard X Heyman Releasing New Single
by Sarah Jae Leiber - October 15, 2020
"Choices We Make" is the emotive and optimistic CD single by storied singer/songwriter Richard X. Heyman....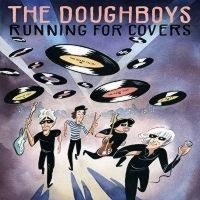 NJs Garage Rock Icons The Doughboys Releasing RUNNING FOR COVERS Album
by Tori Hartshorn - June 20, 2019
The Doughboys proudly present their sixth studio album, Running For Covers, 13 brilliant new tracks from the band whose career spans pretty much all the decades rock'n'roll has been in existence. They once again worked at the House of Vibes with producerengineer Kurt Reil, and staged a return to the...

Initial Line Up Announced For 2019 San Francisco Comedy Festival, Tickets On Sale This Sunday
by Alexa Criscitiello - November 16, 2018
SF Sketchfest presented by Audible announces the initial line up for the 18th annual San Francisco Comedy Festival January 10-27, 2019, featuring top comedic talent performing in venues across the city. Audiences can expect another outstanding year of programming and fun as SF Sketchfest will host m...

Outside Lands Unveils Gastromagic and Cocktail Magic Lineup
by Macon Prickett - July 26, 2018
Outside Lands pulls back the curtain on two of its most hotly anticipated culinary attractions – GastroMagic andCocktail Magic. A riotous romp for the senses, both experiences will take Outside Lands fans on a fantastic voyage featuring food, music, comedy, dancing, and cocktails. GastroMagic's full...

NJ Garage Rock Legends The Doughboys Score Coolest Song In The World on Little Steven's Underground Garage
by Tori Hartshorn - November 29, 2017
The Doughboys have bagged another 'Coolest Song In The World' on Little Steven's Underground Garage show on Sirius/XM satellite radio (their eighth!) - it's Sink Or Swim, the lead-off track from their fifth studio album, Front Street Rebels. The song was featured on Show #817 on November 27, 2017. ...
Richard X. Heyman Releasing 12th Album
by Richard Best - May 23, 2017
2017 finds Richard X. Heyman releasing his twelfth album Incognito - 14 brand-new songs incorporating the many talents of the veteran singer, songwriter, multi- instrumentalist and DIY recording pioneer, including forays into blues, funk and folk alongside his signature melodic pop gems....