Latest Articles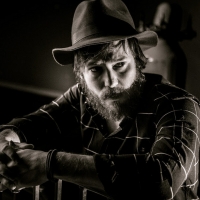 John Gallagher Jr. Shares New Folk Single 'Wurlitzer in Space' From Upcoming Album
by Michael Major - October 01, 2021
Out today, second single 'Wurlitzer in Space' shows off Gallagher's folkier roots, supplying a trippy, heartfelt ode to his object of affection, floating just beyond his reach. ...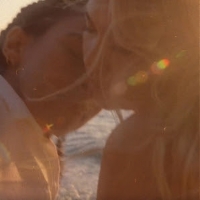 Hayley Kiyoko Releases New Single 'Chance'
by Sarah Jae Leiber - June 01, 2021
"Chance" follows the recent release of "Found My Friends," which marked the beginning of a new era for Kiyoko as her first single of 2021....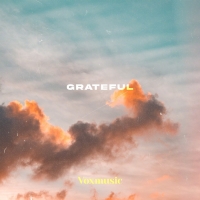 VoxMusic's Latest Worship Single 'Grateful' Is Available Today
by Sarah Jae Leiber - April 16, 2021
Mixed and mastered by multi-platinum mix engineer Sean Moffitt (Chris Tomlin, Lauren Daigle, We the Kingdom), the worship anthem was written in response to the uncertainty of the past year....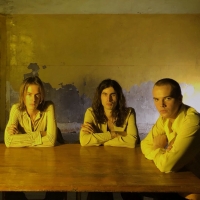 GIRL SKIN Release New Music Video for 'You're A Freak'
by Sarah Jae Leiber - March 30, 2021
Written and recorded by Simons – along with contributions from his band mates – at his Bed-Stuy, Brooklyn home, Shade is on the other side combines elements of fragile folk and delicate art-rock to create ethereal chamber-pop songs that fearlessly revel in Simons' most private thoughts....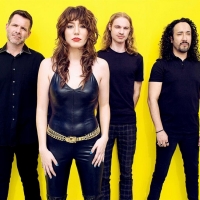 Livingmore Releases New Single 'Sharp'
by Sarah Jae Leiber - March 23, 2021
Take Me will be available digitally and on CD and opaque turquoise vinyl. Vinyl and CD pre-orders are available now via the band's website; vinyl orders include an instant download of "Sharp."...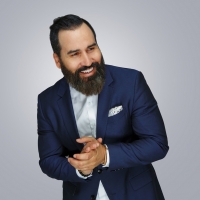 Jesus Gonzalez Named Vice President of BMI's Latin Creative Team
by Sarah Jae Leiber - March 04, 2021
Other roles include a stint as Vice President of Music Partnerships working with Rogers & Cowan, FRUKT and Octagon under the Interpublic umbrella, and he was the Principal partner at Maleco Music, a music and brand consulting agency. ...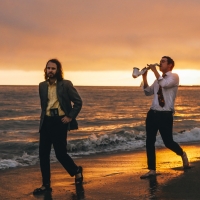 Nick Flessa Shares 'Hey Partner' EP
by TV - Red Carpets - December 28, 2020
Earlier this year, Nick Flessa released Hey Partner, a karaoke-inspired country-disco romp for drum machine and voice, featuring Casio Sax arrangements by Oozelles' Greg Marino. ...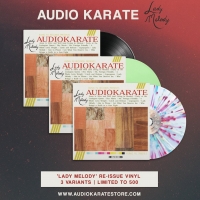 Audio Karate Limited Run Of Remastered LADY MELODY On Vinyl Available Now
by A.A. Cristi - November 25, 2020
Audio Karate has reissued their sophomore record, 'Lady Melody,' on vinyl for the first time ever! Remastered by Jason Livermore (The Blasting Room), the limited pressing of 500—100 copies in classic black vinyl, 150 copies in tricolor splatter, and 250 in coke-bottle green— features reworked artwor...