Latest Articles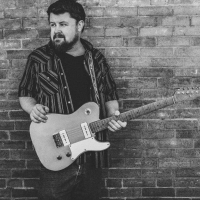 Damon Fowler, Roots/Blues Guitar Guru, Announces Summer Tour Dates
by BWW News Desk - July 30, 2019
Roots/Blues guitar guru  Damon Fowler announces a new summer tour, with a local performance at Fanatics Pub & Pizza.... (
more...
)

Russell Moore Announces New Member of IIIrd Tyme Out
by TV News Desk - December 28, 2018
The International Bluegrass Music Association's (IBMA) 5-Time Male Vocalist of the Year, Russell Moore, is proud to announce the addition of  Dustin Pyrtle to his award-winning band, IIIrd Tyme Out. Dustin will hit the road in January with IIIrd Tyme Out as their newest bass player, bringing his ren... (
more...
)

BOHEMIAN RHAPSODY Releases Sing-Along Version in the Philippines, 11/14
by BWW News Desk - November 12, 2018
Ready your vocal cords once again for the legendary songs of Queen as the lyrics are about to be flashed via a sing-along version starting this Wednesday, November 14, 2018, in Philippine cinemas. Part biopic, part concert, the "Bohemian Rhapsody" film, which topped the U.S. box office for the secon... (
more...
)
Plain White T's Announce New Album & Share New Music Video YOUR BODY
by TV News Desk - June 18, 2018
GRAMMY-nominated, multi-platinum alt-pop band, Plain White T's, are excited to announce that they will be releasing their highly anticipated eighth studio album, Parallel Universe (produced by Matt Squire [Ariana Grande, Panic! At The Disco)] via Fearless Records on August 24th!  The new album follo... (
more...
)

Mountain Home Artists React To 2018 Society for the Preservation Of Bluegrass Music Of America Awards
by TV News Desk - February 06, 2018
Mountain Home Music Company recording artists topped the list of winners in the 2018 SPBGMA Awards. The fan-voted awards were presented Sunday, Feb. 4 during the annual convention held in Nashville by the Society for the Preservation of Bluegrass Music of America, (SPBGMA).... (
more...
)

Russell Moore & IIIrd Tyme Out Announce Justen Haynes Departure
by BWW News Desk - January 09, 2018
One of bluegrass music's most formidable bands, Russell Moore & IIIrd Tyme Out, is announcing the departure of one of their long-time members, Justen Haynes, who has been the fiddle player for over 12 years.... (
more...
)