| | |
| --- | --- |
| BIO: Alan Doyle's hometown of Petty Harbour, Newfoundland, is a small fishing village surrounded by high hills and steep cliffs, and is divided by a fast running river, which flows into the open sea. Near his childhood house a small bridge not only bridged the river, but also the Catholic and Protestant sides of the town. The grandparents remember a time when you'd dare not cross the bridge, but for the community's children in Alan's day, it was a hangout and a place to dream of what the big world must be like over the hills and far away. It was here perched upon its stone wall Alan learned many of his first life lessons; first and foremost that, while Petty Harbour would always be where he belonged, with the ocean for a front yard, there were few limits on where he could go. Alan always loved the spotlight. Although he was inclined to be the leader in anything he did, there was no place for a singer or guitar player in the school band, so he learned drums, all the better to make the maximum impact. Like many Canadian boys, hockey was his other passion, and only the vital and dangerous role of the goalie appealed to him. It was also in Petty Harbour where he had his first brush with Hollywood, when during his childhood the small town became the set for two infamous 'whale' movies, the Jaws' knock-off Orca, and the made-for-TV A Whale For The Killing. He was just a teenager when he left home and moved to Newfoundland's capital, St. John's. Although Alan pursued a BA in English and religion at Memorial University, music was his real passion. He honed his performing skills as a solo artist in the city's pubs, standing on miniscule stages, belting out folk songs and the classic rock for the rowdy patrons. It was a rough musical education, but one from which he graduated with honours, developing the thick skin, utter fearlessness and iron larynx needed to go with his natural talent. In 1993, he joined forces with fellow pub warriors Sean McCann, Bob Hallett, and Darrell Power, and together they started Great Big Sea, where they fused Newfoundland traditional music with their own pop sensibilities. Doyle assumed the role of lead singer, and the band-mates began to assault the music business from their Newfoundland base. 19 years later, the band continues to astonish crowds around the world with their energy, musical skill and an ingrained inability to take themselves too seriously. A major band in Canada for a generation, their nine albums and two DVD releases have been declared Gold or Platinum. In the United States they are considered a major concert attraction, and play sold out theatres and hockey arenas across the continent. In his spare time, Doyle is much in demand as a producer, arranger and general musical catalyst, having produced albums for actor Russell Crowe and Juno Award winners The Irish Descendants, among others, and furnished soundtracks for the movie Young Triffie's Been Made Away With, the television series Hatching, Matching & Dispatching, and for a best-selling Nintendo DS video game. In 2010 Alan joined his friend Russell Crowe onscreen, utilizing his acting skills in the role of troubadour Allan A'Dayle in the Universal blockbuster Robin Hood. With the release of Boy On Bridge, Alan enters a new phase of his career. After almost 20 years with great Big Sea he is stepping out on his own. His first solo album represents the culmination of the musical journey he has been on since his days playing on the lanes and seashore of Petty Harbour. It has allowed him to explore the furthest reaches of his imagination and creativity, and while much of it began in his own basement studio, he ended up recording all over the world, as new ideas and friends came to the musical party and never left. Alan has reached both into his past and future in search of new collaborators. Canadian stars like Colin James, Hawksley Workman and Jim Cuddy are joined by Nashville pros like Troy Verges and Kelly Archer, while long-time collaborator Gordie Sampson helped him write and record some of the albums finest material. Friends from the movie and TV world like Russell Crowe and Mike Post helped out as well, co-writing and recording with Alan. Boy On Bridge gave Alan a chance to finally delve into his love of country music and more classic rock and roll sounds. Fresh from their success with artists like Faith Hill and Carrie Underwood, Sampson and Verges helped create the modern country of "I've Seen A Little", while Nashville up-and-comer Ryan Tyndall co-wrote "My Day". The blues shouter "Testify" was co-written by Russell Crowe, and then recorded with guitar hero Colin James in Vancouver. "Northern Plains" features two famous collaborators – written and produced by Hawksley Workman, it features the inimitable Jim Cuddy on background vocals. Alan went to Los Angeles to work with his friend Mike Post, the musical wizard behind the Law & Order theme and countless other soundtracks. Among other fine moments, these sessions produced the heartfelt "The Rules Will All Be Broken". Released on Universal Music, Boy On Bridge is a huge step forward for Alan. The work of a mature musician, it is both a labour of love, and a major artistic statement. While he plainly has not forgotten his past in Petty Harbour, or his love of Great Big Sea, he is ready to step out of the shadow of both, and face his music on his own terms. | |
Latest Tweets
| | |
| --- | --- |
| 6/13 @ 2:32 PM | alanthomasdoyle - Reminder to all Habs fans in Atlantic Canada to get some sleep tonight as the games in Vegas don't start till aroun… https://t.co/k8gg0db3LQ |
| | |
| --- | --- |
| 6/11 @ 8:01 AM | alanthomasdoyle - Edmonton, tickets on sale now for our August 21 @TogetherYEG show, see you there! https://t.co/H2MYsgFucC https://t.co/Q915EONl8W |
| | |
| --- | --- |
| 6/11 @ 6:05 AM | alanthomasdoyle - Off we go! Tickets on sale today at 10 am local time for most of these US Rough Side Out Tour dates. You can click… https://t.co/QKhGSVfqoh |
MORE TWEETS
Latest Articles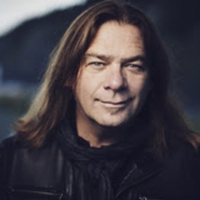 Alan Doyle Announces 2022 U.S. Tour Dates
by TV News Desk - June 08, 2021
Looking for something comforting in a year that had everyone out of sorts, Doyle went back to his roots to rediscover his love of folk music, especially the traditional songs from his native Newfoundland....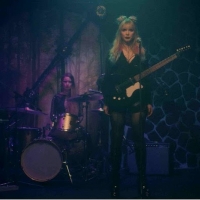 Kandle Assembles Supergroup The Wiccs For 'Honey Trap'
by Sarah Jae Leiber - March 03, 2021
Kandle closed out 2020 with a stunning James Bond-inspired single, "Lock & Load". As the world awaits the return of live shows, Kandle delivers a cinematically stunning video showcasing an all-female rock band, The Wiccs, to poignantly illustrate the song's themes. ...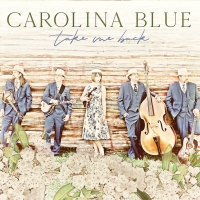 Billy Blue Records Announces New Focus Track from Carolina Blue 'Raining In Roanoke'
by Sarah Jae Leiber - February 05, 2021
Billy Blue Records announces the release of a new focus track from Carolina Blue's chart-topping album, Take Me Back....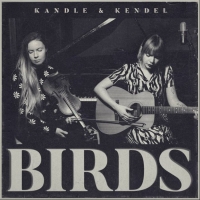 Kandle & Kendel Share Neil Young Covers On 'Birds' EP Out Now
by Sarah Jae Leiber - January 06, 2021
For the New Year, JUNO-nominated singer Kandle Osborne and acclaimed fiddler and vocalist Kendel Carson (Alan Doyle, Great Big Sea) just shared their Birds EP -- a beautiful stripped-down collection of six Neil Young covers out now....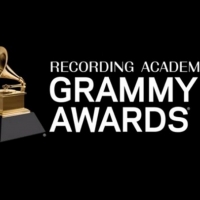 Lizzo, Billie Eilish, & Lil Nas X Lead GRAMMY Nominations - See Full List!
by Kaitlin Milligan - November 20, 2019
Recording Academy® President/CEO Deborah Dugan alongside Academy Chair of the Board of Trustees and renowned record producer Harvey Mason Jr., as well as GRAMMY Awards® host Alicia Keys and past two-time GRAMMY® nominee Bebe Rexha, today revealed nominees for the 62nd GRAMMY Awards in select categor...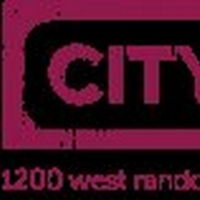 Fatoumata Diawara, Freddy Jones Band and More Will Perform at City Winery Chicago
by Sarah Jae Leiber - November 19, 2019
City Winery Chicago, 1200 W. Randolph Street, announces Grammy-nominated Malian singer-songwriter Fatoumata Diawara, roots rock group Freddy Jones Band and more. The following shows go on sale to the public on Friday, November 22 at noon. Tickets will be available at citywinery.com/chicago....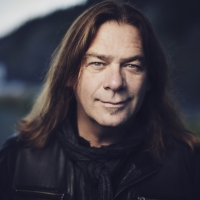 Alan Doyle Announces New Solo Album and U.S. Tour in 2020
by Abigail Charpentier - November 19, 2019
Alan Doyle – one of Canada's most treasured musicians – will embark on a U.S. tour in 2020, beginning April 28th with two nights at The Triple Door in Seattle. It will closely follow his 34-date cross-Canada run that begins on February 19 in Moose Jaw. Doyle will be touring with his powerhouse 6-pie...