Rust Belt Punk-Turned-Troubadour Austin Lucas Announces New Tour Dates, Plus Recording Live Album on 11/3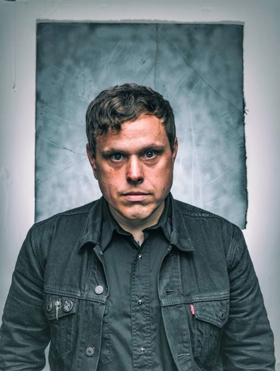 AUSTIN LUCAS has announced new east coast tour dates in support of his acclaimed new album Immortal Americans out now via Cornelius Chapel Records. Immortal Americans is available now on vinyl HERE, on CD now HERE, and is available digitally at iTunes and Amazon Music.
[STREAM AUSTIN LUCAS' IMMORTAL AMERICANS via SPOTIFY or APPLE MUSIC]
In November, Lucas will perform dates in New York, Massachusetts, Pensylvania, and Washington, D.C., amongst others. Before embarking on the tour, he will record a live album in his hometown of Bloomington, Indiana on November 3rd at Blockhouse Bar with special guests, Justin Wells, Adam Faucett, and Shonna Tucker. "It occurred to me recently, after a particularly sweaty and energizing show, that this is by far the best live band that I've ever put together. Once I made that realization, I just knew that we needed to capture the magic that we're bringing to fans every night on the road," Lucas says of his decision to record a live album. Ticket and show information can be found HERE.
Immortal Americans. co-produced by Lucas and Will Johnson (Centro-matic) and recorded/engineered by Steve Albini (Pixies, The Breeders, Ty Segall, Robbie Fulks), was captured in a series of live, full-band performances. The album was written after Lucas resettled in his hometown of Bloomington; he'd been away for years, touring the world as an independent solo artist before signing a record deal with New West in 2013. The albums he released during that period were reflections of the soundtrack of his childhood--from the mountain music of his father (bluegrass musician Bob Lucas) to the punk records that shaped his teenage years.
Somewhere along the way, his vices began to get the best of him. Albums like 2013's cowpunk-inspired Stay Reckless and 2016's Between the Moon and the Midwest shined a light on his challenges, tackling everything from divorce to depression. When Lucas hit rock bottom though, he stopped writing about his temptations and instead, left them behind for good. He headed back to southern Indiana, resettling himself in a town that had changed considerably since he left.
There, in a region suffering from an opioid epidemic, an HIV crisis, and a homelessness problem, Lucas focused on rebuilding his career and his body. He got sober, shedding more than 100 pounds. He recounted the stories of his youth, where, as an outsider in a small town, he dodged beer cans hurled by passing drivers. As he once more walked the Bloomington streets, he learned to embrace his own fighting spirit again. The album's title track, "Immortal Americans," emerged from that period of self-discovery. "My friends and I had to fight for who we were," he remembers of those early days in the Midwest, "and it was an alienating, anxious, and oftentimes scary way to live. This song is about that fight. It goes out to the most marginalized and at-risk human beings who live in our country, all the people who live on the outside of mainstream society and have to fight every day for their identities and for their existence-because those are the true immortal Americans."
Related Articles
View More Music

Stories
More Hot Stories For You