Oh Land Releases New Single in Collaboration With UNICEF
Listen to the new single below!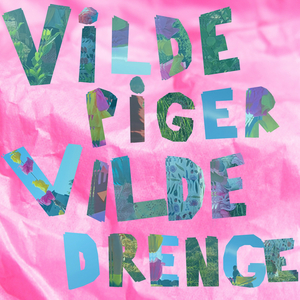 Oh Land (Nanna Øland Fabricius) is excited to release her new single "Wild Girls, Wild Boys", written and recorded for UNICEF Denmark in association with Unicef's upcoming education project in Ethiopia. The song represents a collaboration between two countries and music cultures, which connects children from all over the world through their courage to act to achieve their dreams.
All proceeds from the sales and streaming of the song will go towards UNICEF's work to ensure that the children of the world have a better future.
"Oh Land and Zeritu Kebede's song is a strong story about children who are united by daring to demand their rights and their desire to fight for their dreams across national borders," says Karen Hækkerup, Secretary General of UNICEF Denmark. "At UNICEF Denmark, we are very proud of the collaboration with Oh Land, as she is a strong voice for children's rights, and with the profits from the sale, we can support some of the world's most vulnerable children in fighting for their rights and dreams."
"'Wild girls wild boys' is a song written for our future leaders, i.e. those who are our children today," says Oh Land. "It's a reminder that we all have dreams, no matter where we come from -- that we all have ambitions, and that everyone deserves a fair chance to live them out. And I'm proud that Ethiopian singer Zeritu Kebede and I can contribute something to Unicef's important work with children, who hold our future in their hands."
Oh Land's most recent album, Family Tree (2019), produced by Thomas Bartlett, is her most intimate and personal work to date. She also released a companion EP, Replanting Family Tree, featuring 4 songs from Family Tree reimagined by American artist Arthur Moon, along with a B-Side from Family Tree. When she's not on tour, Oh Land also composes music for film, theater, and the classical music world, and has orchestrated concerts for the Danish Symphony Orchestra. She has also collaborated on two ballets with the Queen of Denmark, "Askepot" and "The Snow Queen", as well as creating music for film, TV advertising and museum installations. In March 2020 Oh Land released "I Miss One Week Ago", an elegy about life pre-COVID-19. The song was recorded from home during the quarantine.
Zeritu Kebede is an Ethiopian singer, songwriter, award-winning actress, film producer and activist. She released her first album in 2005, and has since released a number of singles that have been on the Ethiopian charts. Over the years, she has used her voice to raise awareness about HIV / AIDS issues in Ethiopia, and in collaboration with UNICEF has been an advocate for breastfeeding, sung about infant mortality and been part of the Covid-19 information campaigns.
UNICEF works in over 190 countries and territories to save children's lives, to defend their rights, and to help them fulfil their potential, from early childhood through adolescence. The world's largest provider of vaccines, UNICEF supports child health and nutrition, safe water and sanitation, quality education and skill building, HIV prevention and treatment for mothers and babies, and the protection of children and adolescents from violence and exploitation.
Listen to the new single here:
Related Articles
View More Music

Stories