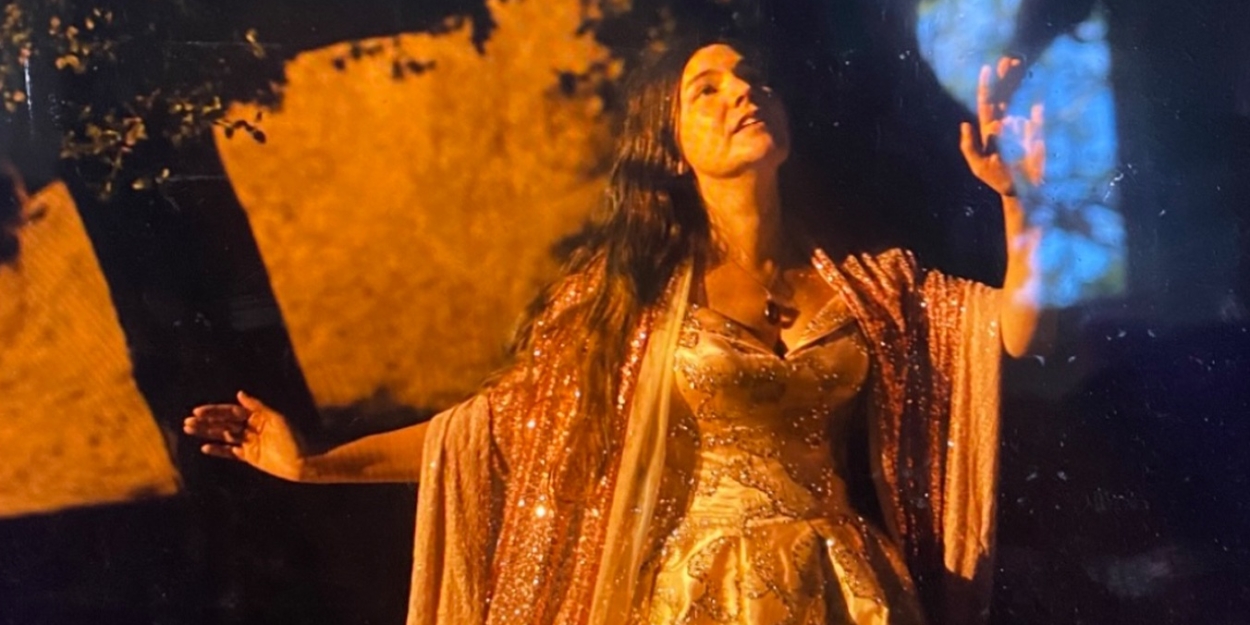 Lavender Diamond Release New Song 'Real Life I Love You' feat. Jim James (My Morning Jacket)
The track was released as part of the monthly Bandcamp Friday program.
The Los Angeles-based chamber-pop band Lavender Diamond released a new song "Real Life I Love You," featuring guest vocals from Jim James of My Morning Jacket, via Petaluma Records. The single, which was produced by the band with original Blondie member Nigel Harrison, can be streamed and downloaded exclusively on Bandcamp, as part of the monthly Bandcamp Friday program.
"This song is about immeasurable loss," says singer Becky Stark. "I had a dream that Jim James would sing it with me and I'm so grateful that he did. Tennessee Thomas played drums so beautifully and Noah Georgeson mixed it with so much sensitivity and grace. I felt so much love and support from my friends in making this song. Steve was thinking of how to produce it and he said, 'I wanted a big wide romantic sound and then I remembered that I play in a band with Nigel and that he wrote Union City Blue which has the biggest widest most romantic sound in pop music and so I asked him to produce it with us.'"
"Blondie is one of the greatest bands of all time and I was just amazed that Nigel Harrison was joining in to produce and play bass. I wasn't sure how to find the strength to sing it but then I saw Weyes Blood in concert at the Ace Hotel and Natalie's voice was so powerful I was just weeping the whole concert. There is an endless wellspring of life for us to connect with even in the times of the deepest pain."
The band will perform a rare concert appearance this Saturday, February 4th at the historic Barnsdall Gallery Theater in Barnsdall Park, Los Angeles. They will be accompanied by a 10 piece orchestra, along with opening act Jett Kwong. Tickets and more information for the show can be found here.
Lavender Diamond's last studio album, 2020's Now Is The Time, was written and produced entirely by the band, the trio of Becky Stark, Steve Gregoropoulos and Ron Regé, Jr., and mixed by Tucker Martine at Flora Recording & Playback in Portland, OR. The album features contributions from Nathaniel Walcott (Bright Eyes), Sasami and Rock and Roll Hall of Fame guitarist Josh Klinghoffer.
The album was embraced by Pitchfork, Stereogum, BrooklynVegan, NPR's All Songs Considered, and many more including BUST who reviewed the album and said "the album weaves acoustic rock, electronic and orchestral pop seamlessly into their own unique sound" and proclaimed "now's definitely the time for this soul-soothing, musical magic."
Listen to the new single here: