Emerging Artist, Jordan Siwek, Releases First Single 'Lover And A Giver'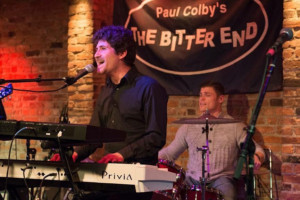 A native New Yorker, Jordan Siwek has been playing at some of the most well known venues, showcasing his heartfelt lyrics and lively instrumental. From a young age he has been playing the piano and performing. At the age of 10, he played Gavroche in Les Miserables on Broadway. This experience inspired him to write music and pursue music professionally. With influences in classic rock, blues, and soul, Jordan's songwriting focuses on turning darkness into light, with messages of love, hope, and unity, which is particularly important in these times of division. He is combining all he has learned over the past decade into his debut album, Sun Inside You, out July 13th.
The first single, "Lover and a Giver", draws inspiration from artist John Lennon, Cat Stevens, Joni Mitchell, and Marvin Gaye. It is a response to what's going on in the world with a strong message to focus on the beautiful things, on spreading love and hope, and to unite us in a time of division. The single illuminates the power of Jordan Siwek's songwriting.
The single introduces the theme of Jordan's album - the balance of darkness and light despite hardships, and finding unity in the midst of division. Finding love and losing love and finding a greater love.
For more info: jordansiwekmusic.com
Listen here: