Click Here for More Articles on FOOD & WINE
WAGAMAMA Launches Third NYC Location in Murray Hill on 2/6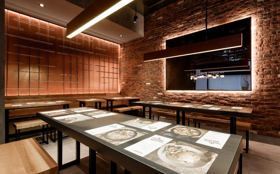 After expanding to 196 locations in 27 countries worldwide, UK-based wagamama has been winning fans in New York too with its fresh spin on Asian fusion cuisine. On February 6, the wildly popular eatery opens its third NYC locale, this time in Murray Hill. Wherever they're located, the restaurants develop a cult following, with devotees like Momofuku's David Chang crediting wagamama for his decision to become a chef. At the heart of wagamama's success is its egalitarian "Bowl to Soul" philosophy: wholesome, fresh food and a welcoming environment to nourish the body as well as the soul.
To celebrate the Murray Hill restaurant, wagamama will offer its first exclusive dish in the U.S., for a limited time and only in the new location. Available for just one month, the Hot Katsu curry is a fiery version of the restaurant chain's iconic Chicken Katsu curry, a dish ordered 3.5 million times a year in the UK alone. As a launch bonus, the first 50 guests through the door on opening day will have their choice of a hot or regular Katsu curry served free of charge.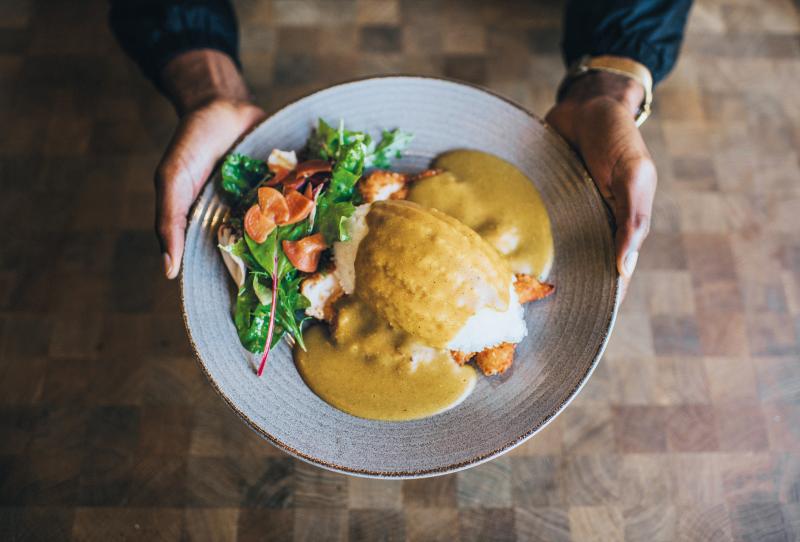 The newest New York wagamama highlights recently introduced vegan menu options and its opening coincides with Veganuary, which started in the UK in 2014 as part of an effort to inspire people to eat more plant-based food. wagamama's Veganuary campaign runs at all of the restaurant's locations in New York and Boston from January 7 to February 28, a time of year when many people are looking to make up for the festive food excesses of the holiday season. According to one recent study, approximately 1.62 million Americans follow a vegan diet.
wagamama's support for Veganuary reflects its commitment to catering to the lifestyle needs of its guests. As an added incentive for diners during Veganuary, the restaurants will feature a limited edition vegan dish-Avant Gard'n-co-developed by wagamama's Executive Chef Steve Mangleshot and trailblazing UK vegan chef Gaz Oakley. Aka the avant garde vegan, Oakley is the author of two cookbooks and has gained a devoted fan base on both sides of the Atlantic with some 500,000 YouTube fans.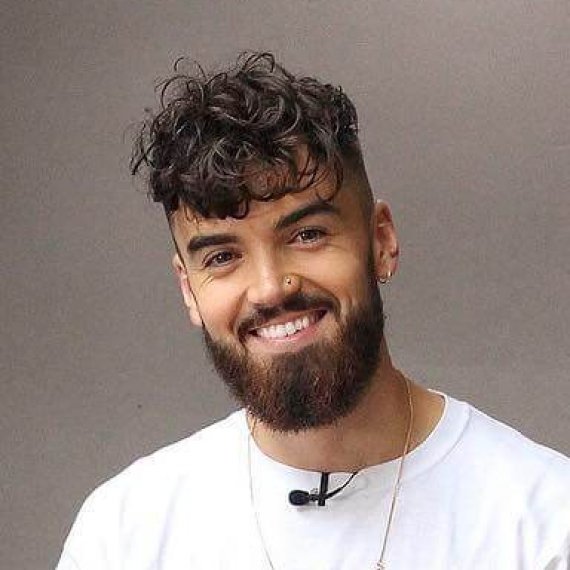 Available for four weeks beginning January 28, Avant Gard'n is a coconut and sriracha vegan 'egg,' paired with barbeque-glazed seitan, edamame, grilled asparagus and mushrooms, all served on a bed of sticky white rice, a flavor-walloping combo that proves meat free doesn't mean taste free.
While wagamama aims for a lively, fun ambiance, where you can step away from the daily grind, it takes sourcing and preparing its food with the utmost seriousness. Chef Mangleshot has created recipes that draw inspiration from the flavor profiles of Asia, putting a modern twist on dishes prepared with the best raw ingredients, whether it's a bowl of hearty ramen, sizzling teppanaki, steaming donburi or a selection from the extensive vegan menu.
"For instance, Katsu Curry is Japanese comfort food," Mangleshot explains. "Traditionally the sauce is mild. Ours packs an aromatic punch. In Japan, they modify the dish based on spice preference between 1-10. I dialed it up to 6 for our Hot Katsu as a tribute to the many Indian curry restaurants in the Murray Hill area. In developing our ramen, I took the best parts of all the broths I tried throughout Asia and created our three wagamama base stocks"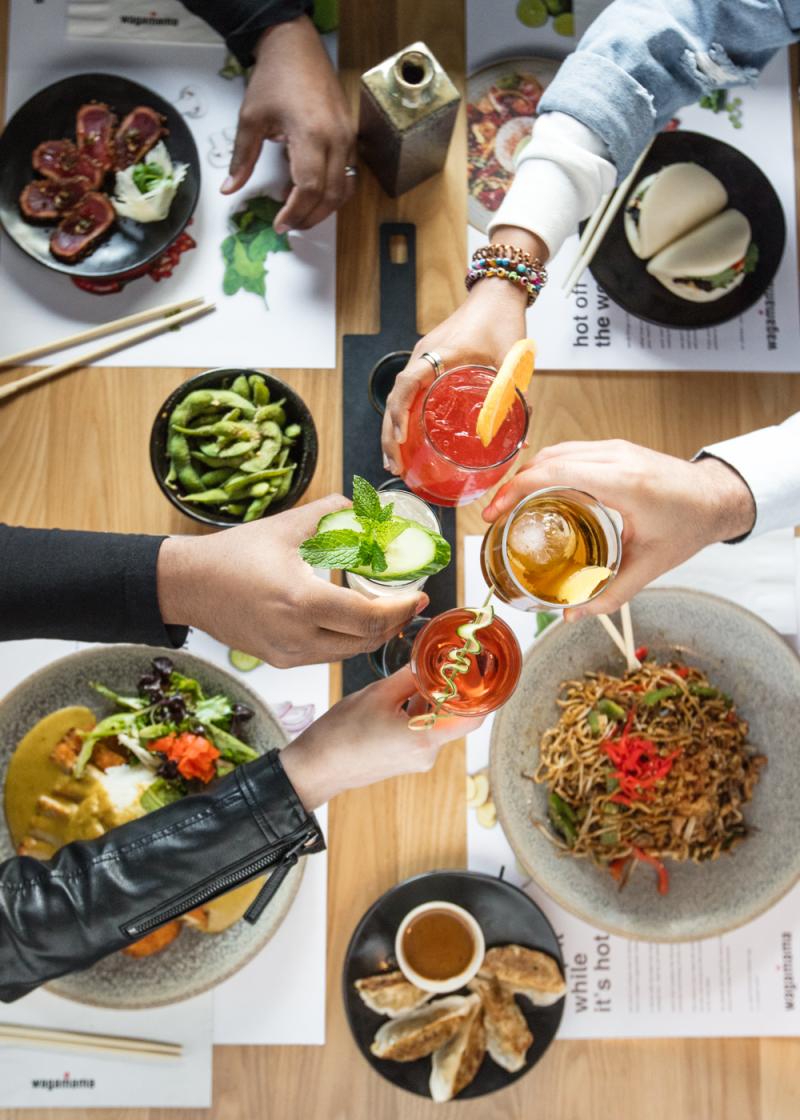 In line with the opening of the new Murray Hill location, wagamama is also expanding its drink program by offering new cocktails, a wider spirit range focused on Japanese whiskey (a rapidly growing category), more bottled beers, such as a matcha brew, and a broader sake assortment, including a sake flight.
Among the specialty Asian-twist cocktails, developed in conjunction with NYC mixologist Adam Schuman, is a lychee martini combining vodka, vermouth and sake spiked with a sweet lychee liqueur. The mocktails include a refreshing cranberry+blossom, cranberry juice, cherry blossom syrup and lemon juice, topped with soda and garnished with mint. Plus, the restaurant is launching a selection of eight specialty teas, highlighted by a floral red berry and hibiscus infusion.
Ahead of its time in pioneering the communal table, open kitchen and serving made-to-order dishes as soon as they're ready, wagamama-the restaurant launched in the UK in 1992-has always emphasized an egalitarian environment where the setting enhances the positive eating experience. Murray Hill turns up the volume on the streamlined décor of handsome exposed brick walls, pendant lighting and sleek wood seating with a colorful graffiti mural by up-and-coming, London-based street artist Woskerski.
Now firmly established in the U.S., wagamama has raised the bar on nourishing, casual dining. Easy and accessible, wagamama is an inviting spot that encourages guests to eat informally and to drop in at any time-to unwind after work, for a girls' night out, after the gym, for a weeknight family dinner or with a party of 18. Murray Hill joins wagamama locations in NoMad and the East Village in New York and three in Boston. Buoyed by its embrace by the Big Apple, wagamama plans a fourth NYC eatery in Midtown scheduled to open in 2019.
Murray Hill wagamama is located at 605 Third Avenue, New York, NY 10016.
For more, visit https://www.wagamama.us/ or follow along on social media @wagamama_usa.
Photo Credit: Danielle Adams
| | | |
| --- | --- | --- |
| | Donations | Arts Orgs |
Related Articles